When we mentioned yesterday that Turner Broadcasting and KFC were bringing attendees wifi enabled Colonel Sanders statues to downtown San Diego this week, we didn't realize just how genius this was. Or insane. Or both.
But oh, do we realize now.
See, these statues feature the good Colonel in several different cosplay outfits for Comic-Con. He's all ready to wow attendees with his costume abilities as he dresses up as a vampire, a unicorn, a Martian, a werewolf, an anime character, and a furry.
Here's a look at the different Cosplaying Colonels:

And here's where you can find them around downtown San Diego: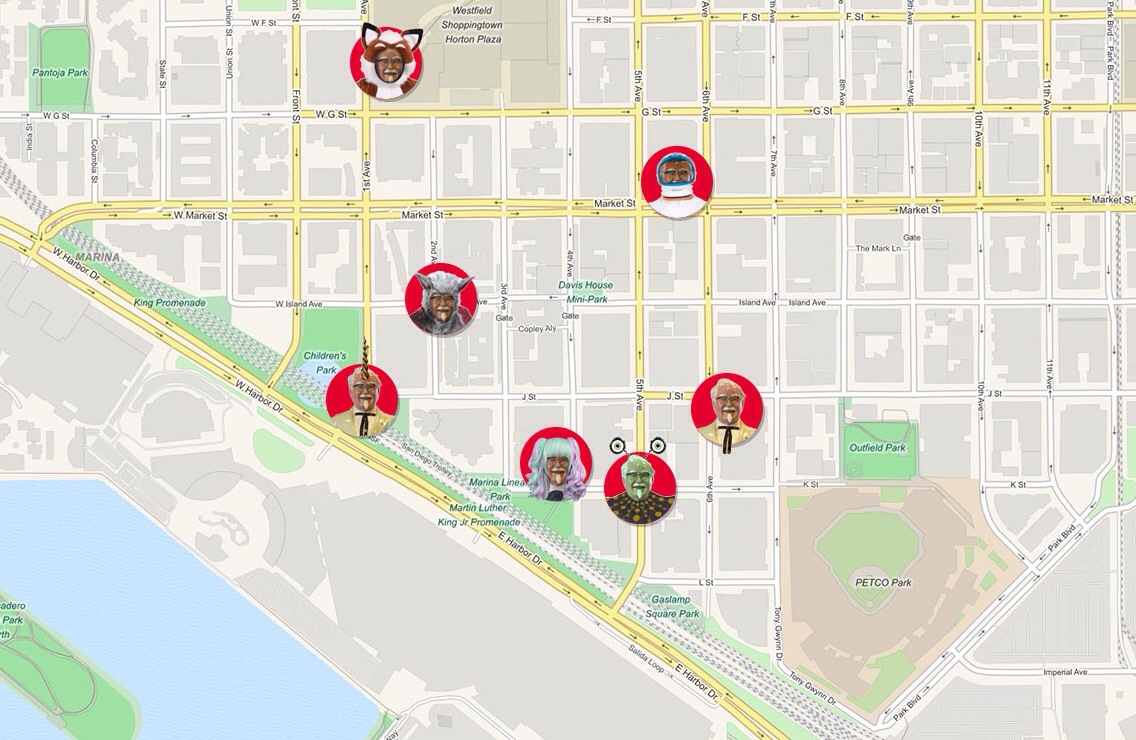 Once you spot one of the Colonels and connect to the wifi, you'll be directed to a co-branded KFC and Robot Chicken digital hub at www.adultswim.com/KFC to check out KFC and Robot Chicken custom content. If you take a photo with the statue(s) and send it out onto social media withh the hashtag #colonelsanders, you could win a free Robot Chicken t-shirt.