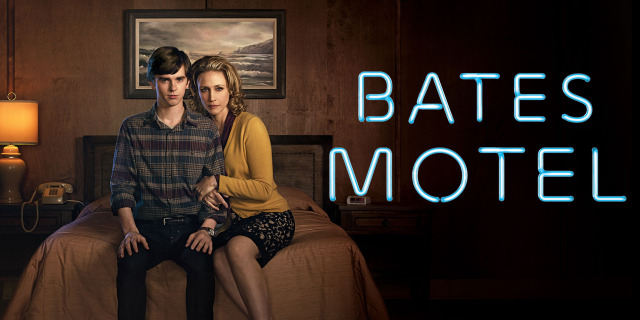 After skipping the convention last year, it looks like Bates Motel may be back in the business of San Diego Comic-Con.
Kerry Ehrin, an Executive Producer on the series, told a fan on Twitter that the "plan is yes" for a panel at this summer's convention.
https://twitter.com/KerryEhrin/status/709960092309987328
Although it's too early for full confirmation – panel confirmations haven't gone out yet – a representative at A&E did confirm to us that they're "hoping" to go. A lot can change in the next four months – scheduling conflicts, putting more promotional effort towards a new or different A&E series like Damien – but it's a good sign for fans.
Their last appearance in 2014 featured a panel with Ehrin and Executive Producer Carlton Cuse, as well as cast Freddie Highmore, Vera Farmiga, Olivia Cooke, and Nestor Carbonell.
Are you hoping Bates Motel is open for business again at San Diego Comic-Con 2016? Let us know in the comments.