Long live the Queen.
For the last several years, Petco has featured an overlay for Once Upon a Time, and this year is no different – with the series' new season poster getting prime coverage on the side of Petco facing the convention center. Thanks to Shawn Marshall of Parks and Cons for tracking the progression over two days.
[UPDATE #4] The Queen is ready for you to see her now.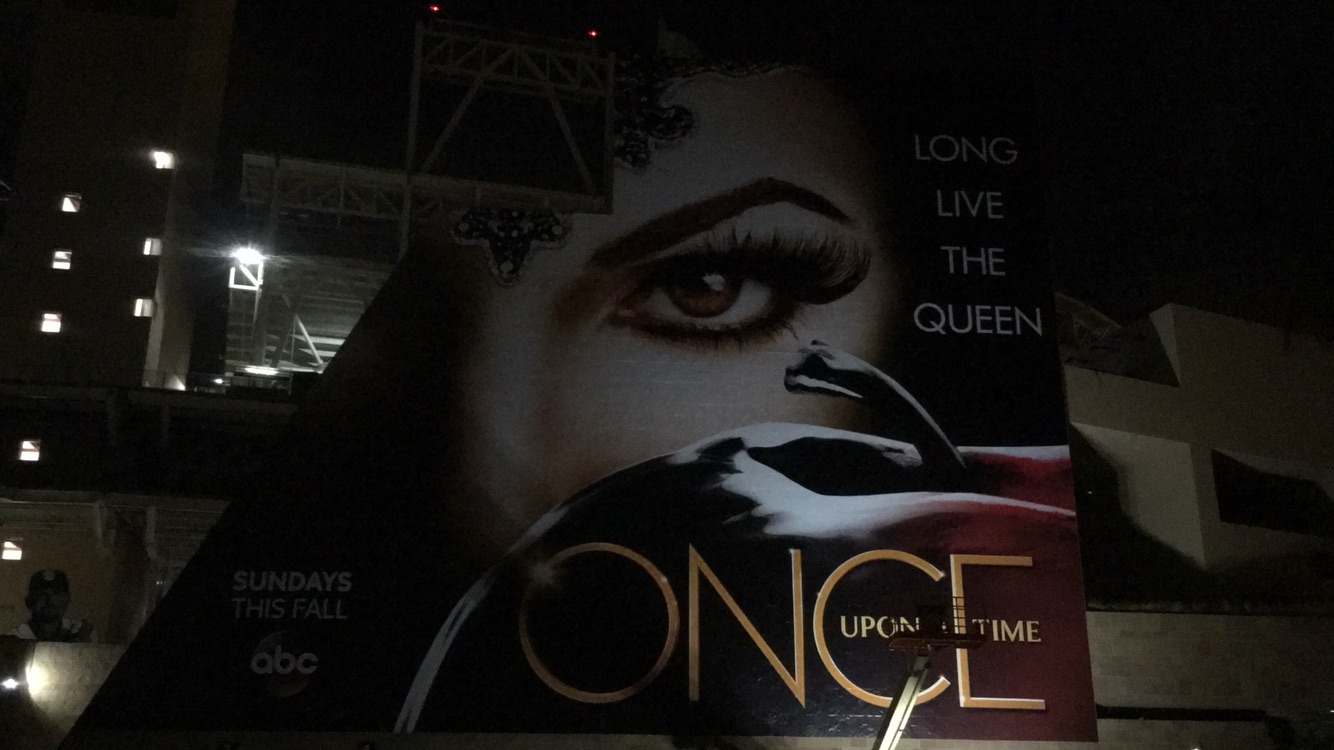 [UPDATE #3] Designated Survivor is now finished – and not much left for Once Upon a Time.
[UPDATE #2] Not a lot of progress on the Once Upon a Time wrap being made – but the other wrap on Petco, for Designated Survivor, is almost finished.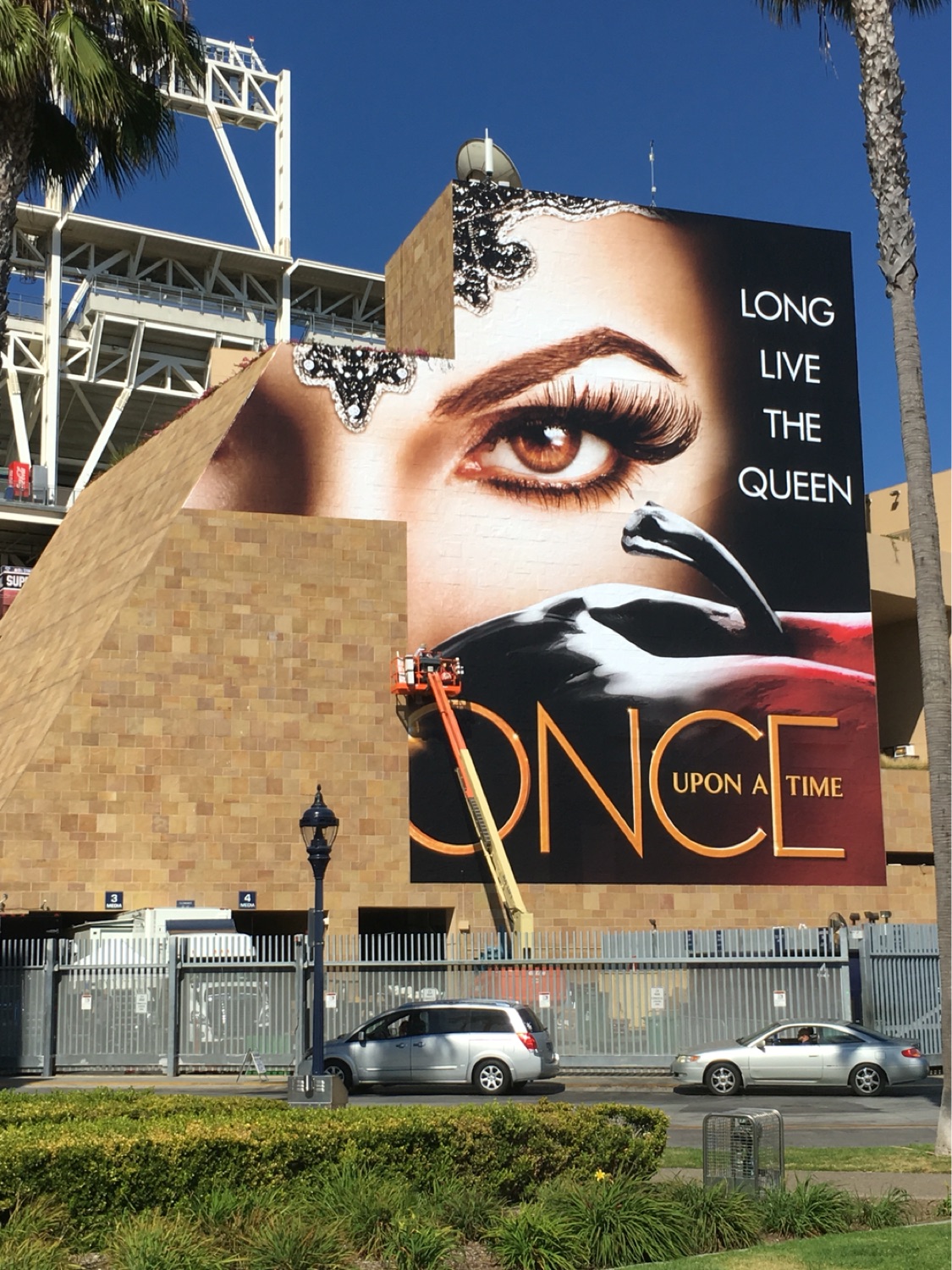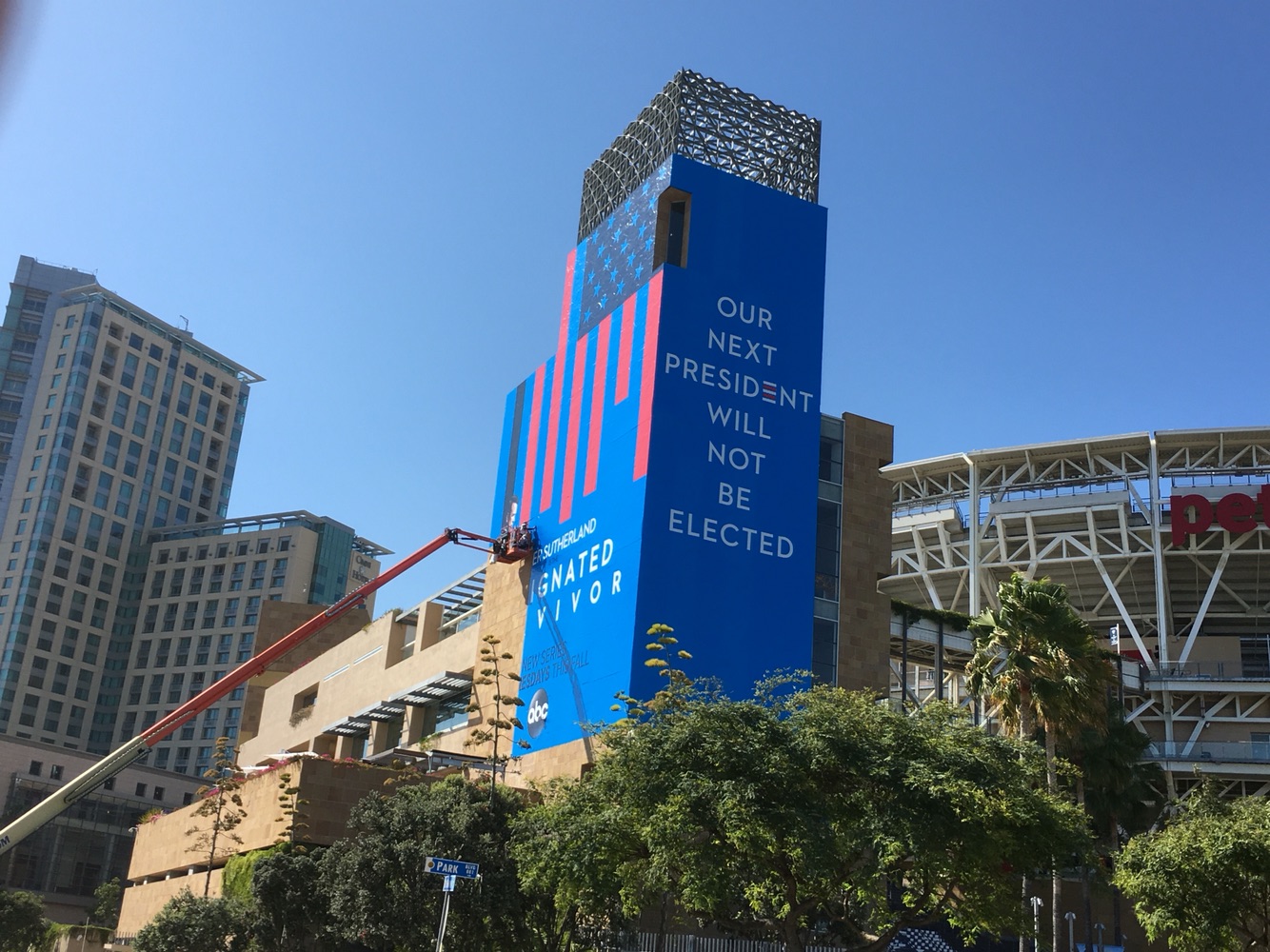 [UPDATE July 18] The Queen is almost ready to reign over Comic-Con, as Shawn Marshall of Parks and Cons checks in on the wrap this morning: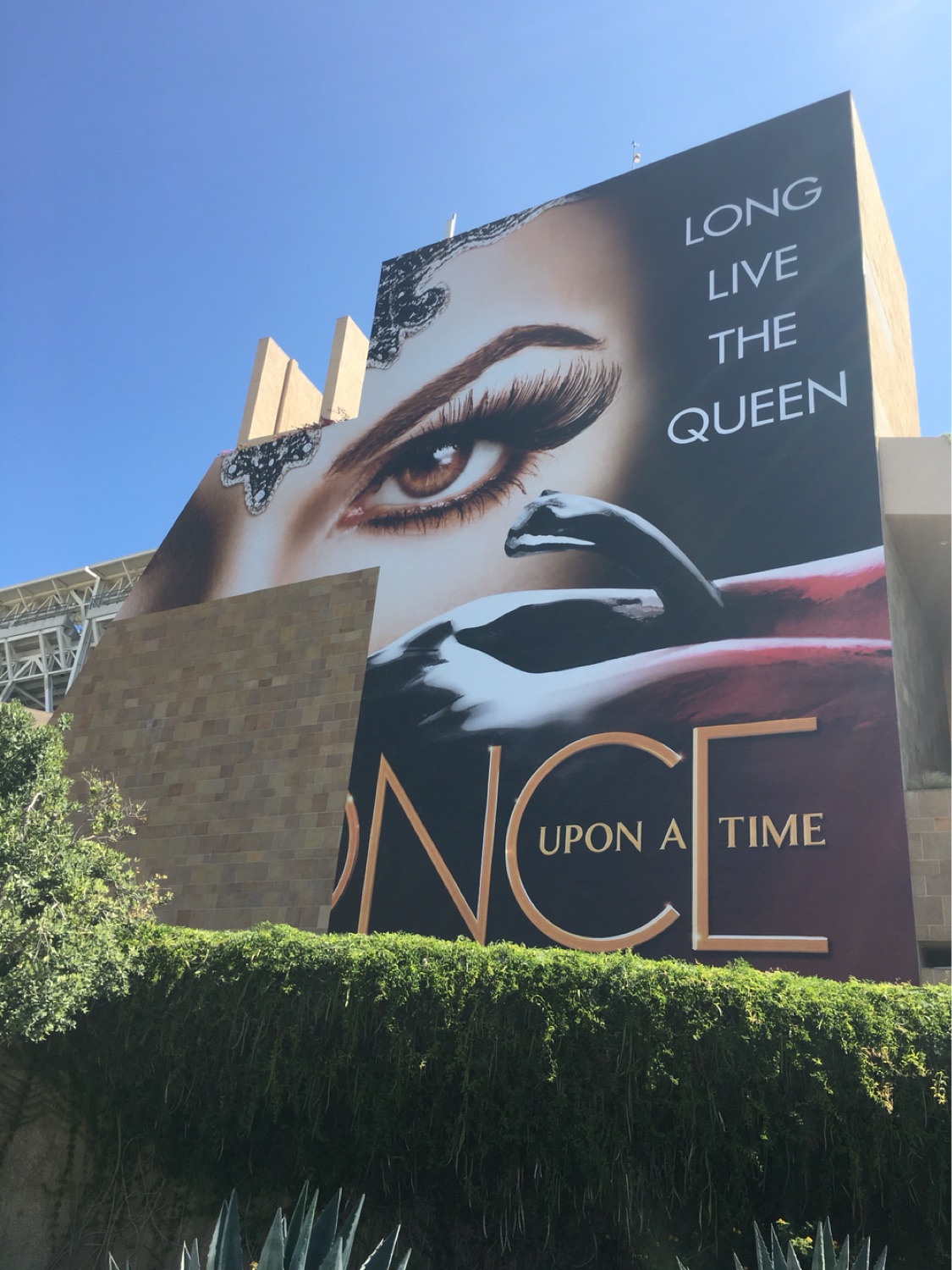 [PREVIOUS] Shawn Marshall of Parks and Cons has been on-site all day, tracking the progression. It's not finished, but it's come a long way. Let's look at how it's transformed throughout the day: