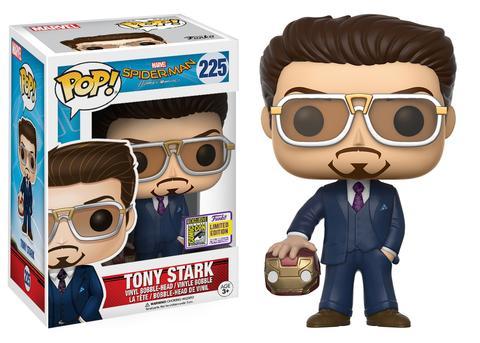 As per usual, most of Funko's San Diego Comic-Con exclusives will also be sold at retailers around the US, just with a "Summer Convention" sticker.
So what does that mean? Well, if things work as they have in the past, beginning Wednesday night/early Thursday — those exclusives will go up online at various retailers, like Hot Topic, Barnes & Noble, Gamestop, Walmart, and more (and B&N, at least, has said that their sales will go live at 12AM PT tomorrow night). These work exactly as any normal retail purchase, though they are limited quantities, and many won't last past Thursday morning.
Funko has said they'll be releasing the list of which Funko Pop! items are available where by Wednesday night, but for now, this list on Reddit is your best source.
They'll also be available in stores on Thursday morning at the various retailers, but for those of us at Comic-Con, this isn't always the easiest task. But there's no reason you can't be sitting in line to get onto the exhibit floor and purchase your Funko items right then and there. No booths required!
It won't be all of Funko's exclusives – but this is a good fix for many.
Don't forget that Funko is utilizing a random draw lottery in Sails Thursday-Sunday, so read up on the new process if you haven't already.