Our friends at Ninjabot: The Art of Arnel Baluyot have been busy preparing for San Diego Comic-Con, and they're finally ready to unveil their plans.
[UPDATE July 10] In addition to their Alien print, Ninjabot will also have five large prints for their brand new Origin Series Designs. The 13″x19″ princes are discounted now for $25 instead of $30 if you choose to order them to pick-up at San Diego Comic-Con Small Press L-08.
Ninjabot's popular Origins series features artwork showcasing the beginnings of some of your favorite superheroes.
[UPDATE July 1] This year, they'll have an Alien San Diego Comic-Con Limited Edition Exclusive Print, which features a Xenomorph and the film's tag line, "In Space No One Can Hear You Scream". It's a very small run of only 50 and available for $50 — and best of all, for the first time, you can pre-order it now for pick-up at their booth (Small Press L-08). Each 13″x19″ print is hand-signed and numbered.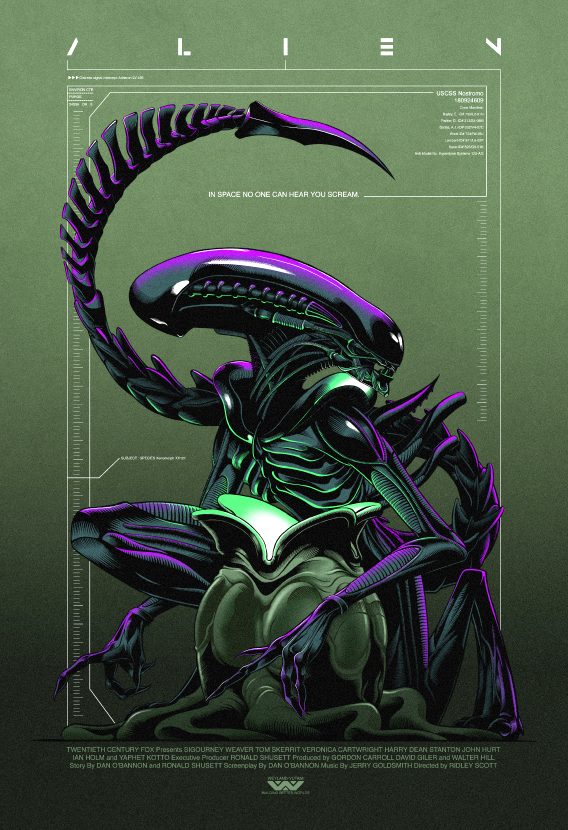 They'll also have a 13″x19″ Alien San Diego Comic-Con Exclusive Embellished Print available, which features hand embellishments and is embossed. The variant is an even smaller run, with just 20 prints available, and each print comes hand-signed by the artist and numbered — and it retails for $100. Just like with the regular edition, you can pre-order it for pick-up at the con now.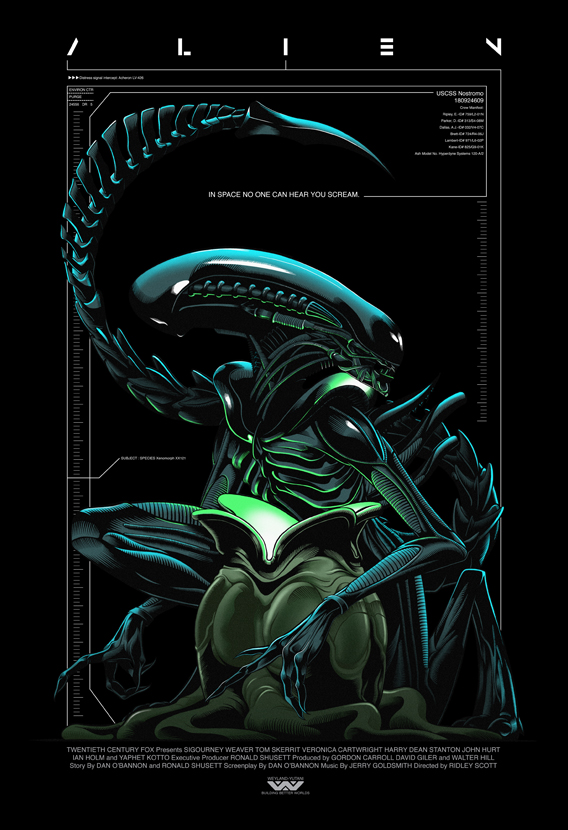 All pre-orders must be picked up no later than Sunday, July 23 at 3:30PM — and while you don't have to pre-order, these prints will sell out, so pre-ordering ensures that if you only have a one-day badge, you're guaranteed your order.
Ninjabot also announced that their new Origin Series III prints — which is set to debut at San Diego and features artwork based on the classic origin series of a multitude of superheroes — will be available for pre-order for pick-up at the convention beginning July 10 at 10AM PT (and will end on July 15 at 11:59PM PT). While it's not yet available, they did offer up a sneak peek at one of the prints: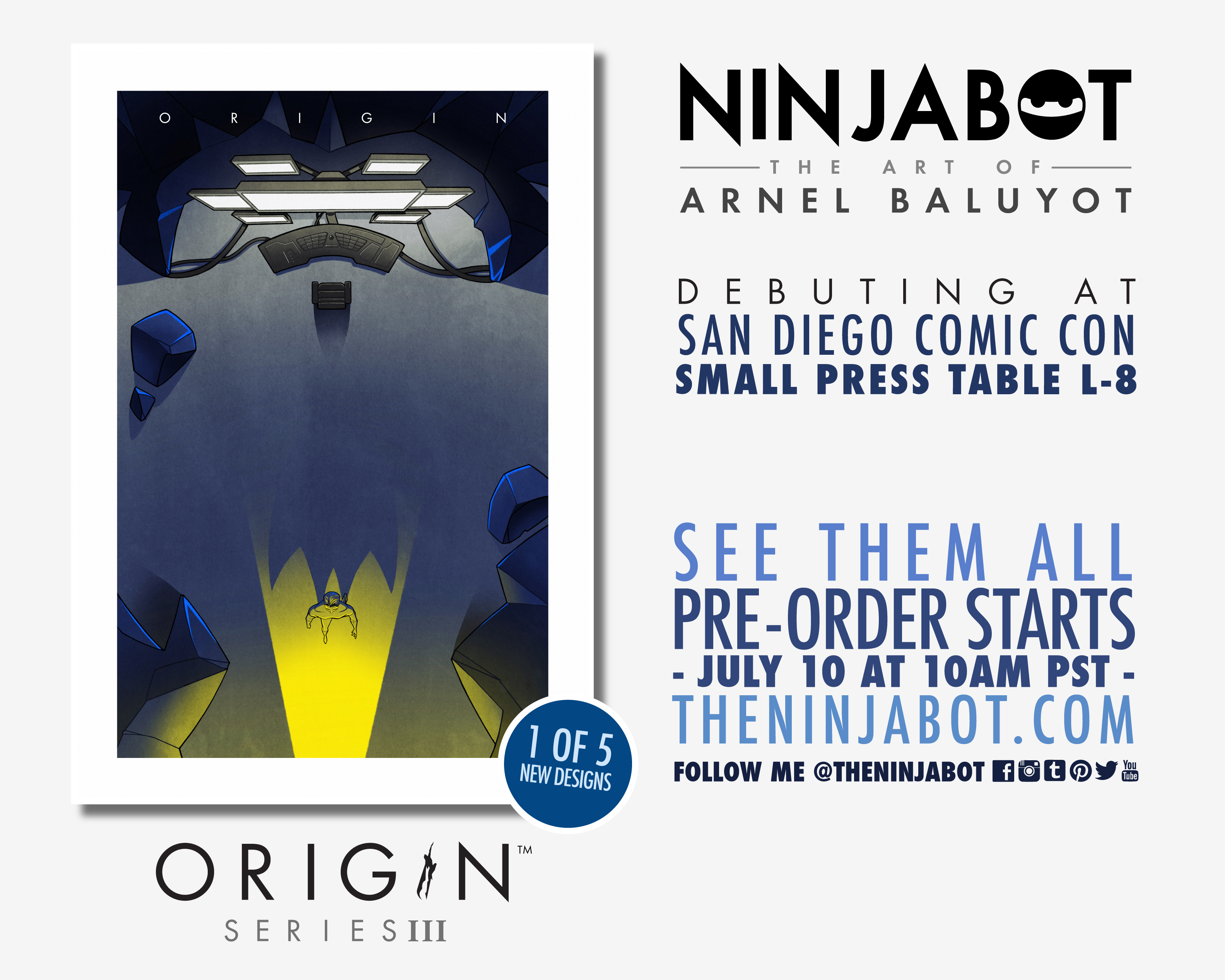 To celebrate all of this news, Ninjabot is launching a contest today — with a winner getting to choose between a set of Baluyot's awesome Star Wars buttons (which you can find here — and pick up at the show, for free!) and/or their Alien Limited Edition print. They'll be launching the contest later today, and all you have to do is find the correct post and then Share/Follow/Like/Tag/RT/etc. the post on Facebook, Twitter, or Instagram. You're able to enter once per social media, per day.