For those ready to ascend into the craziness that is San Diego Comic-Con, we have you covered. Everything you need to prepare yourselves can be found in the bullet points below.
Download the Comic-Con International Quick Guide for 25 pages of maps, exhibitors, restaurants and more information, all in one tidy PDF!
We'll be tweeting line queues and panel news throughout the convention as we always do, but we've also partnered up with some amazing companies to bring you all sorts of goodies through our Adventures Of Prize Mule as well. Follow @SD_Comic_Con and #AdventuresOfPrizeMule on Twitter and don't miss a tweet!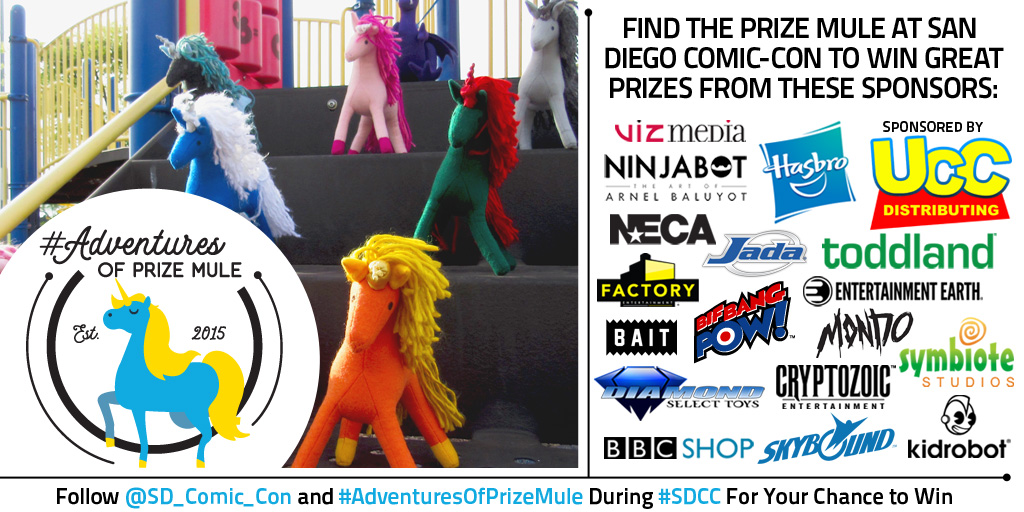 Use the following hashtags when tweeting us with line statuses (here's a sample, but we'll be sure to remind you which to use):

#SDCC
#B20
#HallH
#6BCF
#Indigo
#6A
#Hasbro
#WB
#2Blog2Furious
Don't forget to check out our posts on who to follow during Comic-Con for the latest info and announcements.
Do you know where to pick up your badges, if you're an international attendee? Check out the Badge Pick-Up Guide and look at the handy table below to see where you need to be and when (as for the where, it's moved back to the San Diego Convention Center this year). As a reminder, new this year, international attendees only can pick-up their badges on Tuesday.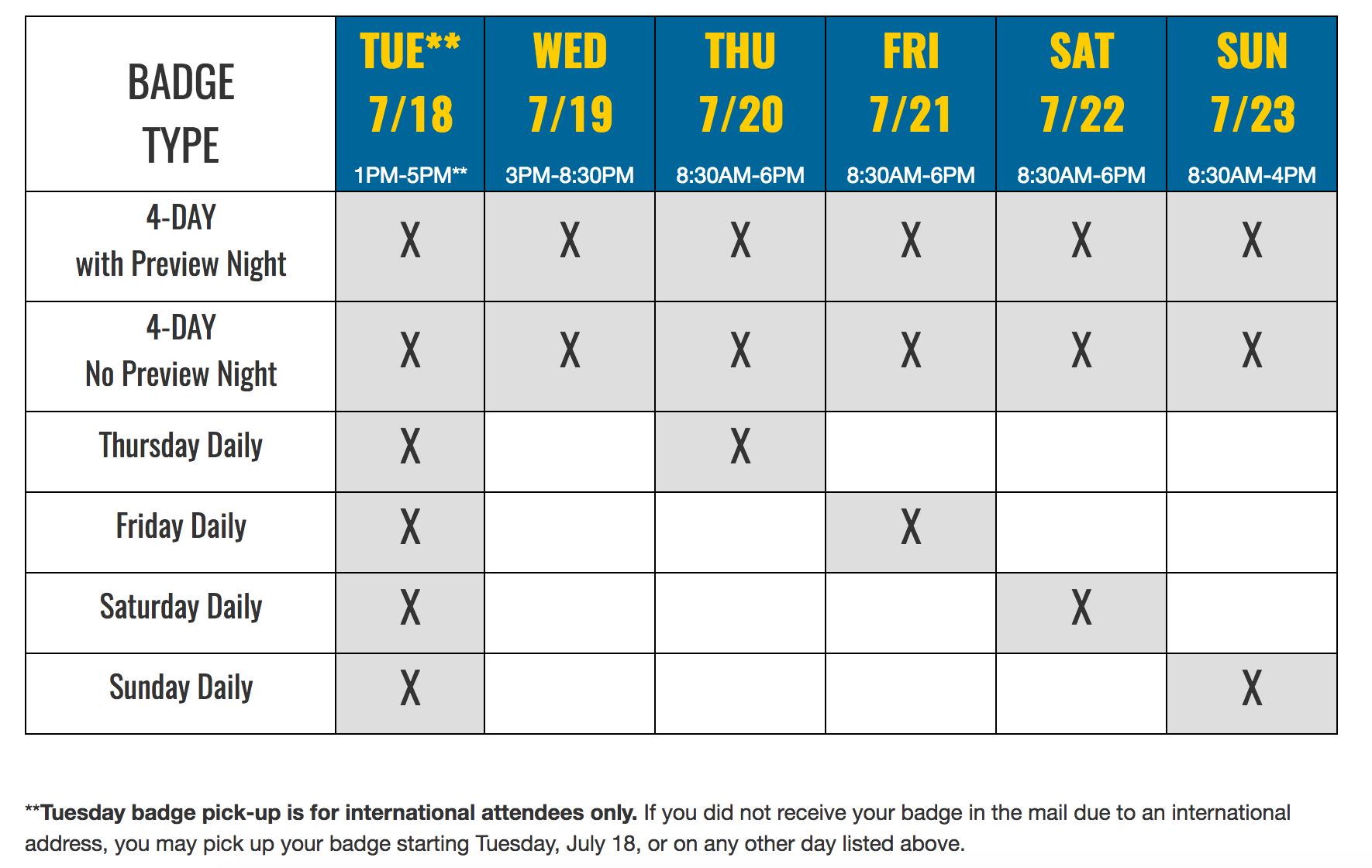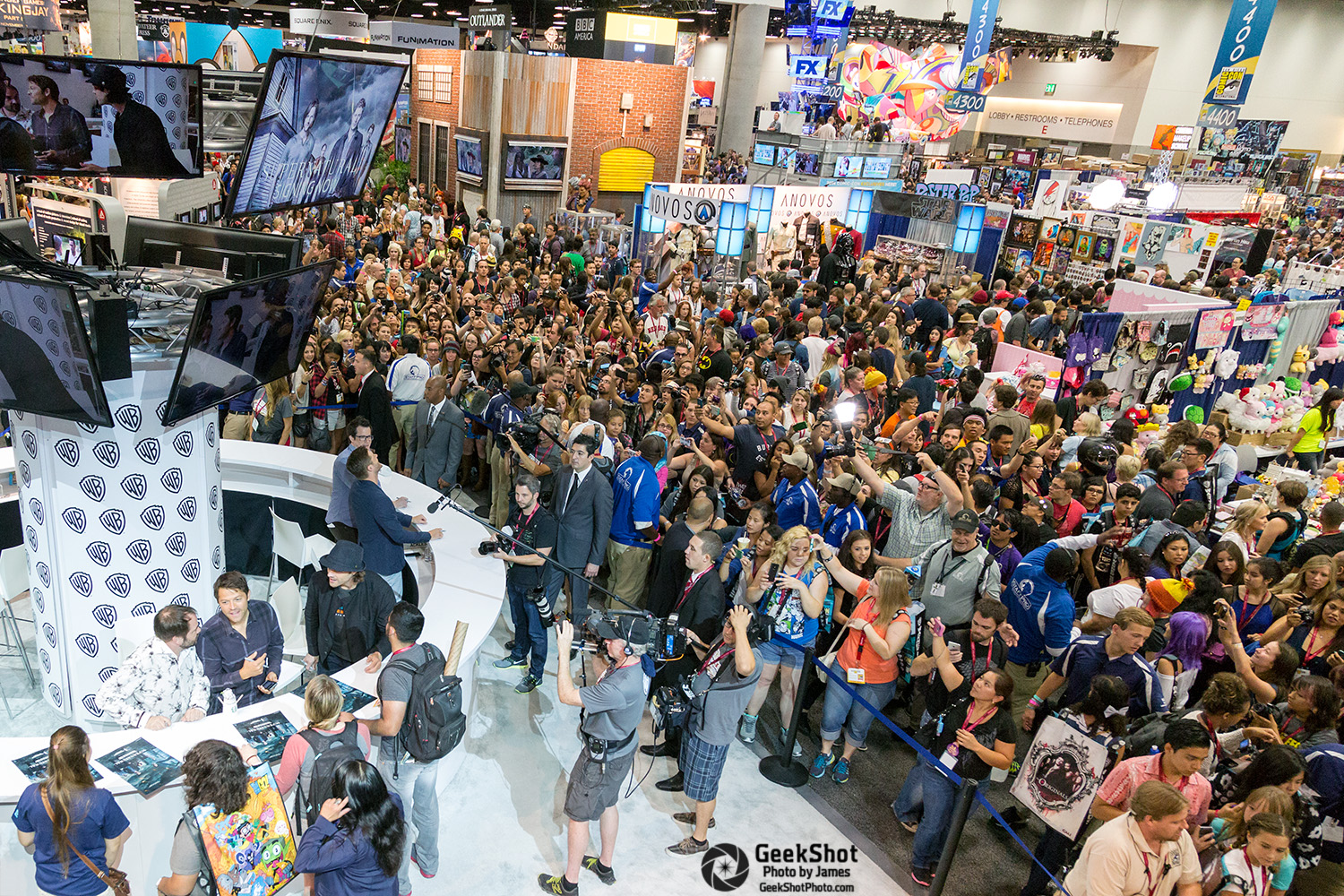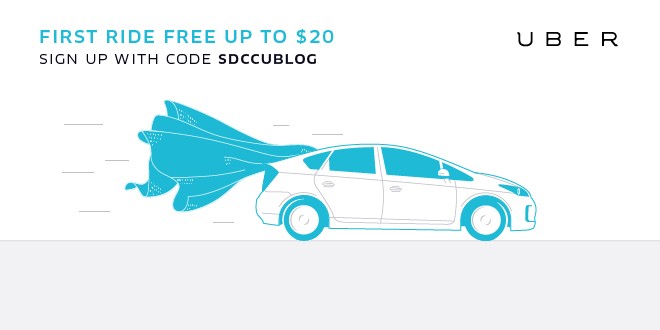 Check the weather. Pack and dress accordingly.
Check out /Slashfilm, IGN TV, and The Beat for the latest movie, TV and comics news to come out of San Diego.
Most importantly, enjoy! We hope to meet you there!