Are you sick of SDCC news yet? Of course you aren't; that's why you're reading this edition of Under the Tents. In it, you'll find out how you can be Rob Liefeld's VIP, good news about Lights returning to Comic-Con, and a whole lot more.
Here's a look at what you might have missed:
Samsung is bringing its QLED TV Cup Experience Tour to San Diego, and they're stopping at Comic-Con. You can see just how awesome Forza Motorsport 7 looks on the new Xbox One X when you hop into their 18-wheeler to compete for premium prizes from Samsung and Xbox. See their website for more details and specs on Samsung's new QLED TVs.
Famous Monsters of Filmland revealed the cover for their annual issue of Famous Monsters, an homage to 1935's Bride of Frankenstein by artist Sanjulian. They also announced the design will be available at SDCC this year as one of Captain Company's SDCC exclusive t-shirts, which you can pre-order through their website.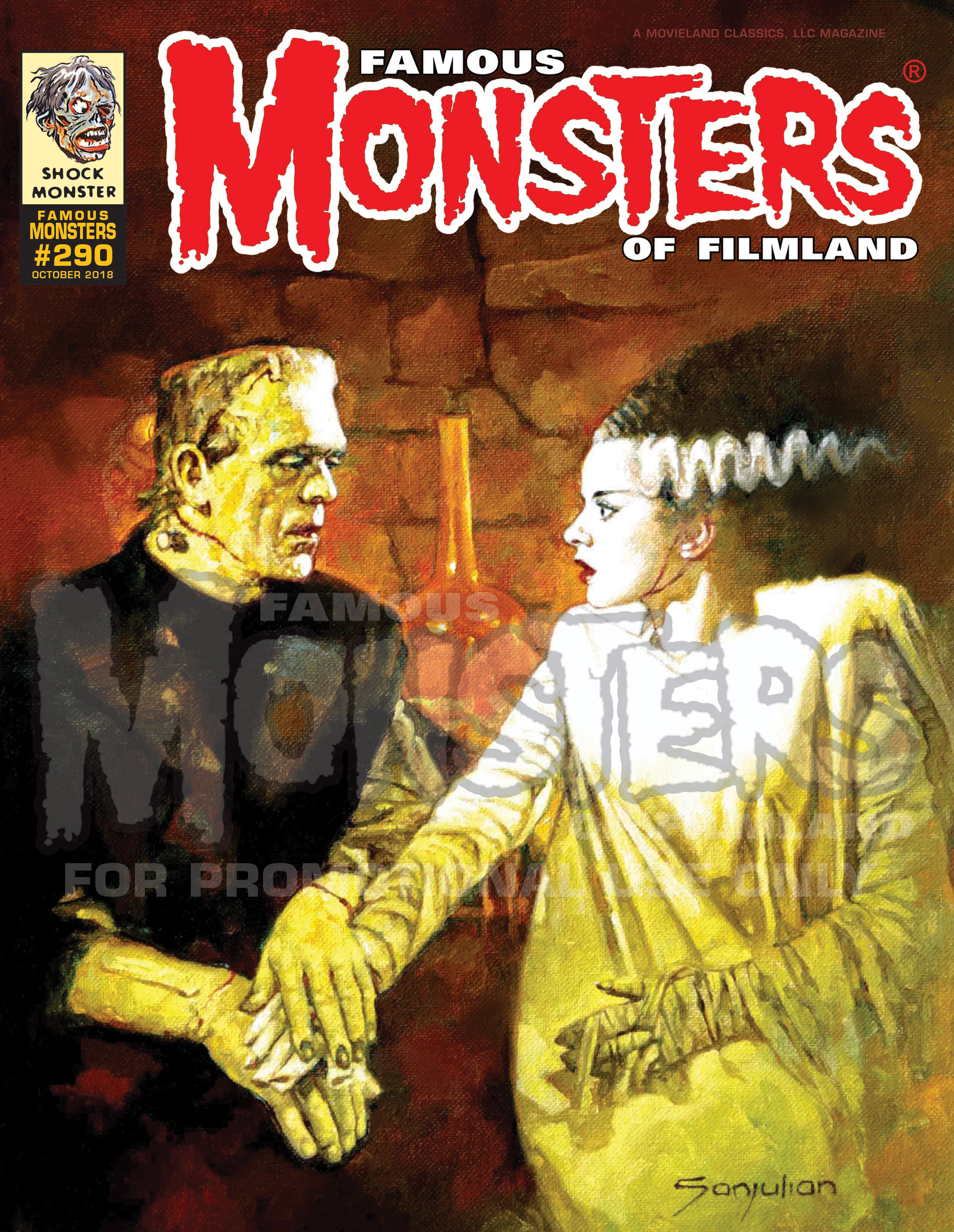 Artist Bill Maus announced this year's SDCC will see the debut of Nira-X's 25th Anniversary Edition at Committed Comics Small Press Table #P-10. You'll also find the Famous Kat Maus signing and sketching at Table #HH-05 in Artists Alley.
Can't wait to see everyone at San Diego Comic Con next month! Will be debuting Nira-X's 25th Anniversary Edition in small press table P-10, Committed Comics! The Famous Kat Maus will also be signing! And sketching!! #sdccblog #billmaus #billmausart #sdcc #committedcomics pic.twitter.com/ZC5d1NLQgV

— billmausart (@billmausart) June 19, 2018
Writer/creator Stephen Stern announced via Twitter his latest comic, Majestic Comics, will be coming with him to SDCC this year. Supplies are limited, so get to the 1First Comics Booth early.
MAJESTIC COMICS has just arrived in time for Amazing Las Vegas Comic Con and, of course, San Diego. Copies are limited at both venues, so see you at the 1First Comics booth! pic.twitter.com/zL73KW1iqH

— Stephen Stern (@StephenLStern) June 18, 2018
Artist Shane Pierce posted to Twitter a new, haunting original, Nomads Waiting, he's bringing with him to Artists Alley Table #EE-03 at SDCC this year.
https://twitter.com/shanepierceart/status/1008823226087170048
Artist Rob "Potsy" Potchak is really excited to be at the Keenspot Booth #2635 at SDCC this year. He'll be promoting his Junior High Horrors as well as his latest, Immortal, Volume 1.
https://www.facebook.com/comixedpage/posts/1110068332469590
https://www.instagram.com/p/BkIR6_8npLG/
Keenspot is just as excited to have Potchak, among others, nestled with them at Booth #2635 at SDCC this year. They're also bringing a few copies of their new comic, Trump's Titan's vs. Dark Donalds: Mental #1, to their booth.
Only 32 days until #SDCC2018! See us at Booth #2635 nestled comfortably between Marvel and Image. Meet @twokinds @JJcareksims @Potchak @ComiXedArt and more! #SDCC @Comic_Con

— Keenspot (@keenspot) June 17, 2018
TRUMP'S TITANS VS. DARK DONALDS: MENTAL #1 guest-starring @ScottAdamsSays and @kanyewest is in stores now! Available for order soon at https://t.co/Z7tNHi7x6e. Limited copies will be made available at #SDCC2018 booth #2635 in one month! #NCBD #comics #Trump #SDCC pic.twitter.com/hcaeQMQFOI

— Keenspot (@keenspot) June 20, 2018
Leah Lazy took to Instagram to post some of her Little Lazies she's making for DKE Toys to bring to Booth #5045 this year.
https://www.instagram.com/p/BkLyTgiDv-n/
Bling Squared Cute Glass also shared via Instagram their Little Drakes getting ready for SDCC. You'll need to rush to Table #E-05, however, since they're only bringing 15 of these with them.
https://www.instagram.com/p/BkLp_LtncZ9/
The man behind the Merc with a Mouth, Rob Liefeld, announced he will be signing at the CBCS Booth #507 Friday, Saturday, and Sunday of SDCC this year. Since we all know there will be a massive line (it is SDCC, after all) Liefeld is offering a San Diego Comic-Con VIP package for $150 that will give you front-of-line privileges, a selfie with Liefeld himself, and a lot more.
https://www.instagram.com/p/BkLV7oml6sq/
If you're wondering what artist Patrick Scullin has been up to, he's been working hard on his latest Super Siblings adventure, "Super Market".
https://www.instagram.com/p/BkIe9eGHMoE/
Collectibles distributor Factory Entertainment answered an eager tweeter asking about the possibility of mystery boxes at Booth #2647 this year. There's good news!
Yup! Stay tuned! https://t.co/NJ3AeJKFiM

— FactoryEntertainment (@FactoryEnt) June 19, 2018
Comic book artist Greg Horn announced he will have a Spider-Man #1 variant available at SDCC this year.
Great news! I will have a Spider-man #1 variant for SDCC – I partnered up with my friends at The Comic Mint for this one! 1 of the covers will have a cool hybrid version I painted of Spidey, mixed with 1 of Marvel's greatest villains! Keepyour eyes open here_ i will post it soon.

— Greg Horn (@GregHorn) June 19, 2018
Singer/songwriter/author Lights announced in an interview with Billboard she will have her own panel at Comic-Con this year to promote the release of the graphic novel version of her multimedia opus Skin & Earth.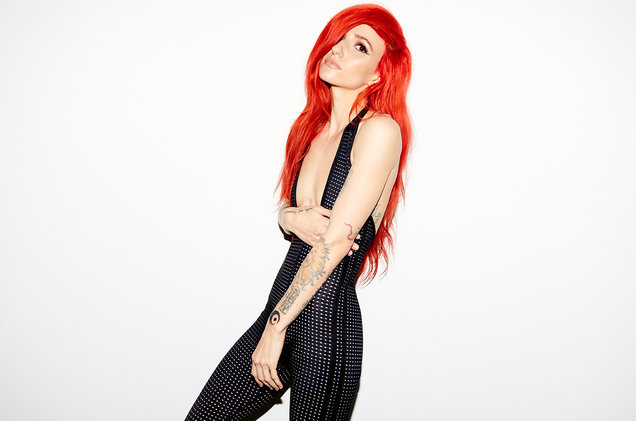 A new face at SDCC this year, Chrono Toys took to Instagram to reveal some exclusives they're offering at Booth #4933 this year.
https://www.instagram.com/p/BkO4SkRhBcT/
Anything we missed? Let us know in the comments, drop us a line, or tweet us at @SD_Comic_Con.