Deadpool 2 is not only coming to Hall H on Saturday (and to the Horton Grand with a special screening of the extended cut of the movie) — but Deadpool will also be splashing all over SDCC this year in a big way, thanks to 20th Century Fox Home Entertainment.
First up, is Deadpool's Super Duper Dance Party happening at Booth #3529 all weekend long. Your childhood dreams (or nightmares) come true as Deadpool and his animatronic band of X-Force rejects takes up residency for a series of musical performances you'll never forget—despite your best efforts. Also at the Fox Home Entertainment booth, a different Comic-Con exclusive t-shirt will be given to the first 1200 attendees each day, Thursday, July 19 – Sunday, July 22.
There will also be merchandise available all week long at the booth, including the Deadpool 2 Super Duper $@%!#& Cut, which you can pre-order in 4K UHD ($27.99) or Blu-ray ($22.99) at Booth #4229 or #3529. You'll also receive a Comic-Con exclusive trucker hat with your pre-order, while supplies last.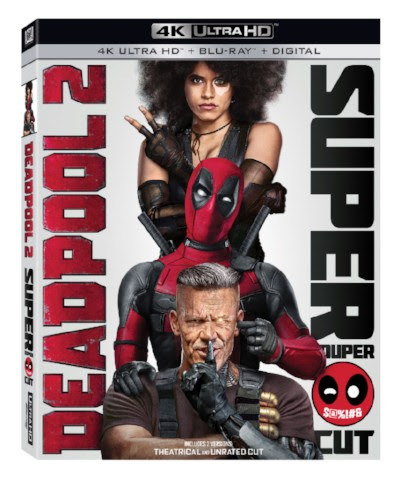 They'll also have a Deadpool Two Year Anniversary Edition available for $17.99, which comes in collectible packaging with an assortment of limited edition party favors, including stickers, car decals, temporary tattoos, and a set of paper dolls.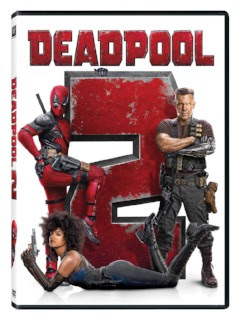 25 lucky fans each day will also win a set of 18 Fox catalog Blu-rays with limited edition "Photobombed" box art featuring Deadpool (presumably the same titles previously available at Walmart).
Finally, 20th Century Fox Home Entertainment is partnering with Vudu Movies & TV to create the Deadpool Dream Suite on Saturday evening. The suite is modeled after Deadpool's apartment and comes fully-stocked with more half-finished Ikea furniture and pop-culture Easter eggs than you could shake a katana at. Not to mention all the (non-adult) movies the winner could ever watch, courtesy of Vudu.
Those planning to be at Comic-Con can enter to win at watchvudu.com/deadpooldreamsuite. The official sweepstakes entry period is July 11 through July 19, and the winner will be announced at Comic-Con on July 20.