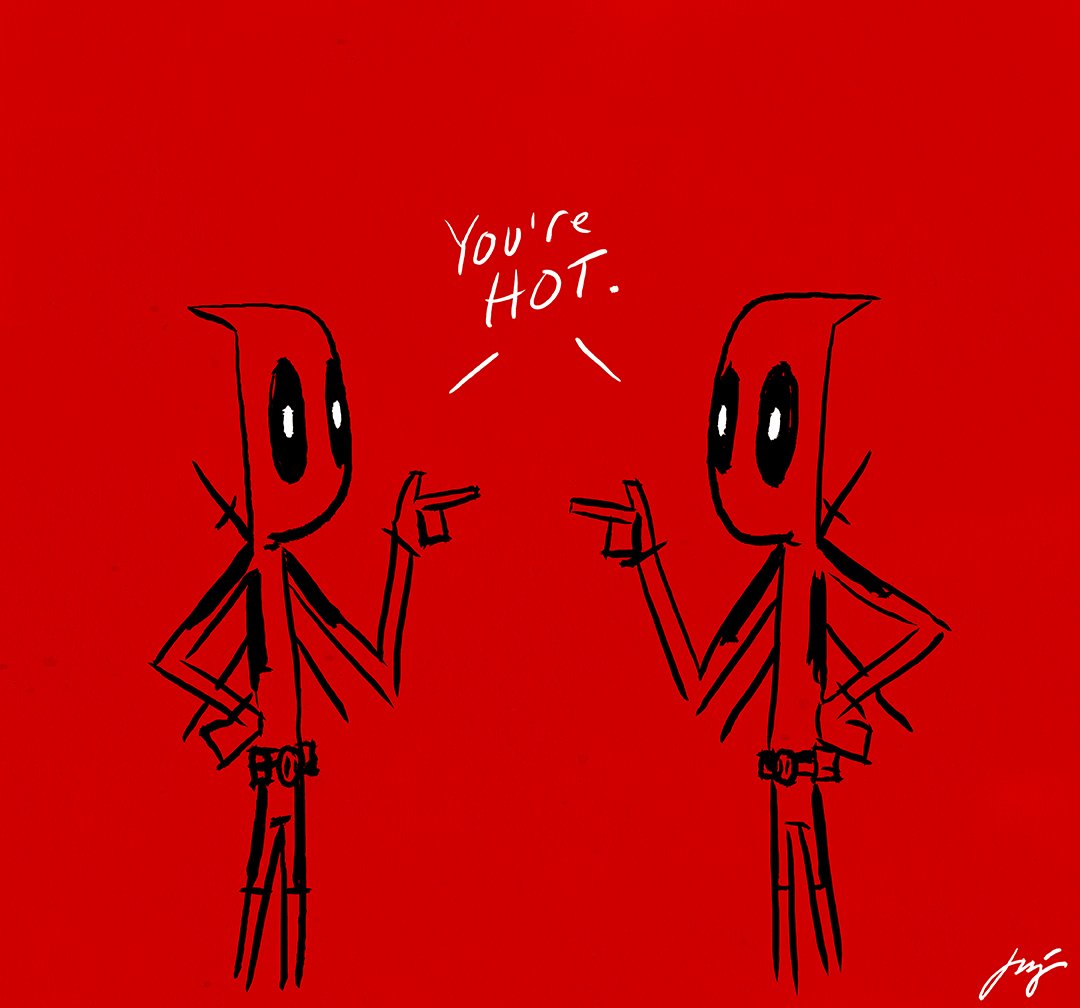 If you watch our SDConCast, you saw us welcome Justin Harder of CLAUS Studios as our guest, where he showed us some sneak peeks of what he might bring to SDCC 2018. If you missed that episode or aren't familiar with who he is, Harder's CLAUS Studios worked on the end title art for Thor: The Dark World and My Little Pony as well as the title card intro for SNL's Weekend Update. What he's best known for, however, is his work on the end title sequence of Deadpool, where he introduced us to a character he lovingly refers to as "Little Deadpool".
Harder brings his CLAUS Studios back to Comic-Con this year to Table #O-08 in Small Press with more of his brilliant artwork. This year's exclusives include a tribute to the late, great Adam West, lots of love for Jeff Goldblum, and some work that didn't quite make the cut for Thor: Ragnarok (but we think would make an awesome phone case).
All giclée prints are on  Moab by Legion Paper 5″X7″ 300gsm, 100% cotton, double-sided, acid-free, buffered, bright white, semi-smooth matte.
Items will sell out, and his commission list will fill up, so plan to get there early. Harder will be doing commission/pre-draws of the below Deadpool options – which were unused options from the Deadpool 2 Steelcase. Here's a look at those:
Here's a look at this year's San Diego Comic-Con exclusives:
Thor: Ragnarok Series: 8″x16″ $30
Kirby Collage Tribute: 10″x10″ $25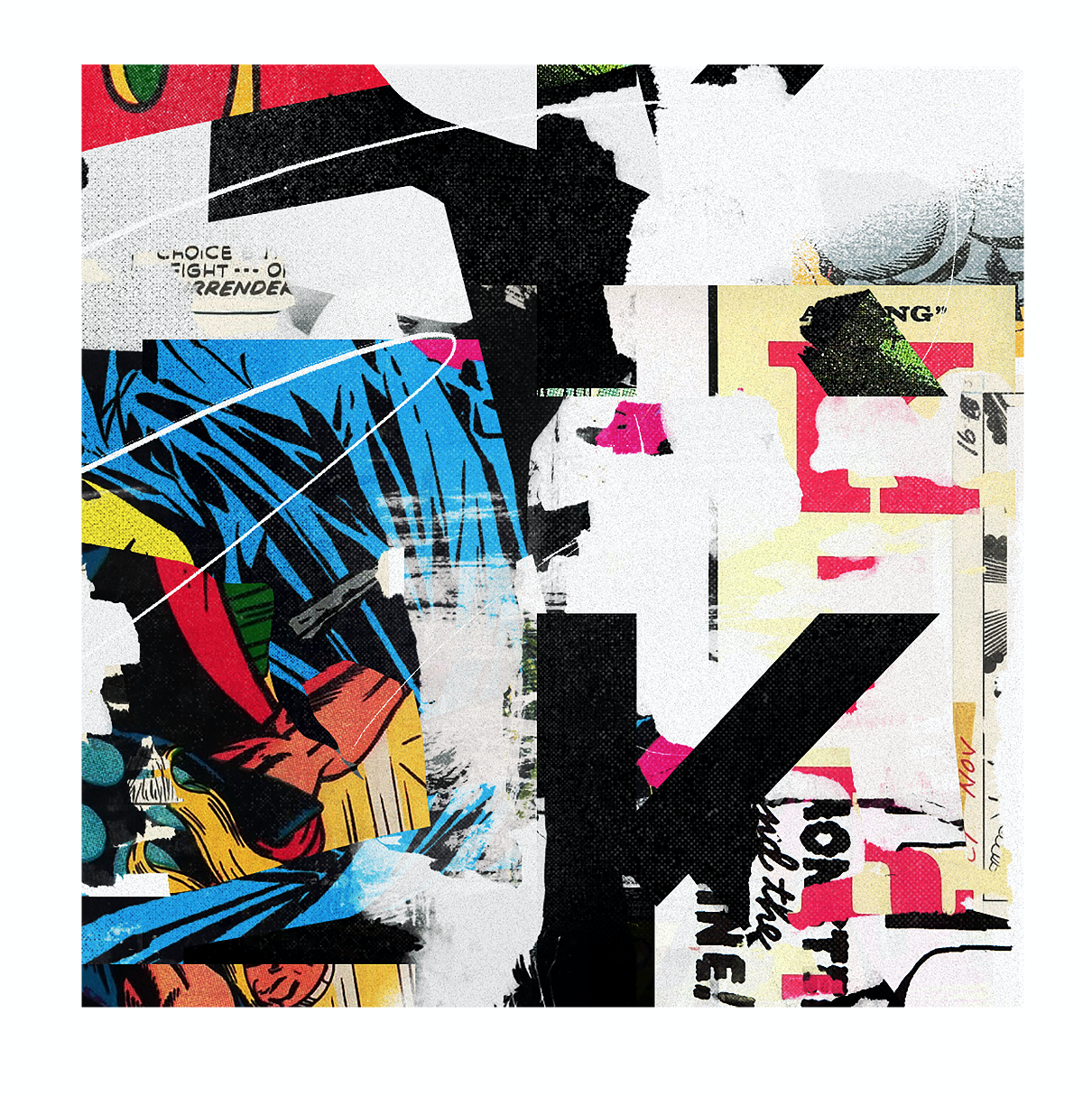 Batman/Adam West Tribute: 10″x10″ $25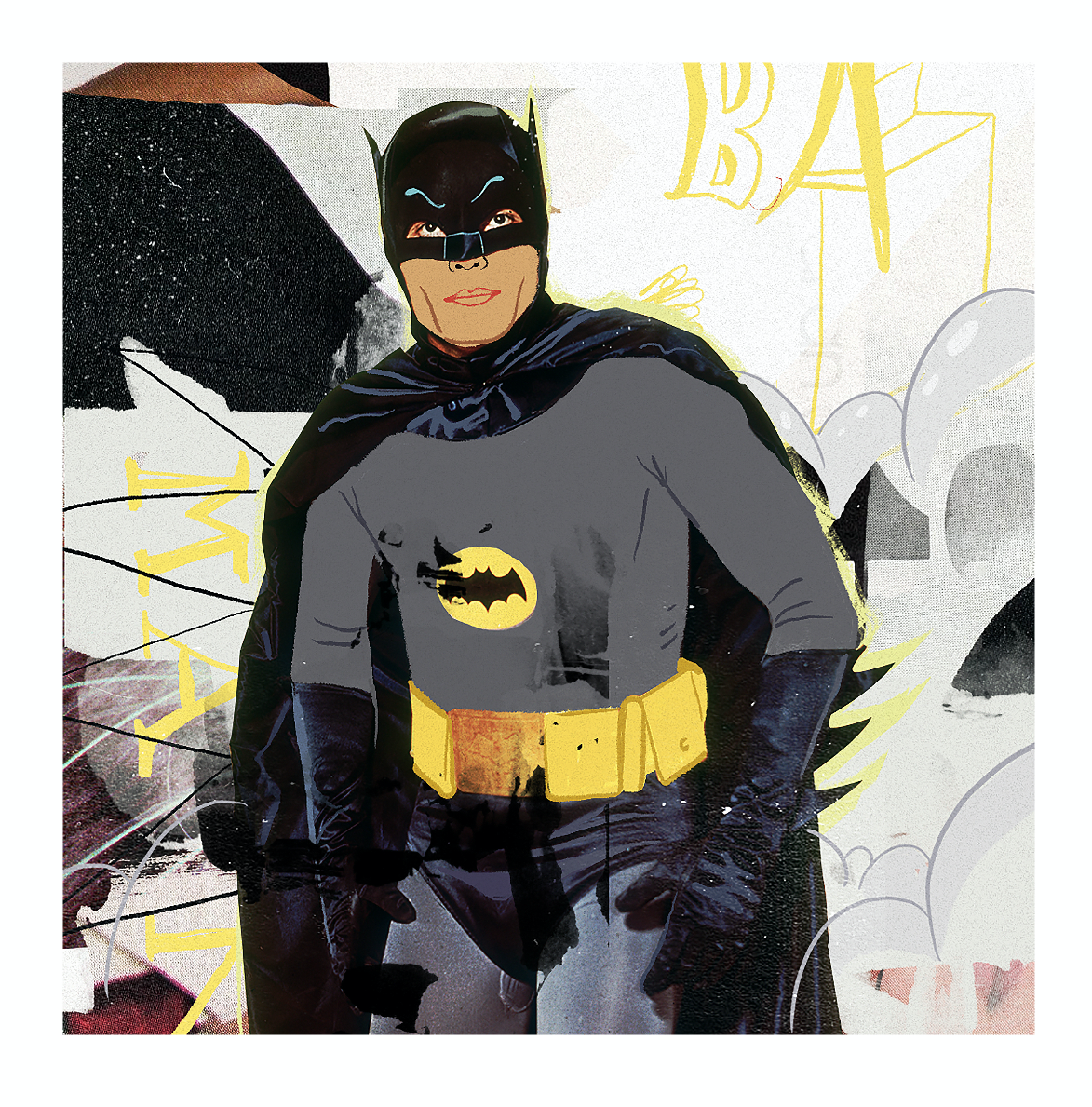 Ian Malcolm: 11″x17″ $30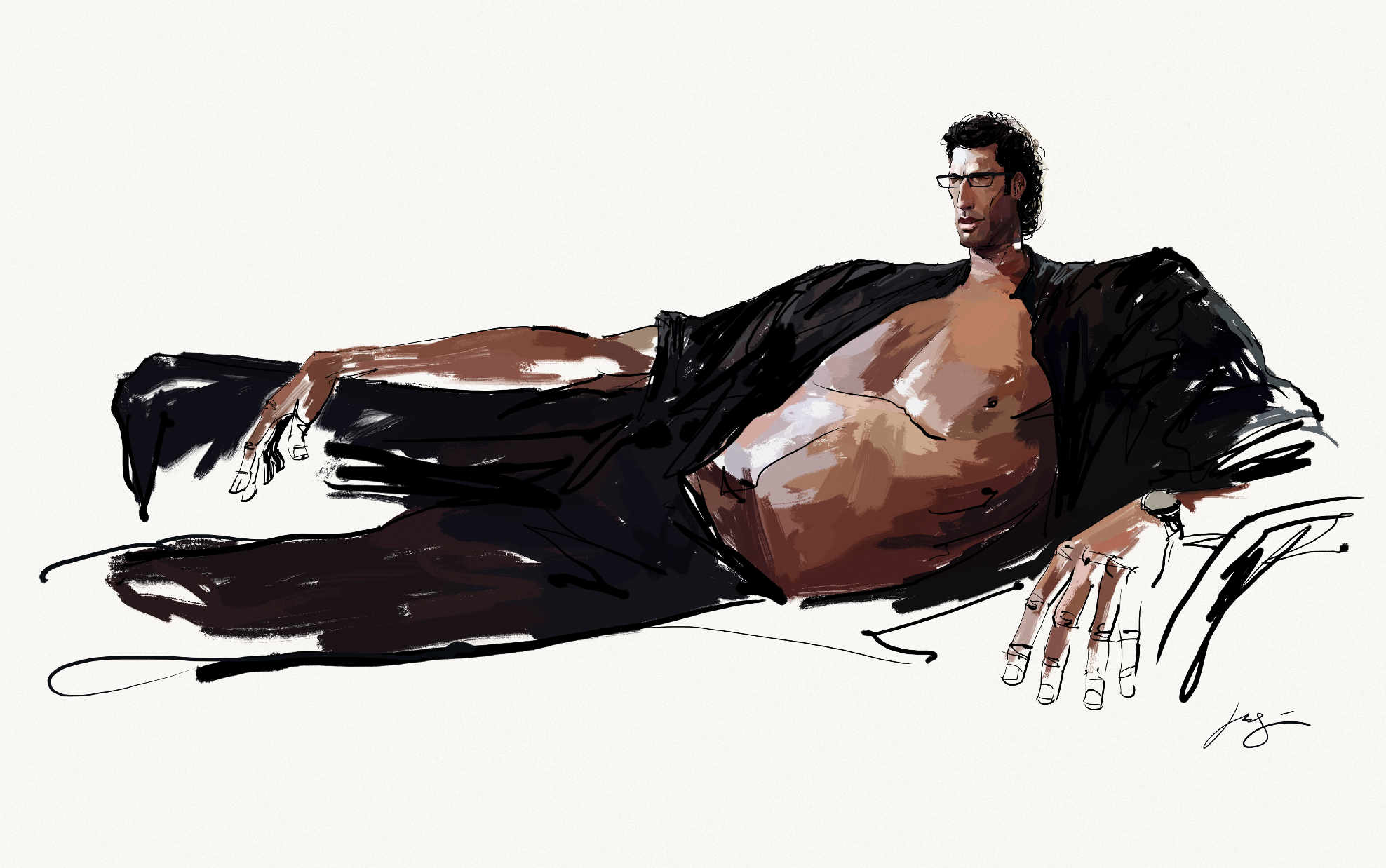 Thundercats Ho: 10″x20″ $30

Avengers: 10″x20″ $30

Spidey (Red BG and White Bg) 8″x10″ $25
[PREVIOUS]
Up first, we have his first San Diego Comic-Con exclusive, showing Deadpool as he tries to get in line at San Diego Comic-Con, but runs into some, uh, trouble. This 2-color screen print measures 10″x20″, and will be available for $40. These are "super limited", so plan to head there early.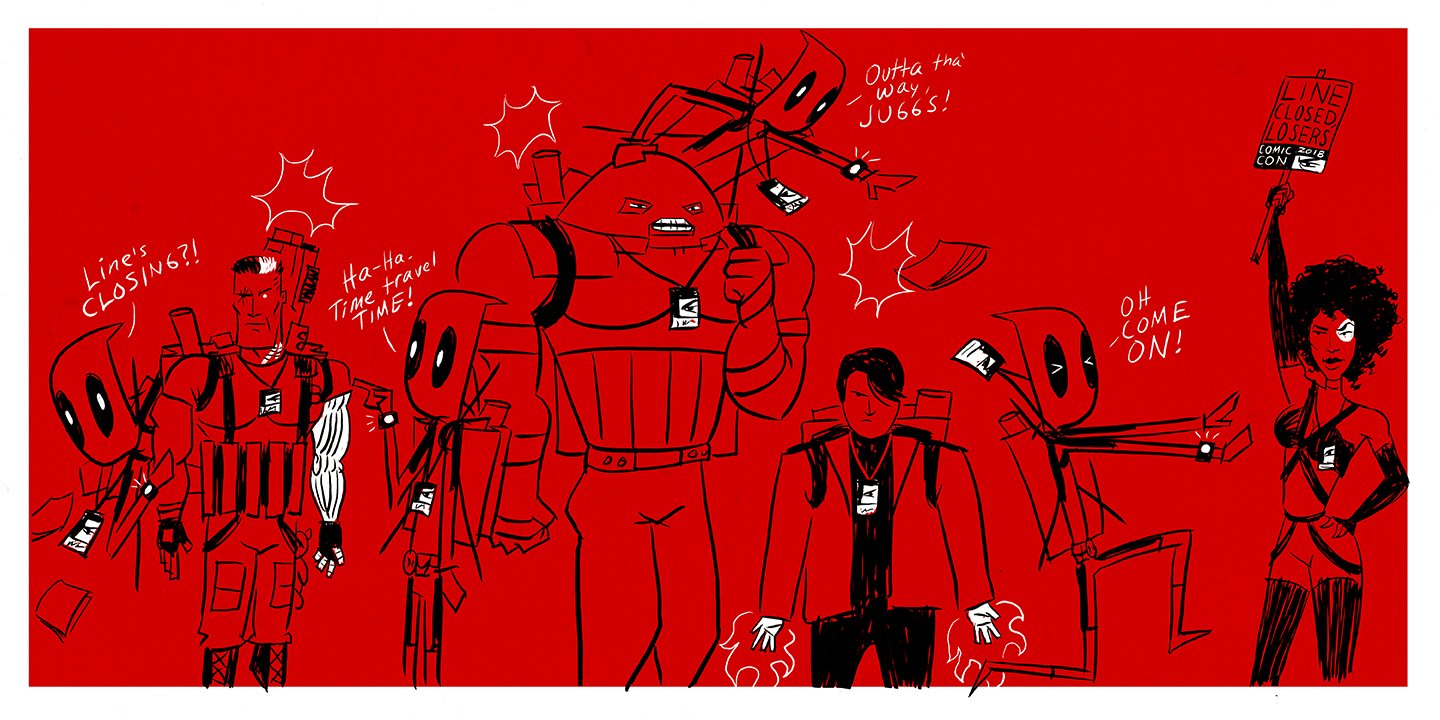 Harder will also be doing little sketches throughout the convention, like this adorable Bob Ross Deadpool, so hurry to Small Press L-08 to grab a sketch of your own.
Commemorate your tip to @Comic_Con this year with a happy little sketch. Available all con long at our booth! Small Press 0-08. #Deadpool2 pic.twitter.com/KmCu2vHxLM

— Justin Claus Harder (@clausstudios) July 3, 2018
Note: You can find one of our bloggers, Andy Wagner, at CLAUS's Table #O-08 in Small Press on Thursday, July 19 from 2PM-3PM.
Will you be visiting Justin Harder at SDCC this year? Let us know in the comments.