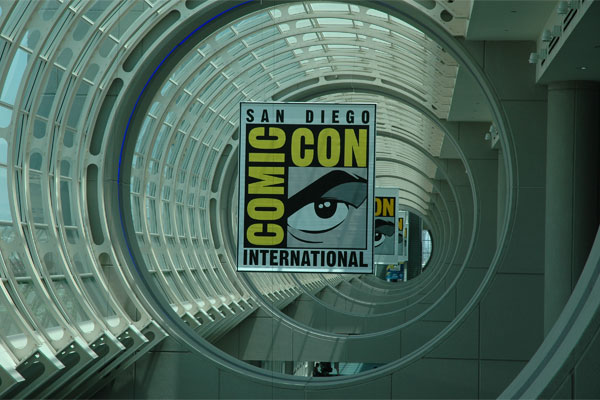 Comic-Con International announced their sixth wave of Special Guests for SDCC 2019, and this is an extra special announcement. Extra in that there are eight guest announcements instead of the usual six, and special because, well, they're Special Guests.
From the Toucan Blog, here's the sixth wave of Special Guests headed to SDCC 2019:
Mark Evanier • Writer, producer, historian, Kirby King of Comics (and that really nice guy you saw on our SDConCast last week)
Joseph Michael Linsner • Writer, illustrator, Dawn, Cry for Dawn
Ulli Lust • Writer, artist, Today Is the Last Day of the Rest of Your Life, How I Tried to Be a Good Person
Todd McFarlane • Writer, artist, Spawn creator, Venom co-creator; CEO McFarlane Toys, and President, Image Comics
Audrey Niffenegger • Writer, artist, The Time Traveler's Wife, Bizarre Romance
Floyd Norman • Artist, animator, The Jungle Book, Toy Story 2
Steve Sansweet • Author, Star Wars: The Ultimate Action Figure Collection; head of Rancho Obi-Wan
Maggie Thompson • Writer, editor, Comics Buyer's Guide
Special guests typically receive a special "Spotlight" panel during the convention, so attendees have a chance to hear their favorite authors and artists speak live.
According to CCI, they'll announce six additional guests next Monday – so keep your eyes peeled for more exciting announcements. You can also catch up on tons of other things and people who will be at San Diego Comic-Con in our Under the Tents updates.
Are you excited about these guests? Let us know in the comments.