Welcome to part one of our two part series, 50 Facts For 50 Years of San Diego Comic-Con, celebrating our favorite convention. Comic-Con is celebrating its 50th anniversary in 2019 and while the name, location, and size have changed over the years — the excitement, the passion, and the dedication of all those involved have not.
For those interested in a real blast from the past, we highly recommend heading over to The TV Megasite, which has scans of programs from every year of the convention, as well as old convention photos, and more.
So, without further ado:
1. The first full event was named Golden State Comic-Con, and was held at the US Grant Hotel, which is still located at 326 Broadway and is listed on the National Register of Historic Places.
2. The cost for that first year was just $3.50 for all 3 days.
3. The first full event took place in August 1970. This event came after a "mini-con" was put on in March of that year to raise funds to put on a full event.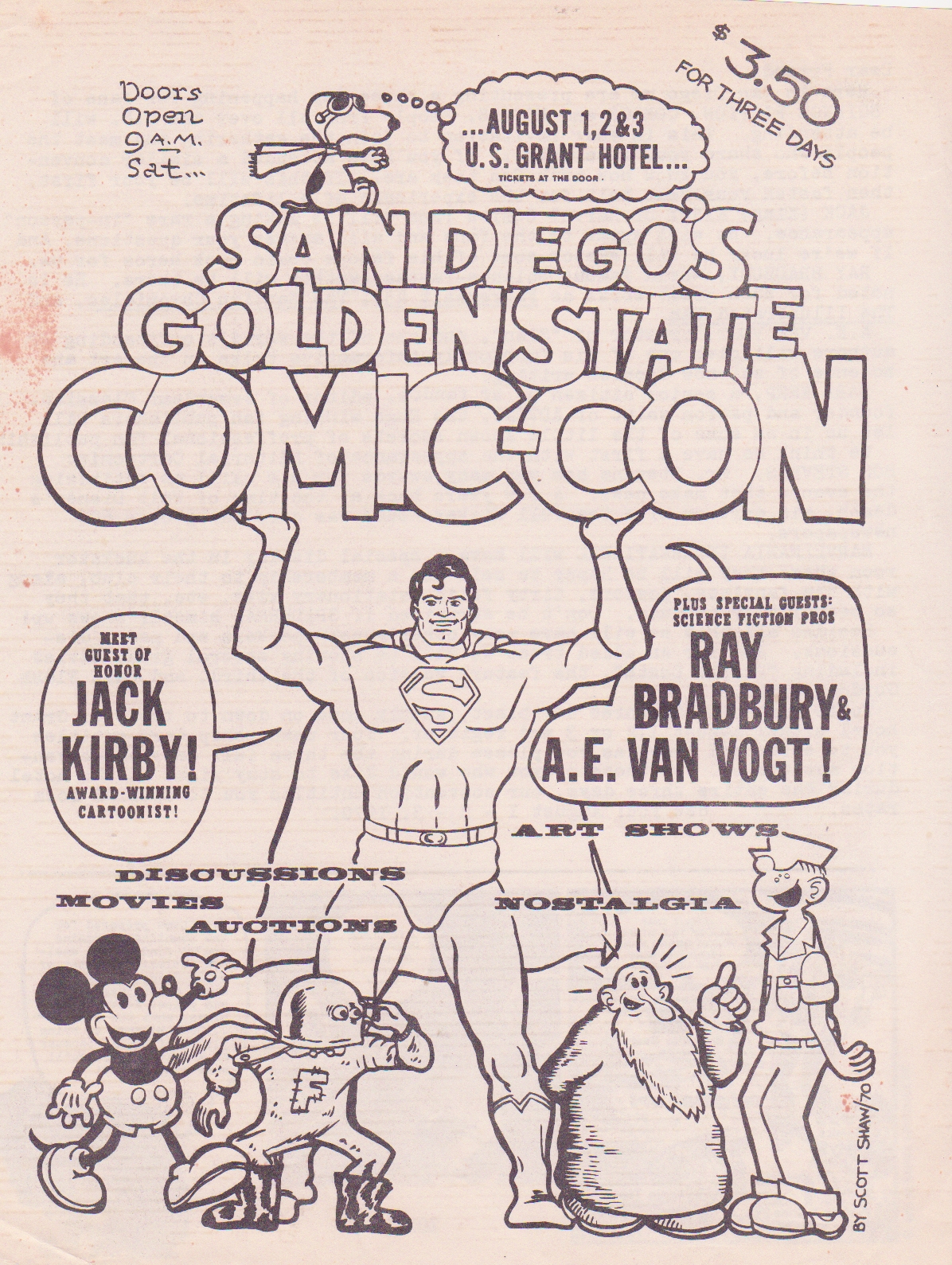 4. The first convention had around 300 attendees and three special guests; Jack Kirby, Ray Bradbury and A.E. Van Vogt
5. It was originally a Saturday-Monday convention, with programming that included comics, movies, and science fiction. The programming schedule even included dinner breaks. Note that the exhibit hall was called the "Hucksters Room."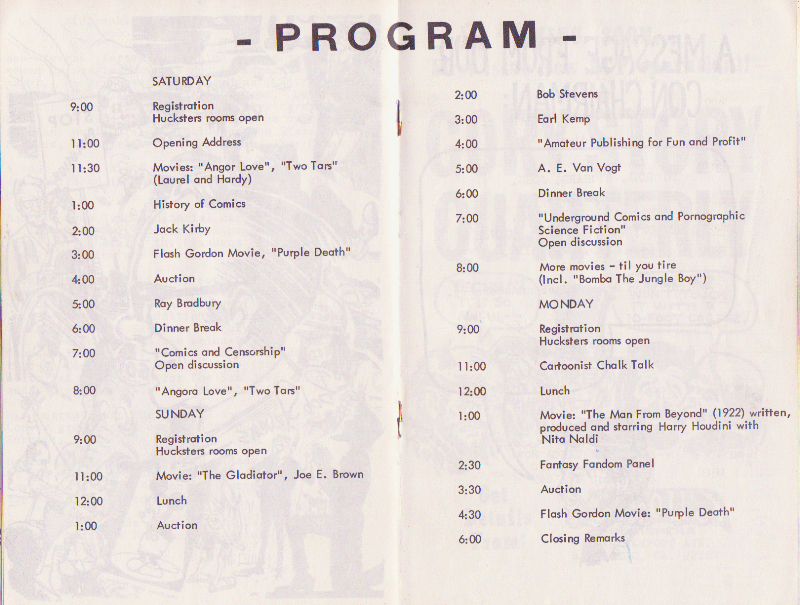 6. By comparison, San Diego Comic-Con 2018 had about 130,000 attendees and 2019 will have over 80 special guests.
7. Only five living individuals — Mark Evanier, William Stout, Gene Henderson, Jackie Estrada, and Terry Stroud — have attended every single convention.
8. It was not until 1973 (the 4th event) that the name "San Diego Comic Convention" (SDCC) was adopted.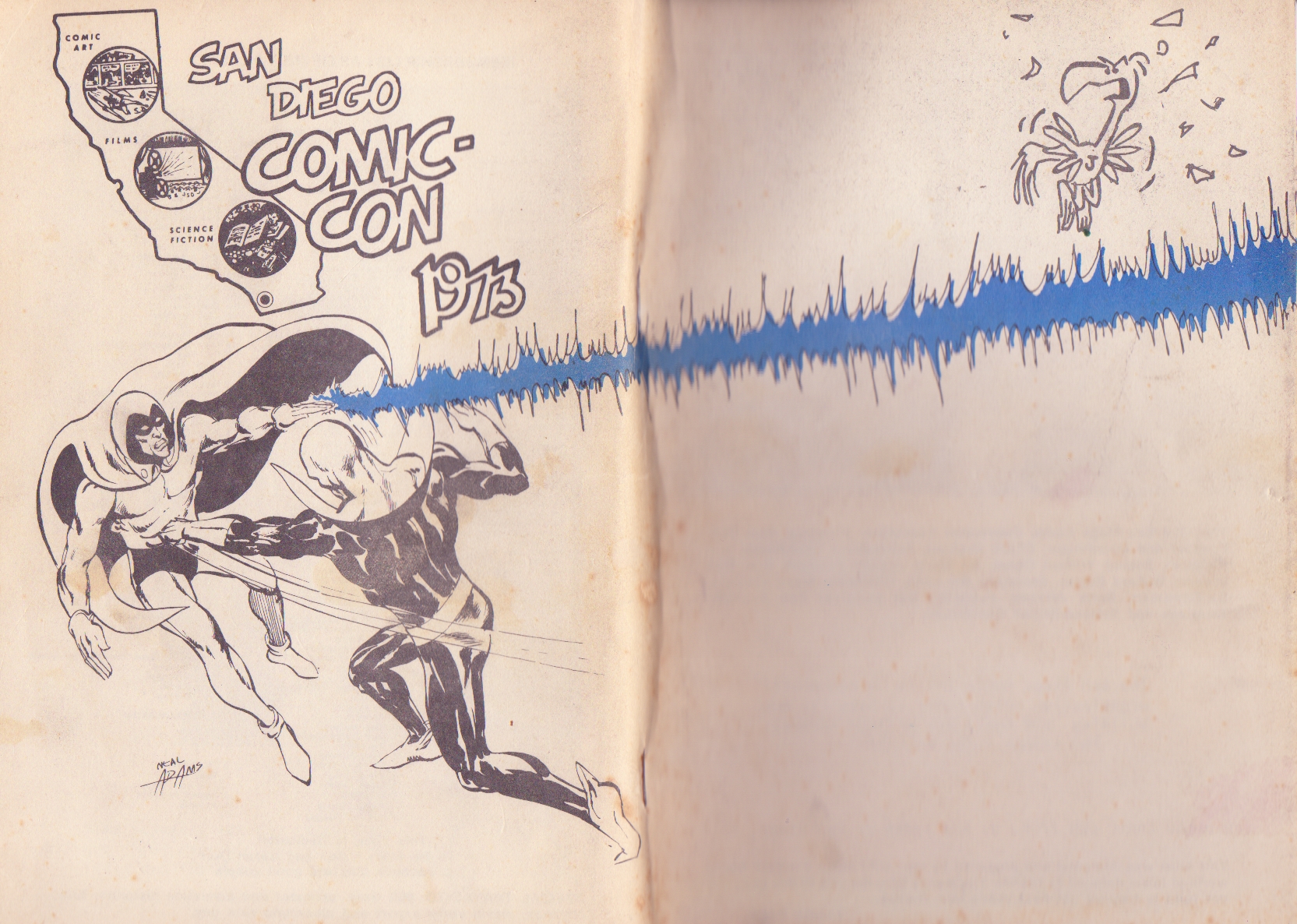 9. In 1995 the name officially changed to Comic-Con International: San Diego (CCI), but yes, we still all just call it SDCC.
10. The convention moved to the San Diego Convention Center in 1991, its fifth and present location. Previous  locations for the convention included the US Grant Hotel, Muir College, El Cortez Hotel, the Sheraton Hotel on Harbor Island, and Golden Hall.
11. The Eisner Spirit of Retailing Awards started in 1993. That year the award was shared between 3 different stores. A total of 37 Spirit Awards have been given out.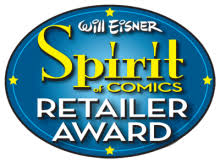 12. Meant to recognize those who have contributed the worlds of comics, science fiction/fantasy, film, television, animation, and fandom, the Inkpot Award has been given to over 720 individuals. (Source: San Diego Comic-Con)
13. The latest design of the Inkpot award was created by artist Rick Geary.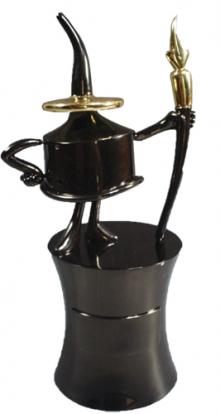 14. The Eisner Awards, often called the "Oscars" of comics, have been given out since 1988 and are named after creator Will Eisner. This year's awards will be given out in 31 categories with nominees representing over 170 print and online titles and more than 50 publishers.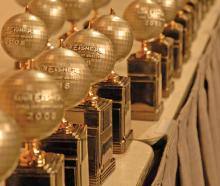 15. The first souvenir program cover in 1970 was by Jack Kirby. 2009 was the first year the souvenir book was published in full color.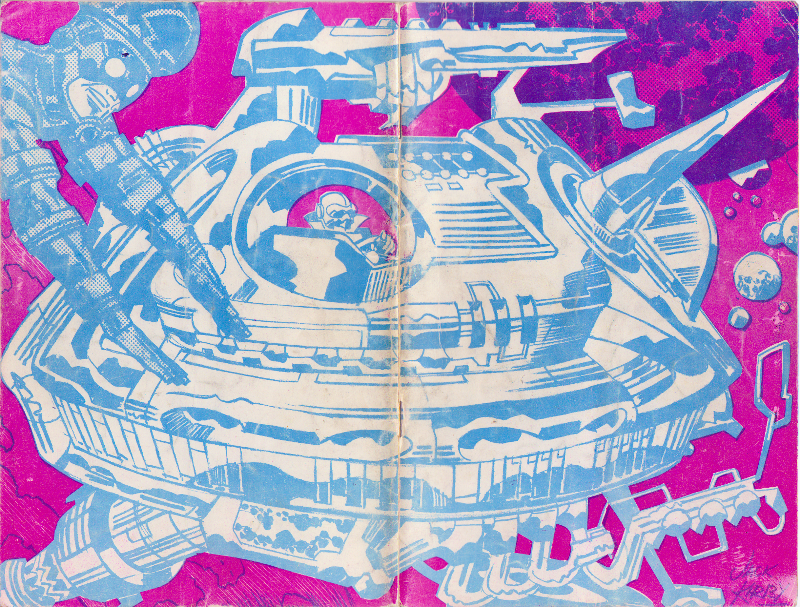 16. Showcasing the highest caliber of cosplay and costuming, The Masquerade debuted in 1974, making 2019 the 45th anniversary of this event.
17. By 1971, the convention had moved to a Friday – Sunday schedule.
18. After the 1979 convention, there was a theft of the con's receipts, leading some to worry that there would not be a 1980 convention. Donations of cash and art that was auctioned off allowed the convention to continue.
19. The convention has almost always taken place in the month of July or August, although it was moved to June to accommodate the 1984 Los Angeles Summer Olympics. In 1975 another "mini-con" event was hosted in November.
20. The first Star Wars panel was in 1976, and apparently, was less than well attended.
Roy Thomas and Howard Chakin tell a less than packed audience about a film called Star Wars at @Comic_Con in 1976. #ThrowbackThursday #SDCC pic.twitter.com/XIrJgaAfrL

— Star Wars (@starwars) July 20, 2017
21. Only twice has the convention included the July 4th holiday, in 1991 and 1996.
22. This years vintage logo is a throwback to the 1980 logo.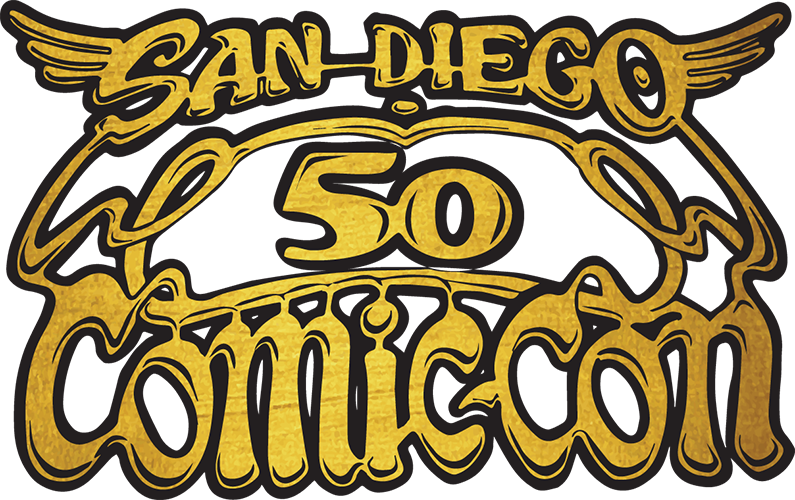 23. The San Diego CC toucan mascot was originally designed by artist Rick Geary in the early 80s.
24. The Toucan logo was used until 1995, when it was replaced with the Eye Logo.
25. The Eye Logo was designed by Richard Bruning.