San Diego is definitely not lacking in terms of restaurants to grab a bite to eat at – but during San Diego Comic-Co, often, you just want a quick snack to hold you over throughout the day. And the San Diego Convention Center is here to help, with some awesome offerings that have some fun with the theme.
For the fifth year in a row, the San Diego Convention Center will be offering comic-themed chocolate bars, available at the Convention Center Con-Fections concession stand located just outside of Ballroom 20 for $5 each. This year's options are:
Stranger S'mores – Milk Chocolate, Crispy Waffles & Maple Syrup Marshmallows
Battle Bar – Dark Chocolate & Raspberry Crisps
Dragon Smoke – Smoked Dark Chocolate & Chipotle Dust
50/30 Bar – Sprinkles, Birthday Cake & White Chocolate.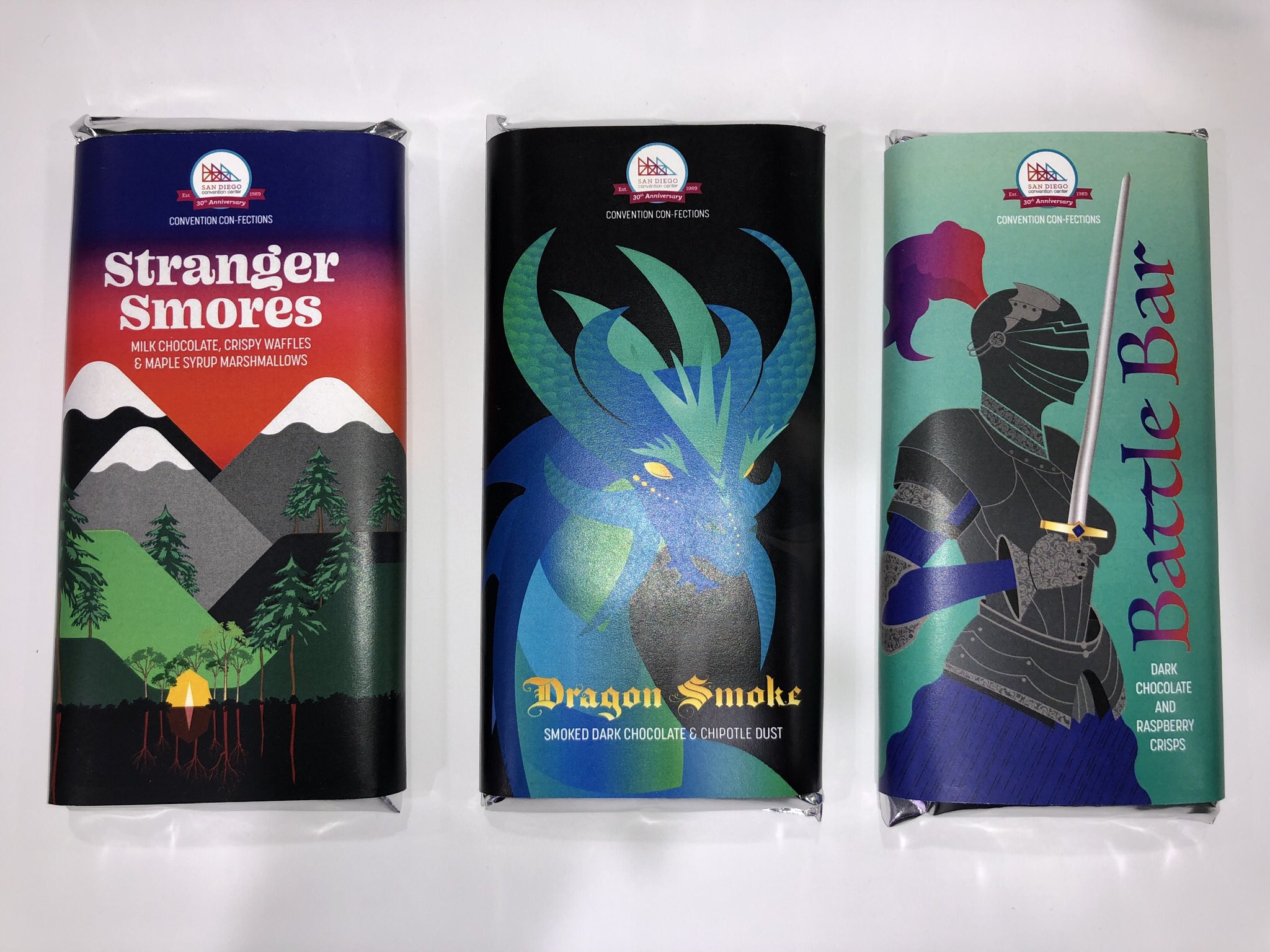 The team will be creating around 3,800 chocolate bars for Comic-Con attendees. And, each day of the convention, one bar will contain a Golden Tickets inside, good for the greatest thing a Comic-Con attendee could ever hope for: a $100 gift card to Starbucks.