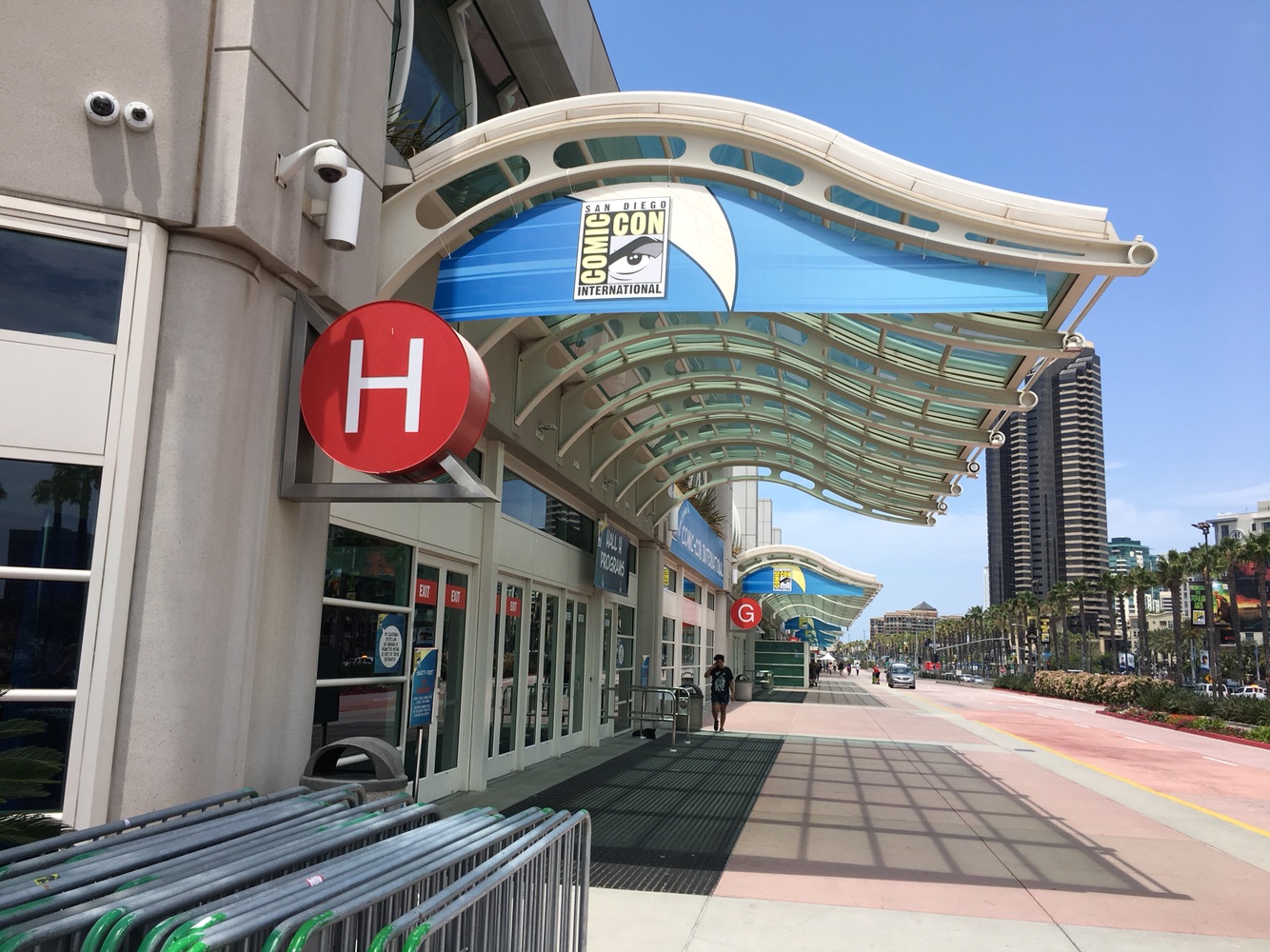 It's now June, and that means that we can officially state that San Diego Comic-Con is next month. Are you prepared? Well, alright, no one is probably ever completely prepared, but your best option for ensuring you make the most of the behemoth that is Comic-Con is keeping up with the important news. But don't worry! We've got you covered.
Here's what you can expect over the next month:
More Panel Confirmations
Traditionally, this schedule is released exactly two weeks before the convention, which should mean that we won't get a peek at the full, official schedule until July 4-7 — but with panel confirmation e-mails going out about two weeks ago, we should start hearing more from a lot of companies about just what they'll be bringing to the con.
With that said though, the panel confirmations have already slowly started to trickle in, and we're bound to know plenty of movie, TV, and other panels long before July. We've already taken a guess at which movies, broadcast TV shows, cable and streaming TV shows, and family network TV shows which we'll be seeing.
Our continually updated list of Announced Panels will be going up in June as well, to track all the panel announcements for you in one easy location.
Exclusive Announcements & Presales
June will be a big month in the world of exclusives for most of the major companies. We already have details on some exclusives from fan favorites like Mattel and NECA, with online pre-sales set for both for later though this month — though there's still plenty more to be announced before the convention. Hasbro has been unusually quiet so far, but we fully expect their announcements to start rolling in any day now.
Of the rest of the toy companies, Factory Entertainment kicked off their announcements on May 6 with plenty more still to come. Kidrobot's online pre-sales have already come and gone, though you can still pick-up at the booth during the show. Dragon Ball fans are already salivating over the start of Tamashii Nation's 2019 exclusives. We've also got the start of reveals from Entertainment Earth, Monogram, and so much more. But there's plenty more to come from Hallmark, Bandai, Gentle Giant, Super7, Dark Horse, BBC America, BOOM!, IDW, Cryptozoic, official CCI mech, and so many others. Plus, last year the Exclusives Portal officially opened on June 27 — so you may be able to start signing up for everything your heart desires before the month is even up.
Parking
Hundreds of attendees already have their parking for San Diego Comic-Con secured, but if you weren't so lucky in this year's parking lottery, then parking will open back up to the general public on June 20 at 10AM PT. Currently, only the Convention Center and Hilton Bayfront lots are full — so there should be plenty of options left over for everyone else, even if they're a bit further out.
Offsite Announcements
Expect this to be a big, big month for San Diego Comic-Con offsite announcements. There's this year's Conan appearance, the return of the Interactive Zone at Petco Park, and more offsites that we probably know nothing about. And while not officially offsites, we can't wait to see this year's MTS trolley wraps, which should start going up very soon.
You can always find a list of offsites on our event calendar.
More SDConCast
Although the new season of the SDConCast is already in full swing, we have an exciting schedule of upcoming guests to talk movies, TV, comics, and much more all month. In addition, each week we'll continue to keep you up to date on all the latest news, to help ensure you're as prepared as possible for July.
Is there anything in particular you would like us to cover or want to know more about for SDCC? Let us know in the comments, drop us a line or tweet us at @SD_Comic_Con.