What do Swarovski crystals and Hello Kitty have in common? What will Alex Ross' booth look like at Comic-Con? How little sleep am I getting tonight? Find the answers to at least some of these questions in this edition of Under the Tents.
Here's a look at the news you might have missed:
One of our new favorite artists, Henry Liao, showed off his original plush toy Rockusagi. It's available in limited quantities at Artists Alley FF-17. Liao will also have prints of Mei from My Neighbor Totoro cosplaying as characters from other Hayao Miyazaki masterpieces.
https://www.instagram.com/p/BzxKa-Ppchu/
https://www.instagram.com/p/Bz2F63DJoFE/
Are you dreaming of San Diego Comic-Con? Lorelay Bove is dreaming of tikis instead in this adorable piece heading to Booth #2015.
https://www.instagram.com/p/Bz10kzTBOMG/
Illustrator Cathleen Abalos' Headless Horseman enamel pin will be making its debut next week at the Cool Cat Blue Booth #1330.
https://www.instagram.com/p/Bz1yuUYAwi1/
Midnight Dogs will also be debuting a new enamel pin set at Comic-Con, in the form of this Spider-Man Noir set. Noir Spidey measures 2″, while the Rubik's Cube comes in at just .5″. Pick them up at Table D-04.
https://www.instagram.com/p/Bz1yHNgAPEk/
Vinyl Pulse has the details on a new Munky King release, the Superstar Destroyer Black. It's limited to just 100 pieces, and will retail for $185 at Booth #2649.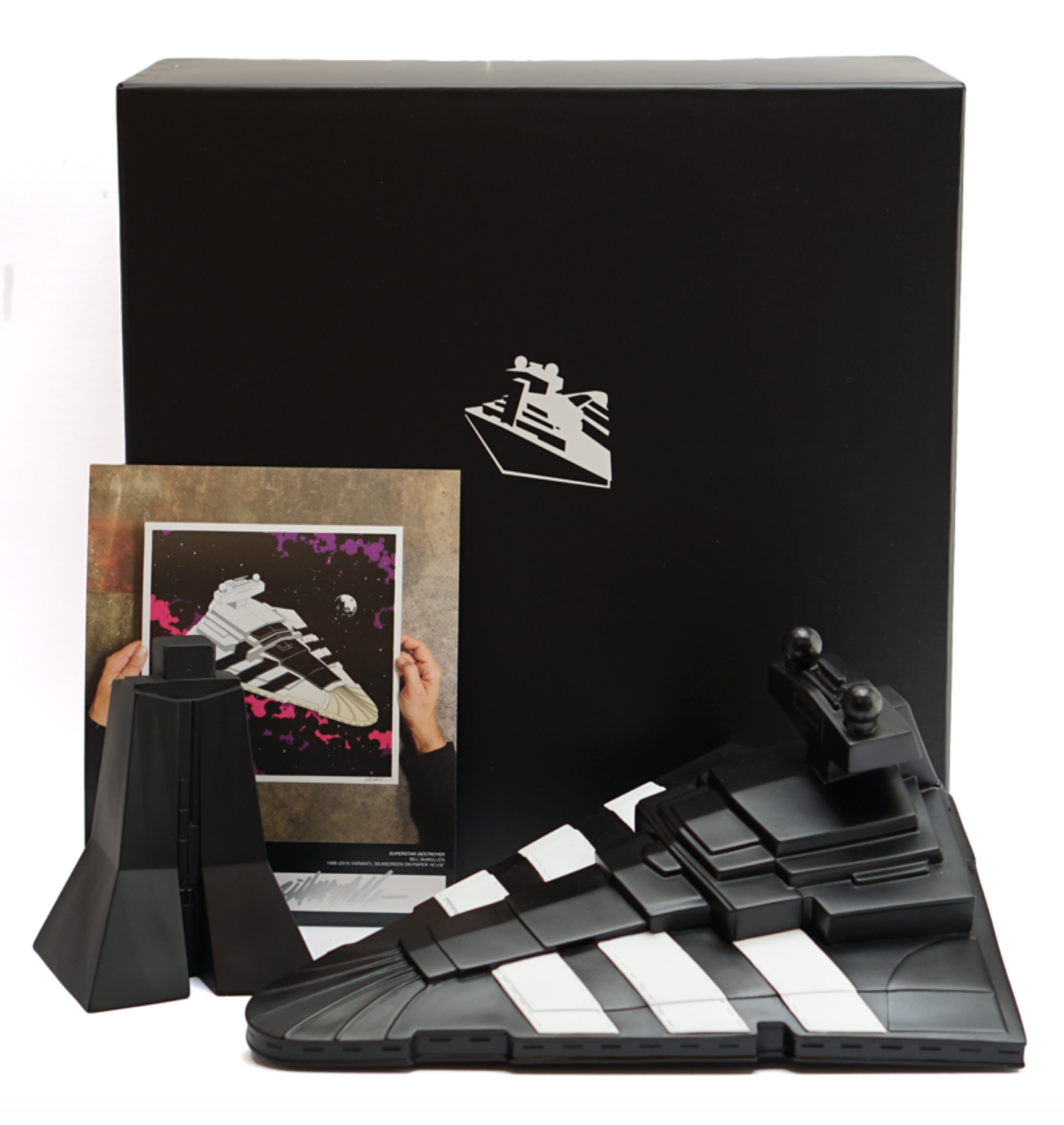 Vinyl Pulse also has the lowdown on 3DRetro's SDCC exclusive Shi Shi sofubi from Bigshot Toyworks, which is limited to 50 pieces and will retail for $45 and Booth #2459.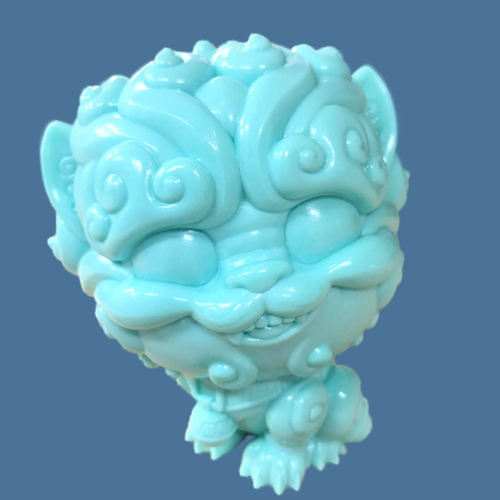 Hello Kitty has never looked more glam than in this Hello Kitty x Quiccs collaboration, which features a Crystal Green Camouflage Hello Kitty embellished with 1,940 Swarovski crystals. It's a limited edition of just 32 pieces worldwide, with only FOUR available at Comic-Con — so hurry to Booth #5601 to pick up yours.
https://www.instagram.com/p/Bz09FbgHGiN/
If you weren't able to secure a signing through the Online Exclusives Portal with Mitch Gerads, all hope is not lost! The Eisner Award-winning artist will also be signing with Comic Sketch Art.
Hey #SDCC attendees, if you weren't able to nab a ticket for @TomKingTK and I'd DC signings, we also will have plenty of signing times at our @ComicSketchArt table! I'll let you know when we have a schedule put together! @Comic_Con #SDCC19

— Mitch Gerads (@MitchGerads) July 12, 2019
Heading to @Marissa_Meyer's ticketed signing at #SDCC?!?! If you are in Universe of Marissa Meyer cosplay, you could get a VERY special prize!

(While supplies last.) pic.twitter.com/P1q8cdbs3n

— Fierce Reads (@FierceReads) July 12, 2019
Want a sneak peek at the Alex Ross Art booth ahead of next week? Well, here you go:
https://www.instagram.com/p/Bz3N_3blOJU/
Artist Diana Leto showed off an original Sleeping Beauty watercolor she'll have with her at Comic-Con. Don't sleep on this, it's one of a kind.
https://www.instagram.com/p/Bz3VNFmhox9/
Anything we missed? Anyone you're really excited to see? Let us know in the comments, drop us a line, or tweet us at @SD_Comic_Con.