[UPDATE November 22]
Monkey Minion isn't done blasting the convention center doors off with the force of this year's Comic-Con exclusives, as they have one more offering for attendees. You can pick up this Comic-Con Special Edition exclusive 4″x6″ postcard for just $5 each, which melds many of the things we love — space, the San Diego Convention Center, and Thanksiving.
Don't wait to swing by Artists Alley AA-30 to get yours, as it's limited to just 100 pieces.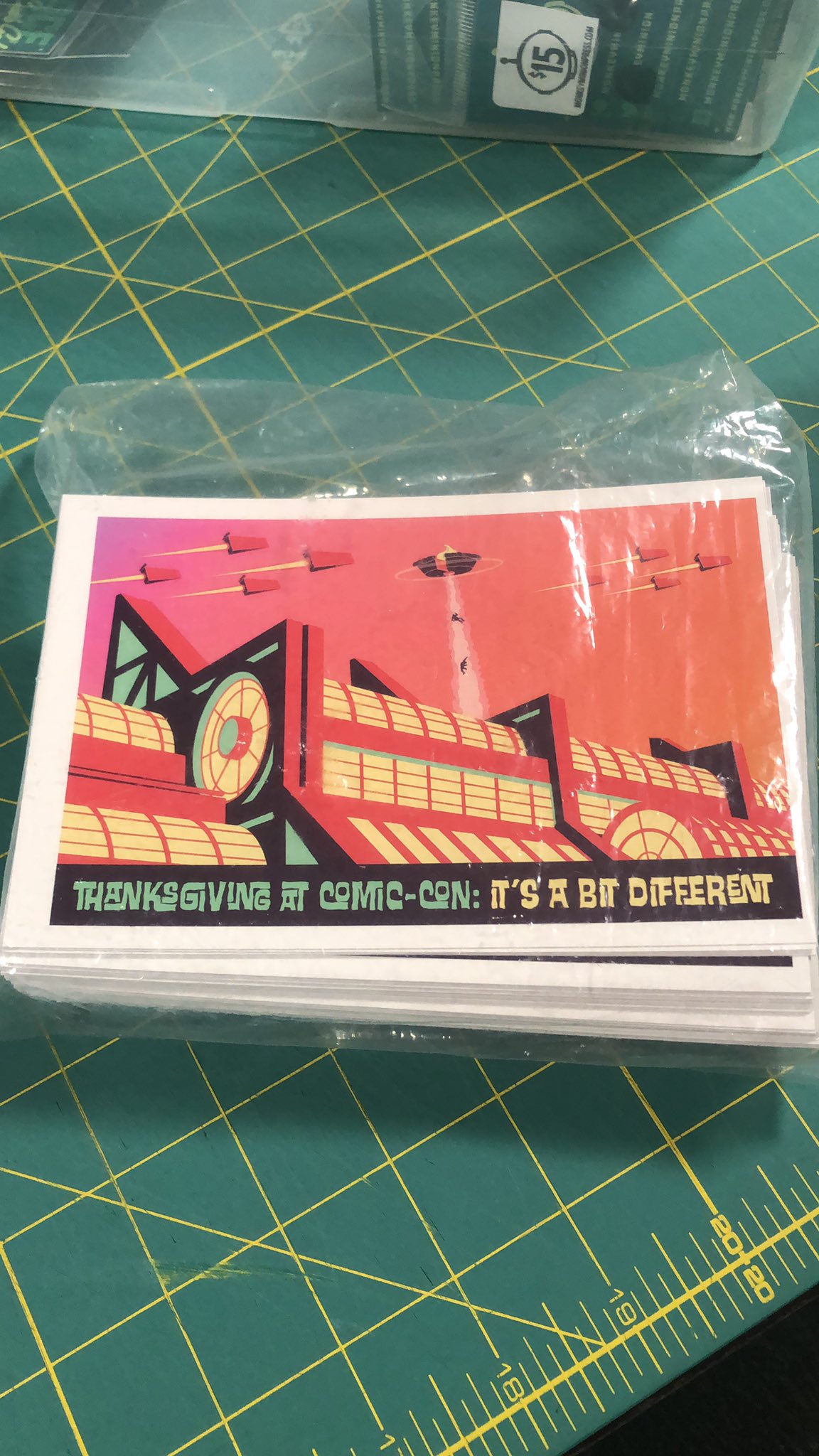 [PREVIOUS]
San Diego! Run for your lives! To Comic-Con Special Edition this November!
If you're waiting for Godzilla to rise from the San Diego Bay and wreak havoc on the convention center, you're going to have to wait a bit longer. There's something else coming to San Diego this November that will gobble us all alive.
The brilliant husband/wife duo at Monkey Minion Press are invading CCSE with their latest exclusive, RoboTurkey. These 8″ x 8″ giclee prints on 100% cotton rag paper are limited to only 50 copies, so hurry to Artists' Alley to get yours. At $25 each, we feel you'll get your just desserts… and they'll be delicious.