Now that the stress and anxiety of Hotelpocalypse is behind us (and we certainly need something to help pass the time until results come in) let's take a look at some of the fun and frivolity you'll be able to enjoy, no matter your hotel placement. We've got lots of confirmations of attending, some upcoming commissions, and promises of cool exclusives.
Let's take a look at the news you might have missed.
We all get a little run down during the long days and nights of Comic-Con, luckily, the San Diego Convention Center and their on-staff culinary department have the cure: CHOCOLATE BARS. One of the BEST traditions will be back for 2022, the chocolate bars. We don't know what kind we'll get this year, but check out this yummy tease the San Diego Convention Center posted on Twitter.
We've got something exciting and delicious in the works for fans of @Comic_Con and chocolate. What will our flavors be this year? Take your best guess in the comments but for now… it's a secret. 🤫 so stay tuned! #comiccon #chocolate #sandiegocomiccon pic.twitter.com/4ovyrTiMjZ

— San Diego Convention Center (@SDConventionCtr) April 19, 2022
Comic creator Daniel Warren Johnson has quite the convention line-up planned for 2022 but guess what… SDCC is included. The first issue of Johnson's new series, Do A Powerbomb, will be coming out in June, what great timing.
ACME comics signing in Greensboro NC for the release of the new book, Heroes, SDCC, C2E2, ECCC, NYCC, and maybe one more in the fall, we shall see!

— Daniel Warren Johnson (@danielwarrenart) April 20, 2022
[UPDATE] Giant Robot has updated their calendar to indicate they will not be attending. The great big events calendar

on the Giant Robot Store has been updated to include July and we are happy to see that San Diego Comic-Con is blocked off. It's always a treat to see what Giant Robot brings with them.
It's no secret that some of the most coveted exclusives during the online events of the past few years was the "I Miss SDCC" and the "I Still Miss SDCC" enamel pins from Yesterdays. We have our fingers crossed that Yesterdays will follow those up with something that will express our excitement at returning to an in-person event this July (and there's even a hint that they have something in the works). One thing is for sure though: they are going to be LIT.
It's a bit early to say, but our SDCC drops for July are going to be 🔥🔥🔥👀

— Yesterdays (@yesterdaysco) April 22, 2022
Essential Sequential handles the original art for some of the best artists in the comic business and they frequently bring guests to their appearance. So far they have two artists on their roster for SDCC, Dan Panosian and Maika Sozo. 
Like many of us, comic creator Jimmy Palmiotti is making travel plans. This tweet lets us know that Jimmy will be in San Diego for SDCC.
Booked my flights to SDCC. Southwest was the best deal. @SouthwestAir

— Jimmy Palmiotti (@jpalmiotti) April 22, 2022
And in the responses to Jimmy's announcement, we also learn that artist Kevin Maguire is also making the trip.
See you there!

— Kevin Maguire (@maguirekevin) April 22, 2022
The Jack Kirby Museum and Research Center, which promotes and encourages the study, understanding, preservation, and appreciation of the work of Jack Kirby, will be attending San Diego Comic-Con. They will be scanning original Kirby art to add to their archives.
Decided to make a whole new batch of button bags for #SDCC. That means you can get a bag of 5 buttons for only $3 instead of $1 each. This round includes a pin-up bag and a few cute girls or animal designs. When they're gone they're gone. I will not be making new buttons.

— Mary Bellamy Artist for Punkdroid.EU (@Zorilita) April 20, 2022
I will have this book of sketchcards with me this year at #sdcc https://t.co/2RcBfBfb47

— Mary Bellamy Artist for Punkdroid.EU (@Zorilita) April 21, 2022
He was born Robert James Luedke, but convention attendees might know him better as "Bob the Artist." No matter what you call him, you'll be able to see all his awesome prints at San Diego Comic-Con, according to his appearance schedule.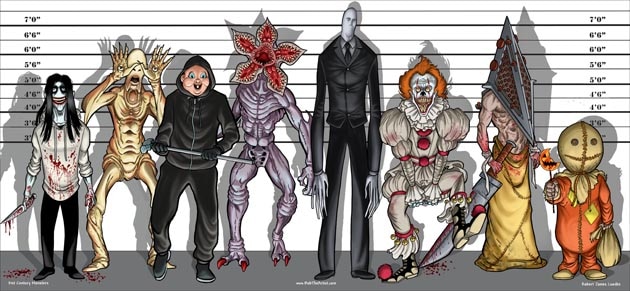 Of course Patrick Ballesteros has a little something up his sleeve. These two "work in progress" Twitter posts show snippets of forthcoming pieces from Harry Potter and Turning Red. We look forward to seeing these finished pieces.
Making a little magic today 😊.#sdcc pic.twitter.com/ujM3y6ypz6

— Patrick Ballesteros SDCC DD-08 (@PatrickBallest) April 20, 2022
On todays drawing board 😊#sdcc #exclusive pic.twitter.com/ZF6lujoPOW

— Patrick Ballesteros SDCC DD-08 (@PatrickBallest) April 21, 2022
Publisher of limited edition video game packages, merchandise and soundtracks, Limited Run Games, will be bringing their team to San Diego Comic-Con in 2022. Several folks on our team are big fans of Limited Run so we'll be watching like hawks for any information about exclusives!
City of Secrets and City of Illusions author and illustrator, Victoria Ying recently responded to a fan on Twitter about her plans, which include a spot in Small Press and some commissions. We'll have that commission info in our dedicated post as soon as it's announced!
I will!! I have a table in the small press alley!

— Victoria Ying HUNGRY GHOST April 25 (@victoriaying) April 25, 2022
If you're hoping to pick up some original art during Comic-Con 2022, you'll have no shortage of places to shop. We have seen confirmations of attending by several premiere art dealers including:
If your tastes runs more towards the rare comics market, you're also in luck. The following dealers have all added SDCC to their schedules:
And lastly today, in the "good news/bad news" department, author of Draw-a-Saurus

and Disney artist James Silvani

will be at San Diego Comic-Con

and will be offering commissions,

BUT

it will be your only chance to see him at a convention this year. Be sure to bookmark our

List of Open Commissions

for when we add his details.
For those attending SDCC and planning on getting a commission from me…
There is a very good chance I won't be doing any artwork during the con. If you want to get an original piece you can order it before hand and pick it up at my booth. Orders open around June 1st. pic.twitter.com/fdJF3xgK0R

— James Silvani (@SilvaniArt) April 25, 2022
Anything we missed? Let us know in the comments, drop us a line, or tweet us at @SD_Comic_Con.
If you missed our previous Under the Tents 2022 posts, you can find them HERE.