Whether you've spent the weekend partying in a galaxy far, far away or playing Kate Bush on repeat — take a break to catch up on all the latest San Diego Comic-Con 2022 news. We've got film screenings, sketchbooks that definitely won't drain your energy, art teases, and much more.
Here's a look at what you might have missed:
Don't sing if you want to live long, they have no use for your song, you're dead, you're dead, you're dead, you're dead and outta this world… But you can sing loud for this awesome What We Do In The Shadows sketchbook coming from artist Steve Bryant for SDCC this year. In the 20-page book, Bryant will pair quotes from the series with sketches he's done of the characters. Even Colin Robinson would approve.
Similar to the "Swansonisms" quote book I had last time I did SDCC and C2E2, I'm putting together "What We Say in the Shadows," a 20-page book of quotes and sketches for this year's summer cons. I'll post more pics as we get closer to SDCC. pic.twitter.com/upP9U3BmUl

— Steve Bryant writes and draws comics (@SteveBryantArt) May 27, 2022
Edwin Salas is bringing the Wampa Punk to San Diego Comic-Con. The visual artist has been busy working on a new exclusive bootleg for DKE, which will be limited to just 10 pieces.
 

 

View this post on Instagram

 
 

 

View this post on Instagram

 
Did you pick up your Geeki Tikis exclusives at Star Wars Celebration this weekend? If not, according to an e-mail blast, "select items will be available at San Diego Comic-Con and/or ONLINE at a later date" — with more details to come.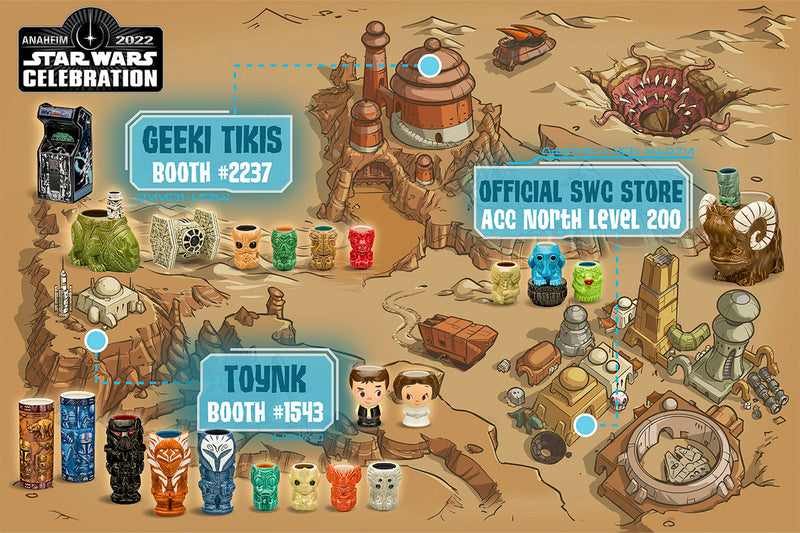 Artist Jin Yung Kim, also known as JYK All Day, showed off a Moon Knight original sketch. You can pick it up at Artists Alley BB-24 — unless an Egyptian God beats you to it.
This was fun to make, from the sketch to video! I'll have this and other new sketches available at #SDCC table BB-24. @SD_Comic_Con #MoonKnight pic.twitter.com/JUjXUjf03F

— JYK All Day (@JYK_AllDay) May 26, 2022
No big surprise, but Mo Shafeek, Record Label Manager at Mondo, confirmed that the company will be back to exhibit at San Diego Comic-Con again this summer. We can't wait to see this year's line-up of posters, vinyl, and more.
 

 

View this post on Instagram

 
Writer Darlene Horn showed off a work-in-progress of husband Paul Horn's 88 Hours — and hinted that attendees may be getting the final product at Comic-Con this summer.
Looking forward to San Diego Comic Con this year so Paul can finally finish 88 Hours. This panel shows friends who jumped to the rescue the early next day to help put up lost posters around the neighborhood so we wouldn't spread our scent. pic.twitter.com/3TH8FWXZrV

— Darlene (@DarleneEats) May 29, 2022
The documentary American Outlaws, about the duo behind Spike and Mike's Festival of Animation, will be shown at SDCC this year on Thursday, July 21. La Jolla Light spoke with producer and director Kat Alioshin about the film, who said she is "thrilled" the film will be screened at SDCC "for the audience it was intended for".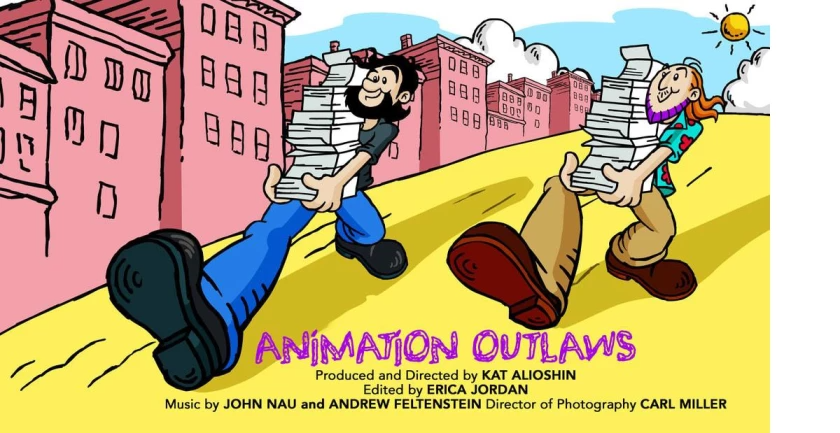 Inki Drop, maker of adorable plush, pins, and more, can only be found at ONE convention in California this year. Luckily for us, that convention is San Diego Comic-Con.
The only California convention I will be attending from here on out is San Diego Comic-Con 💕 https://t.co/QxbXxverPY

— shelly @ Dokomi (@inki_drop) May 29, 2022
Following a pre-order for Comic-Con@Home 2021, Zombie Sailor Toys revealed a closer look at the production of their Jeff Jarrett orange card exclusive figure — and teased they'll have more SDCC exclusives this year.
Here's the production Heels and Faces @RealJeffJarrett orange card series figure that you will receive!

He's currently in the final stages of production and will go out to you hopefully before this years SDCC exclusive(s) 👀

Ain't I great pic.twitter.com/Vk7M2ap5Oh

— Zombie Sailor (@TheZombieSailor) May 26, 2022
Looking for artist Robert McKeone, aka Bob! Draws Stuff? Well, then you'll want to head to Artists Alley DD-14.
 

 

View this post on Instagram

 
Artist Scott Hattox has been busy working on new things for SDCC — and we can't wait to see.
 

 

View this post on Instagram

 
Anything we missed? Let us know in the comments, drop us a line, or tweet us at @SD_Comic_Con.
If you missed our previous Under the Tents 2022 posts, you can find them HERE.