Every week from now until San Diego Comic-Con, we're celebrating you: our readers! So let's meet this week's Attendee of the Week: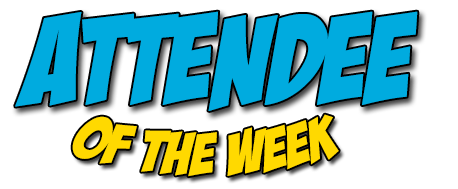 Daniel Graham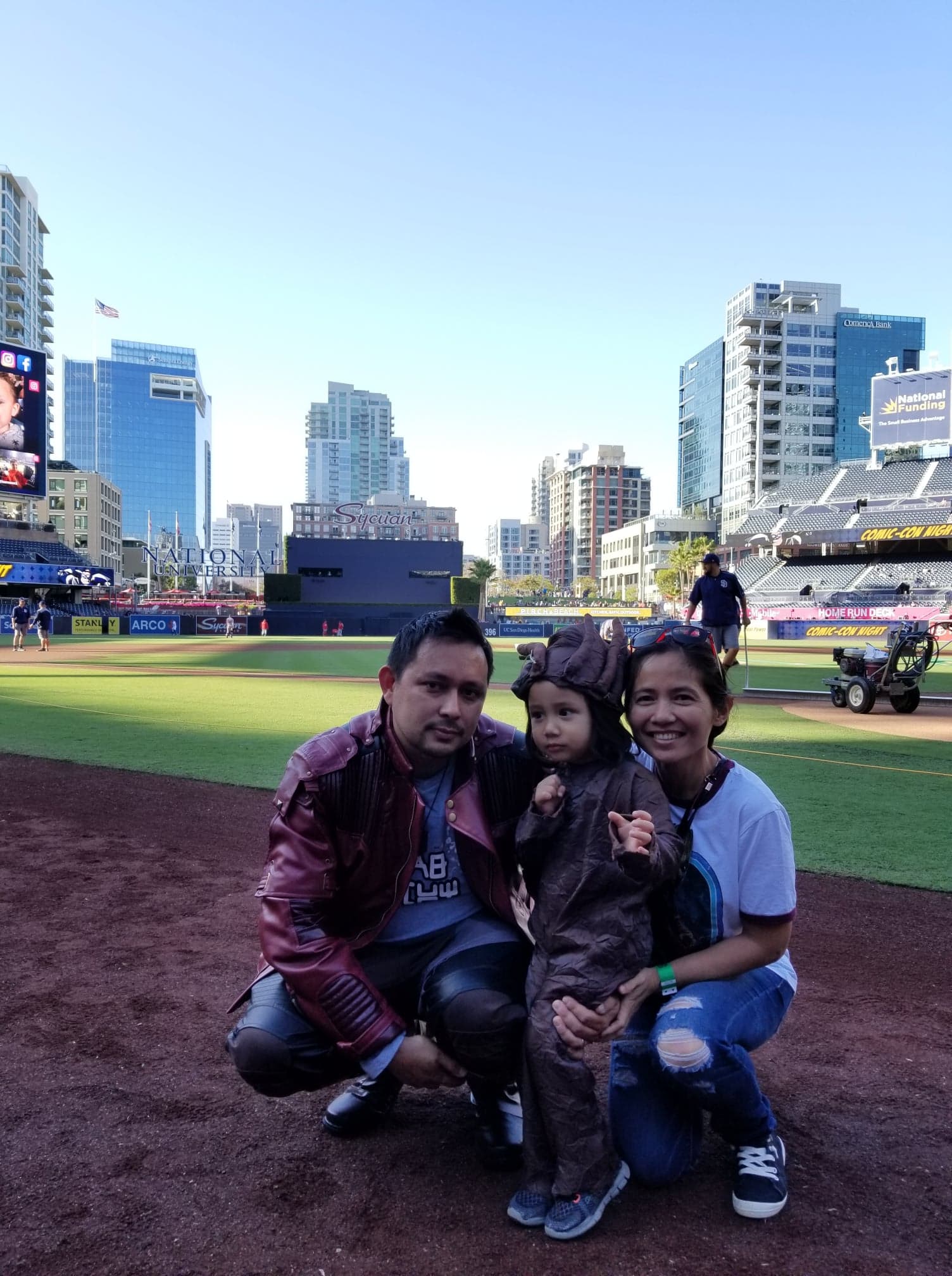 Where are you traveling from? 
I am a local to San Diego.
How many years have you been attending?
I believe it was 1990 or 1991 when my father first took me to SDCC, I've been going every year since.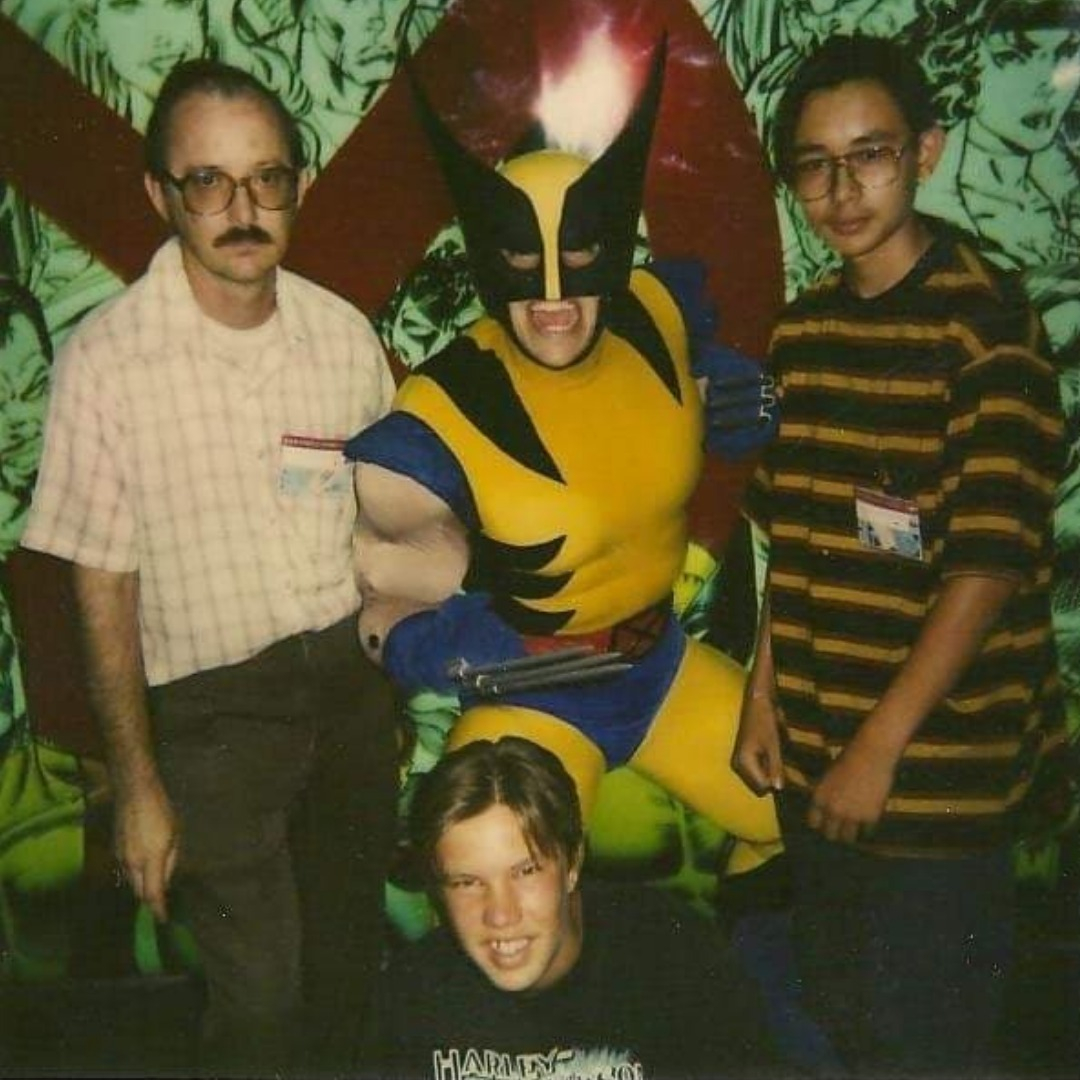 What was your favorite panel and why?
One of my most favorite panels was the NBC screening for the first episode of Heroes. They released an amazing trailer and gave out these Llmited edition comic books to promote the show. After the panel was over, my buddy James overheard the cast talking about doing an interview in one of the other rooms. We  raced over and waited for the cast to finish up. Before long, we got our comics signed by the whole cast!
What is your favorite exhibitor or artist booth and why?
My most favorite booth for me has always been the Marvel booth. With the convention getting bigger and bigger each year, the team at Marvel always finds a way to give their fans the best experience they can.  There have been so many times I've been at their booth and I've seen the staff pick out a SuperFan from the crowd and bring them on stage to meet their favorite MCU actor/actress.
What's your favorite item you've ever taken home from the convention (swag, exclusive, merch, etc.)?
In 2016 my wife got super lucky and won an early time slot for the Funko booth, and I was able to pick up a Funko Haunted Mansion Set (Limited to 1000 Pieces)!
What was your favorite autograph session and why?
All my signed Marvel Poster such as my Black Panther cast signed poster! Chadwick Boseman was an amazing actor. I felt honored to have met him.
Tell us about your most memorable celebrity encounter? 
So San Diego Comic-Con has been a huge part of my life for as long as I can remember.
As a child I was fortunate to have an amazing father who embraced my interests and helped me to dive into the world of comics. It was because of him I first found out about Comic-Con. In 2015 I had the biggest highs and lows of my life. On July 4th I welcomed my son into this world… and at 4 days old he attended his first Comic-Con (for about 60 mins while we picked up our badges.)

On July 20th I lost my father… Needless to say, it was a rough time in my life…
The following year my wife, son, and I made it back to Comic-Con. I told my wife that in memory of my father I wanted to take our son to Comic-Con every year so that I could give him the same amazing memories that I had.

I've always been a big Marvel fan, from reading Wolverine and X-Men comics as a kid to watching my favorite superheroes on screen as an adult. That year, I heard that the full cast of Guardians of the Galaxy was going to be signing at the Marvel booth. So I camped out the night before so that we could be one of the first attendees at the booth. When the doors opened my family and I raced to the booth and got in line… after a short wait it was our turn to pull from the raffle box… my heart was beating like crazy. My wife goes up… And pulled a losing ticket. The staff then let us pull for my son. Another losing ticket… Finally it was my turn… Another losing ticket. I was distraught and started to walk away. The head of the booth saw us and my son dressed up as Baby Groot, then pulled us aside. He told me he could tell we were big fans of the movie then proceeded to hand me a pass to attend the autograph session.

I was speechless … I gave the biggest hug I've probably ever given to another human and told him "thank you!"

When we got to the autograph session we were waiting at the bottom of the stage. I remember seeing the cast come out on stage, see my son, and smiled and waved to him. Near the end of the session, the cast came down and hung out with the crowd. Both Chris Pratt and Zoe Saldaña came over and chatted with my 1 year old son. I was just amazed… he couldn't even talk yet but the 3 of them were chatting and playing like they were best friends. It was such an amazing experience I got to share with my son…. And it was all thanks to the amazing staff at Marvel.
What is (or was) your favorite offsite and why?
Funko Fundays/ I am a avid Funko collector and loving meeting up with my fellow Funko Funatics.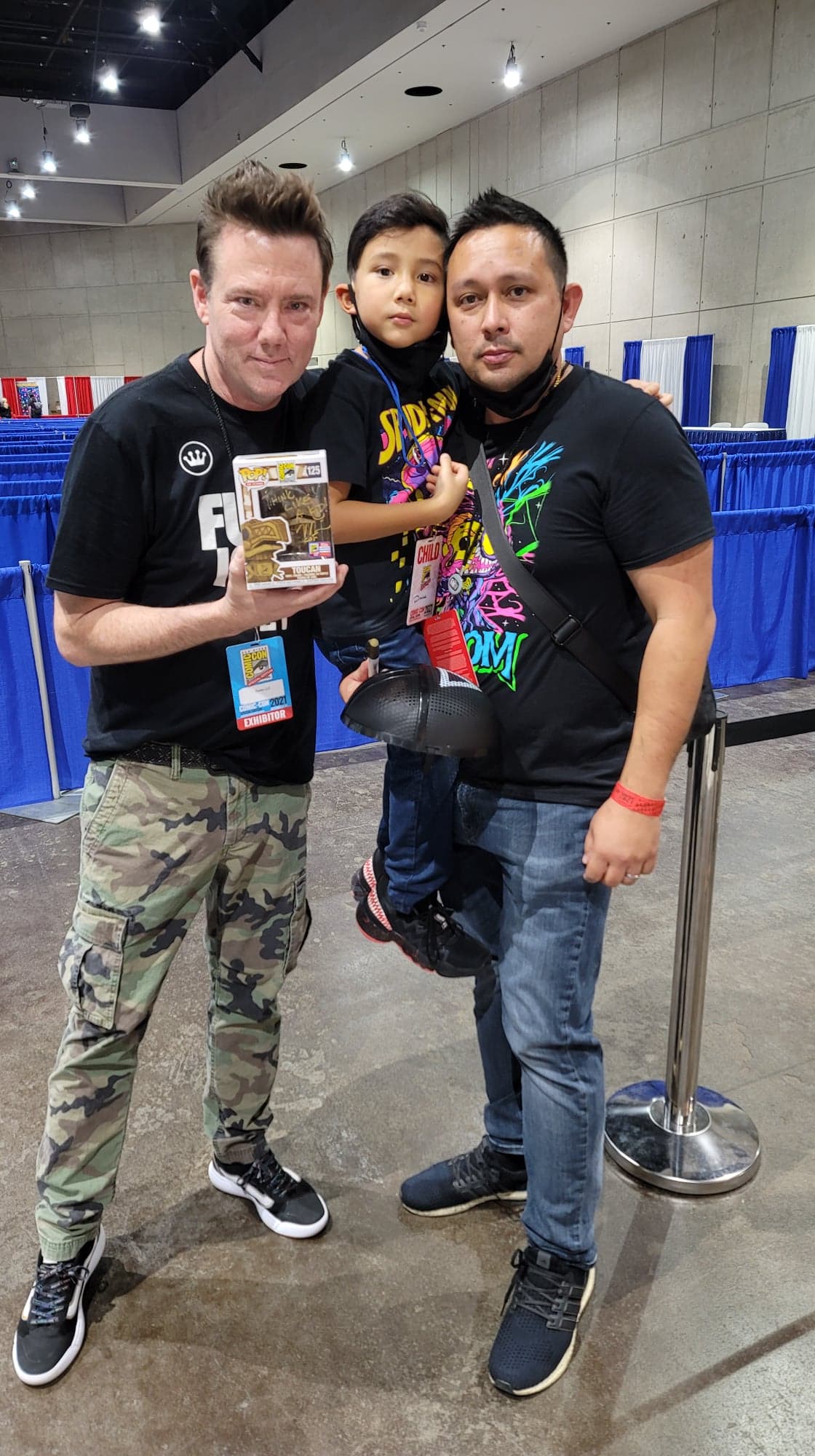 What is your favorite thing about San Diego Comic-Con?
Just the experience and memories. Comic-Con to me is like a High School reunion. I get to meet up with old friends and act like a kid again as we run around the convention trying to find all the new exclusives and try to get into all the autograph signings.
What are you most excited to see/do/experience at the con after three years away?
Excited to see what will be unveiled at the Marvel Panel for phase 5.