San Diego Comic-Con is next week. Yes, we said it; it's really happening. While we wait for that metaphorical pot to boil, we have some amazing SDCC news from folks like Nan Hockin, the Geeky Hooker, Patrick Ballesteros, and a lot more. This edition of Under the Tents is packed with art, exclusives, and other great announcements.
Let's take a look at the news you might have missed:
I forgot I had these! 😂 These are randomly packed on grab bags for $5.00 for SDCC. Each bag contains 6 stickers with matching stickers. I'm trying to get rid of them as I want to do new things! Gotta make space for new art! #sdcc2022 #sdcc #sandiego pic.twitter.com/MD3s2WcFuO

— ArtByNan (@nanhockin) July 11, 2022
 

 

View this post on Instagram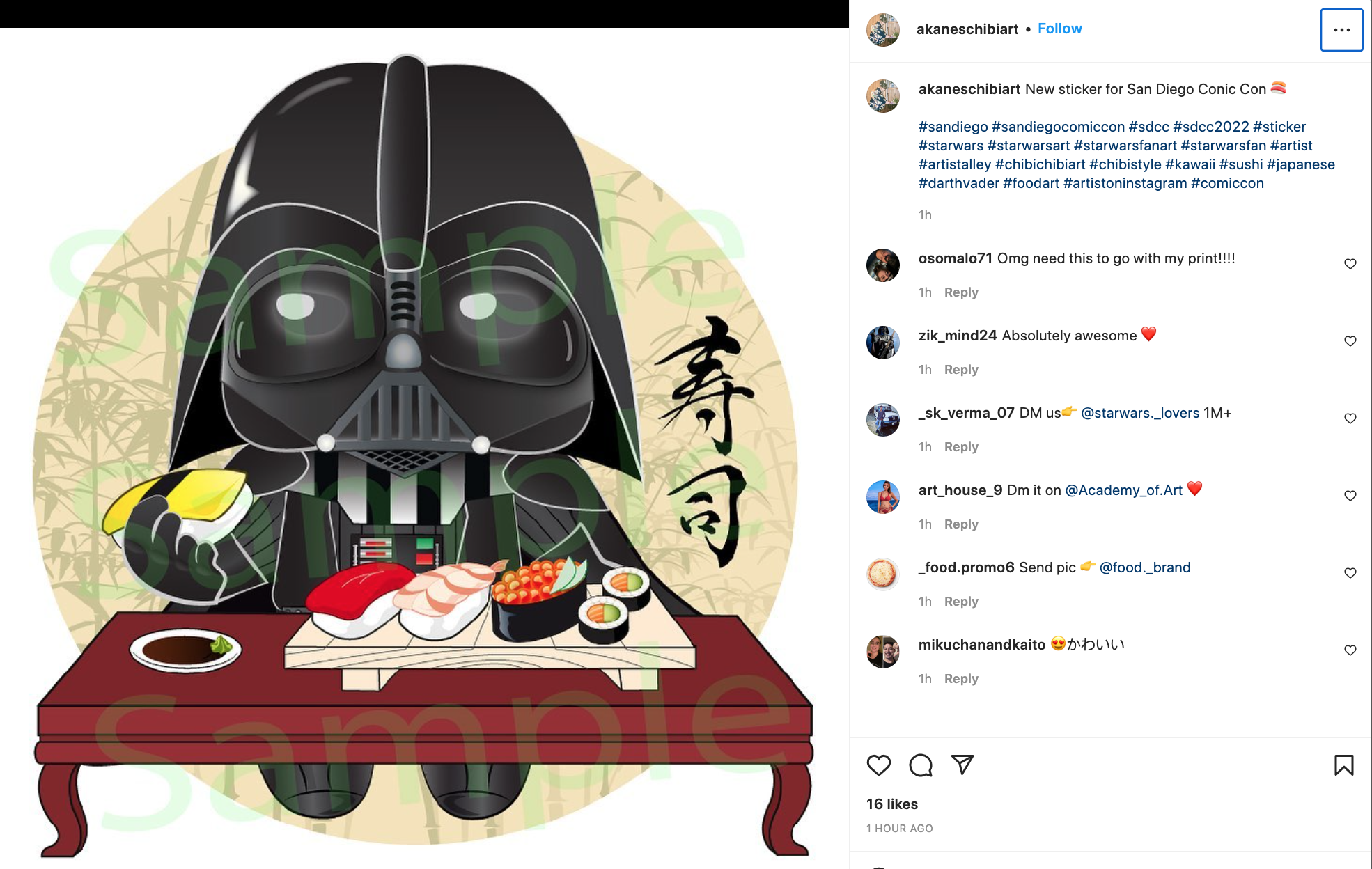 View this post on Instagram

 
 

 

View this post on Instagram

 
 

 

View this post on Instagram

 
 

 

View this post on Instagram

 
 

 

View this post on Instagram

 
New Namjooning tote debuting at #sdcc . I drew him riding his birthday bicycle from Seokjinnie, with a book and his precious bonsai in the basket🥹. Find me in Small Press, table L-07 pic.twitter.com/6oiQ4UeVd4

— Genevieve Santos (@lepetitelefant) July 12, 2022
Here's a sneak peek of what the new Hadrion and Elliot book. I will have it up on my website once I get the shipment in. It will definitely be available down in San Diego for me to sign and sketch in. #tgbart #hadrionandelliot #graphicnovel #fantasy #art #sdcc #sdcc2022 #oc pic.twitter.com/v6GjyEoPxu

— Tony Guaraldi-Brown (@tgbArt) July 12, 2022
Did you know that if you're going to be at #SDCC this year and you're signed up for the ELITE level at @zestworldcomics for @jpalmiotti @AmandaRantsAlot you'll get a special "members only" event with them? Still time to sign up! https://t.co/URwaYctsg2

— At Wicked Con April 22 & 23! (@paperfilms1) July 12, 2022
 

 

View this post on Instagram

 
Going back to the 90s! Bringing iconic comic books from the era paired with original art inspired by the covers by @bingfucious! Find our mystery art boxes at booth 1815! #SD_Comic_Con #SDCC #SDCC2022 #SanDiegoComicCon2022 pic.twitter.com/giSu88N4yD

— DCDcollects (@DCDCollects) July 12, 2022
The Original watercolor painting and prints will be available at San Diego Comic-Con 7/20-24 booth 5550#ThorLoverAndThunder #SDCC2022 pic.twitter.com/5XMlaW4svE

— Nay (Naoko Mullally) (@naybacca) July 12, 2022
Like Batman, I've had a little Man of Steel with me at #SDCC every year since 2011! Find him at Comic-Con and he's yours to keep! Follow me here or on IG (same handle) for clues, detailed blog post on general rules to come! pic.twitter.com/DLeEDlLWvq

— Geeky Hooker (@GeekyHooker) July 12, 2022
Anything we missed? Let us know in the comments, drop us a line, or tweet us at @SD_Comic_Con.
If you missed our previous Under the Tents 2022 posts, you can find them HERE.