NECA are always one of the most popular booths on the show floor for toy collectors, with their always-popular Teenage Mutant Ninja Turtles action figures, and plenty of other both retro and modern offerings.
This year, they'll be back in their usual spot on the show floor at Booth #3545. Stay tuned for more details about a presale for this year's exclusives, which should be "mid-June".
[UPDATE May 23 #2]
Since it's both World Turtle Day and Turtle Tuesday, that means double the Teenage Mutant Ninja Turtles reveals from NECA. Cowabunga! NECA has more in store for you with a new San Diego Comic-Con exclusive for Teenage Mutant Ninja Turtles III, as revealed by Toy Anxiety. Your favorite heroes in a half shell are decked out in their Samurai gear, featuring cloth robes (featuring wire inserts to help with poseability), and accessories, and alternate heads with angry fighting faces.
They'll come packaged in a package reminiscent of a retro VHS tape, and will feature an insert reminiscent of the scroll from the film.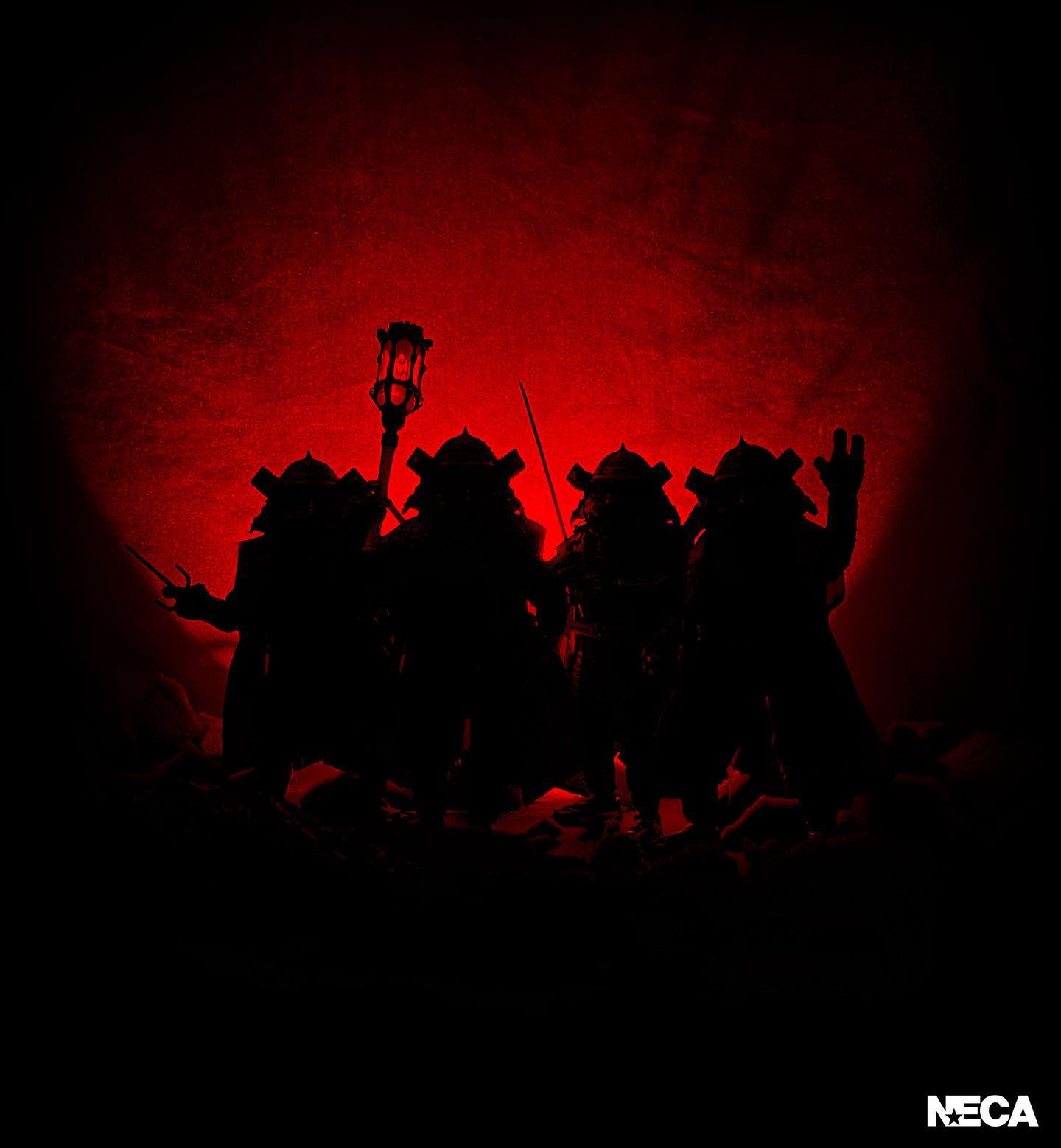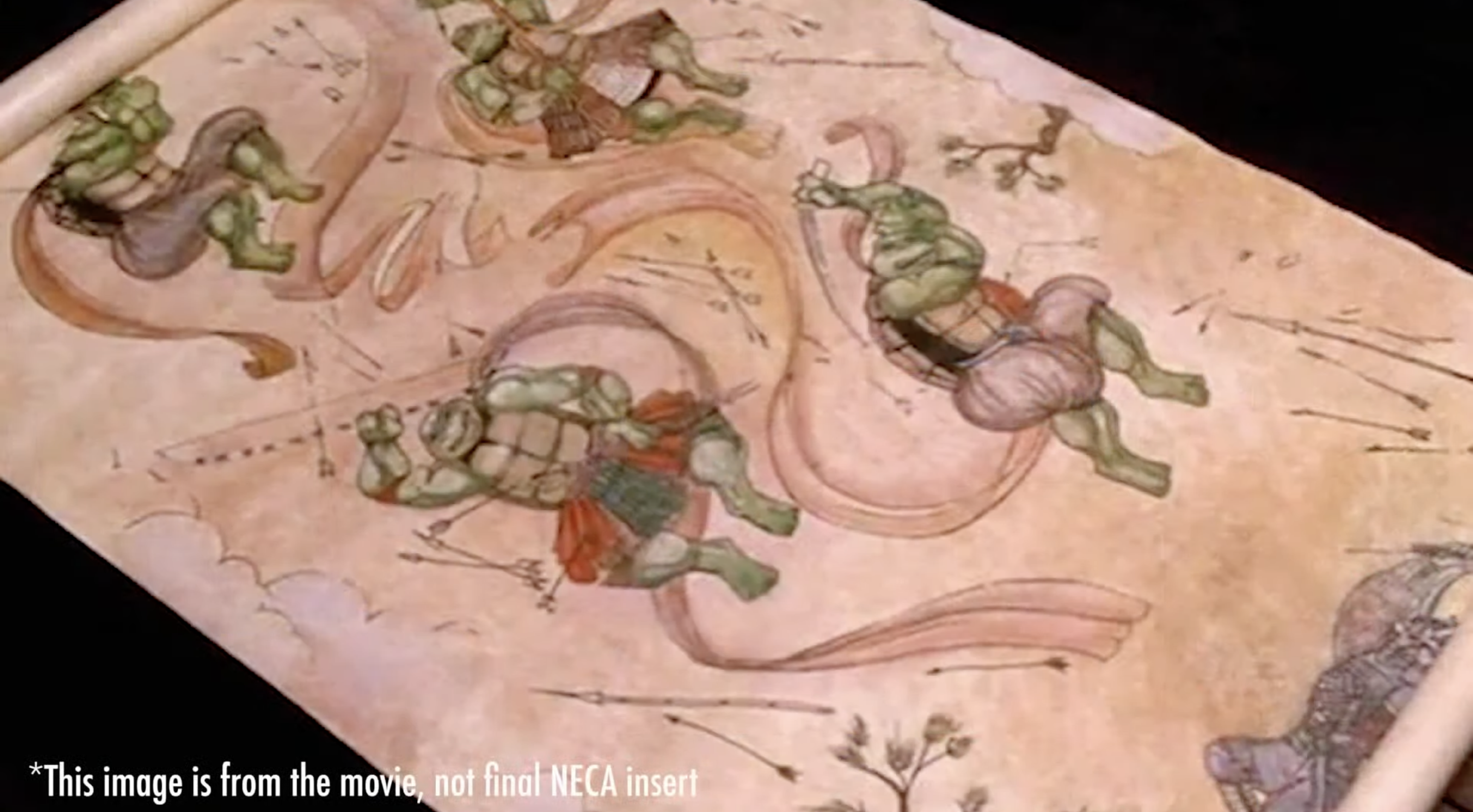 [UPDATE May 23]
You can't have World Turtle Day without some turtles, and that's exactly what NECA's got for you with the reveal of their first San Diego Comic-Con exclusive. As per tradition, they've revealed this year's Teenage Mutant Ninja Turtles convention exclusive set, which will be a Teenage Mutant Ninja Turtles II: The Secret of the Ooze set, packaged in a Roy's Greenwich Village pizza box. The Fwoosh got the exclusive first reveal, and the new set will be all about Keno, who comes with his scooter, ready to serve you up some hot pizza. There are no other details at this time. We'll update once we know more.