May the 3rd be with you doesn't have quite the same ring to it, but we're going to say it anyway. It's May, which means that San Diego Comic-Con news season is here. There are plenty of announcements to be expected this month, and a brand new season of the SDConCast kicks off next Tuesday. Things only get busier from here!
But today, we've got plenty of updates for you on some of our favorite artists, including Martin Hsu, Chris Uminga, Patrick Ballesteros, and Chris Maze — as well as teases from Hasbro, what merch you can find at the Comic-Con Museum, and more.
Here's a look at the news you might have missed:
Artist Chris Uminga is right — the countdown to the con has begun, and we for one can't wait. You can snag this awesome Destro Pencil Sketch from him at Booth #BB-18 in Artists Alley. You can also order your commission from Uminga now as well.
Destro Pencil Sketch for @Comic_Con .The count down to SDCC has begun. #destro #gijoe #80s #SDCC2023 @SD_Comic_Con pic.twitter.com/XxfZPpYdwf

— Chris Uminga (@Uminga720) May 2, 2023
Are you all about that pin life? Artist Mary Bellamy, otherwise known as Zorilita, has some brand new pins celebrating girls who love comics. They're limited to 100 pieces between the three variants, and will be available at #N-04 in Artists Alley.
Some exclusive pins for #sdcc limited to 100 between these designs. @SD_Comic_Con pic.twitter.com/6QFmIxw6Ve

— Zorilita – Mary Bellamy SDCC Small Press N04 (@Zorilita) May 2, 2023
BELIEVE! If you love artist Martin Hsu's Ted Lasso-inspired cat prints from last year, then you better believe he's planning on a whole new iteration. Who do you think on the team would make a purr-fect addition? Be sure to let him know.
Ted Lasso prints are selling again these days. Should I do a Season 3 edition for SDCC? If so, which characters would you like to see as CATS? 😺

Season 1 & 2 Limited prints on sale now https://t.co/PCN3zdB6xc pic.twitter.com/TURrD4epge

— Martin Hsu 徐 👨🏻‍🎨 (@MartinHsu) April 29, 2023
We're a day early for May the 4th, but it's never too early to talk about Star Wars. Hasbro revealed on a livestream today that a new Vintage Star Wars HasLab piece would be "announced" at San Diego Comic-Con. HasLab's is Hasbro's crowdsourcing projects, and it sounds to us like this will simply be launched during the con, not available for purchase physically at the convention. The announcement starts around 45:45 in the below video.
Producer Clare Bateman-King has had a busy year already, and it's about to get busier. She revealed that one of her projects is apparently heading to Sa Diego Comic-Con — while another project films. And which project could that be? There are several to choose from, including the Chasing Chasing Amy documentary about the Kevin Smith film; the Legion M production The Man in the White Van which got some promo last year but could always go for another, bigger round; or we could see Nandor Fodor and the Talking Mongoose back again. Time will tell! 
When you are supposed to be promoting one project at #SDCC at the same time you should be filming a new one in Arkansas pic.twitter.com/IhrLCB3BK5

— Clare BK (@Clare_BK) April 30, 2023
There are plenty of reasons to check out the Comic-Con Museum, but if you need one more, they're recently restocked their shelves with plenty of old Comic-Con merch.
 

 

View this post on Instagram

 
It's morphin' time! Artist JYK All Day is paying tribute to the Green Ranger with a new sketch heading to San Diego Comic-Con this summer.
 

 

View this post on Instagram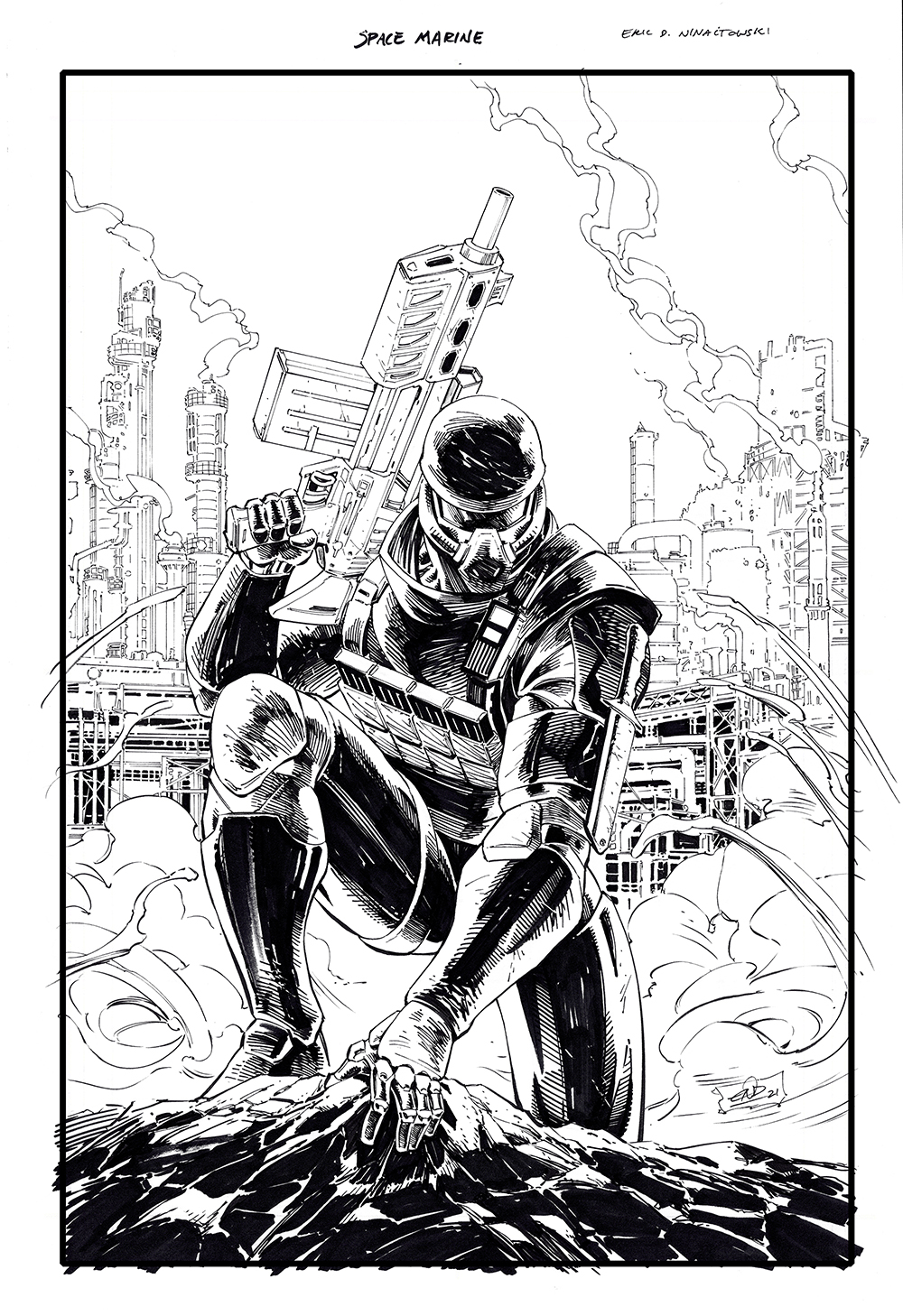 Lockjaw! This one was fun to draw. #sdcc2023 #lockjaw #lockjawmarvel pic.twitter.com/DMTKDHn9CV

— ArtByNan (@nanhockin) April 29, 2023
Scarlett Witch in NEW costume. Fun commission to do! It shimmers! #sdcc2023 #comicconsandiego #scarletwitch #marvel pic.twitter.com/3qLiNR4k3z

— ArtByNan (@nanhockin) May 1, 2023
Monster Elementary is here to school us! The all-ages graphic novel about a group of pint-sized monsters attending public school by Nicholas Doan is heading to San Diego Comic-Con at Small Press #Q-05. You can follow along on the Facebook event page for more information.
Calling all Wizards and Witches: Starburner Couriers is once again hosting their annual Wizarding World of Harry Potter Cosplay Meet-Up at the con, set for Friday, July 21 at 10am PT. Details on the meet-up, which also welcomes Fantastic Beast cosplayers, can be found on Facebook.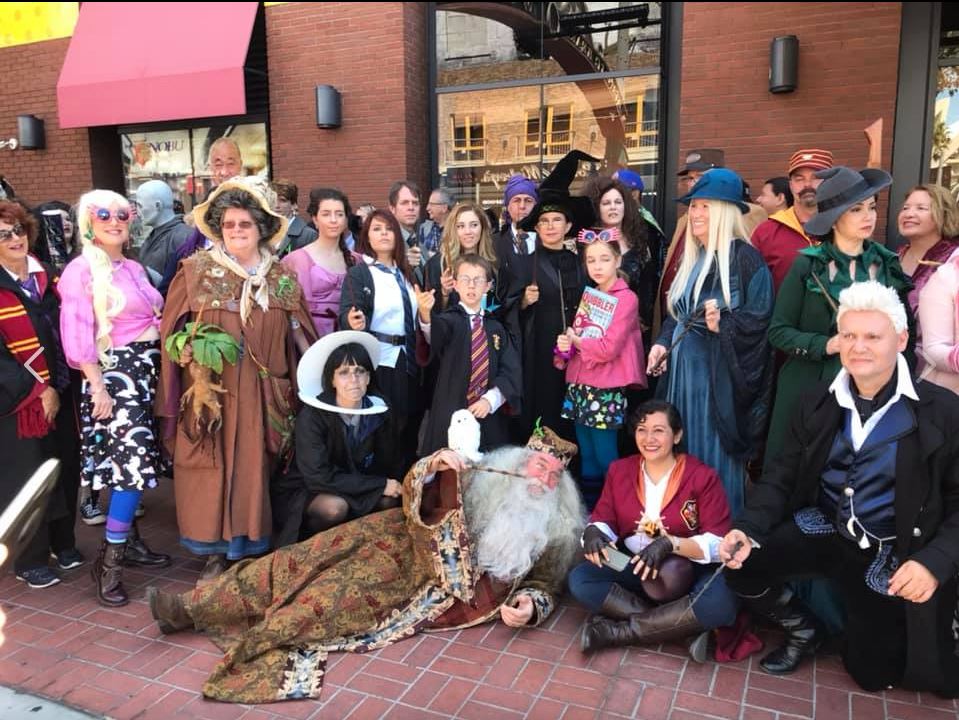 Everything's coming up… Patrick Ballesteros! He's been busy working on brand new mini originals, like this Rogue and Gambit and Cyborg pieces, as well as a Spider-Punk. Look for the full schedule of mini originals to be released closer to the con.
Morning minis.

And the #SDCC prep marches on! pic.twitter.com/g56JEEVgPv

— Patrick Ballesteros SDCC DD-08 (@PatrickBallest) April 28, 2023
Now that was a fun one!#minioriginal #spiderpunk pic.twitter.com/f1typ7qAcY

— Patrick Ballesteros SDCC DD-08 (@PatrickBallest) April 28, 2023
Did you love the Netflix A24 series Beef? If you answered "no", we're probably not going to be friends — but if you answered "yes", then you'll want to check out this sneak peek of Ballesteros' easter-egg filled new piece "Where's the Beef?" It will be headed to the Very Asian 2 Art Show at Wonderland in Eagle Rock, as well as San Diego Comic-Con.
"Where's the Beef" preview of my piece for the Very Asian 2 Art Show next month @LeannaLin Wonderland in Eagle Rock. There's also a color version of this but I'll save that for later 😉. And yes I plan on having this at SDCC as well! #SDCC2023 pic.twitter.com/58sDBQ6m2d

— Patrick Ballesteros SDCC DD-08 (@PatrickBallest) April 28, 2023
Prefer a different flavor of Ballesteros' work? He's got more Jeepney pieces in the works, celebrating both his Filipino heritage and pop culture in a fun mix-up. We'll have to stay tuned for a closer look at this one.
Back to it.#jeepneykultura #SDCC2023 pic.twitter.com/em0uQlHubz

— Patrick Ballesteros SDCC DD-08 (@PatrickBallest) April 30, 2023
Another artist who's been busy working away on his offerings for the con is Chris Maze — who revealed in his newsletter that he's planning on a Super Mario Bros. Movie print, inspired by the song "Peaches". It will be refined over the next few weeks, before it makes its debut at the con. He also showed off a new addition to his "Be a Brontosaurus" line, and mentioned he plans to have 10-12 pieces debuting at the con. Want to make sure you don't miss any of them? You can subscribe to his newsletter.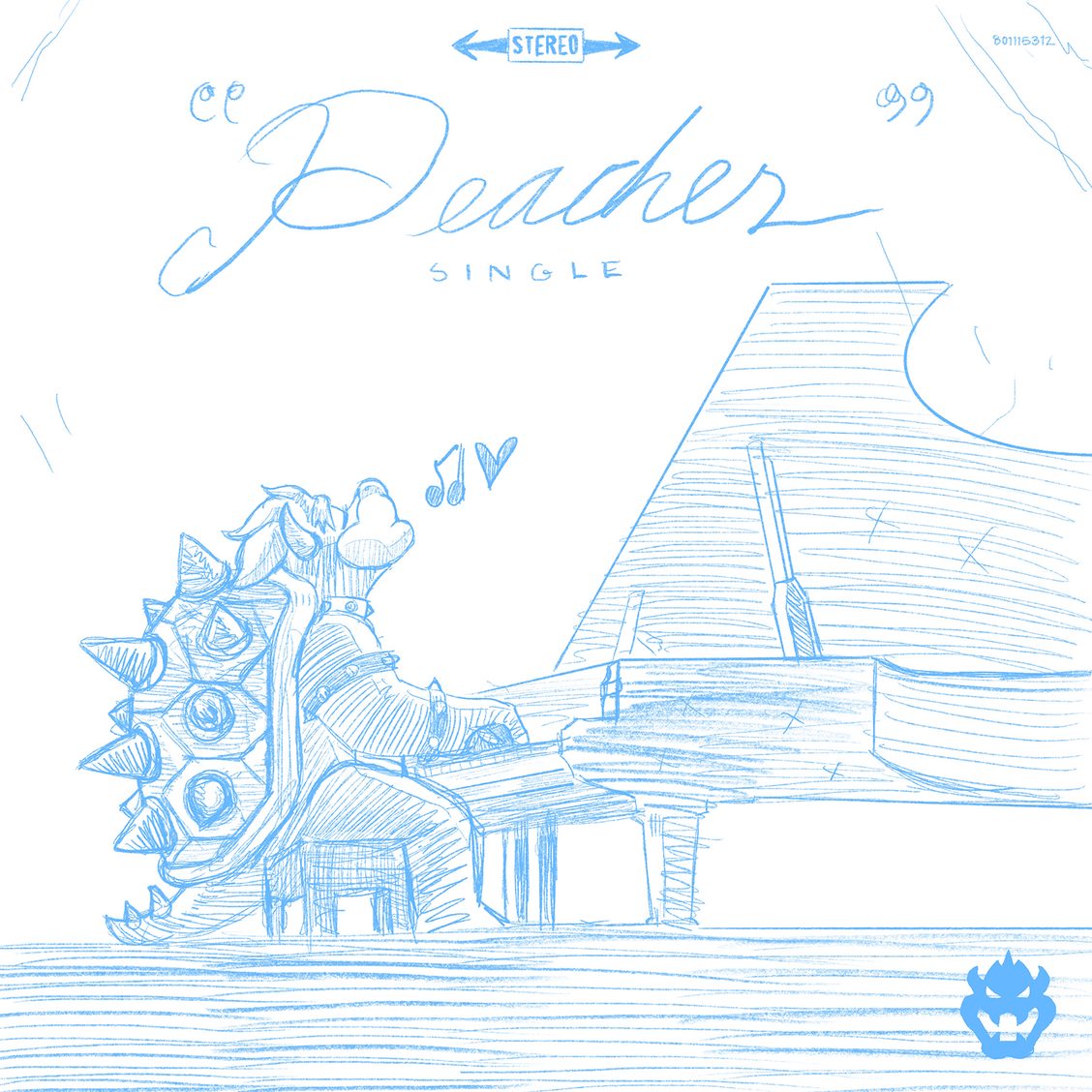 Anything we missed? Let us know in the comments, drop us a line, or tweet us at @SD_Comic_Con.
If you missed our previous Under the Tents 2023 posts, you can find them HERE.