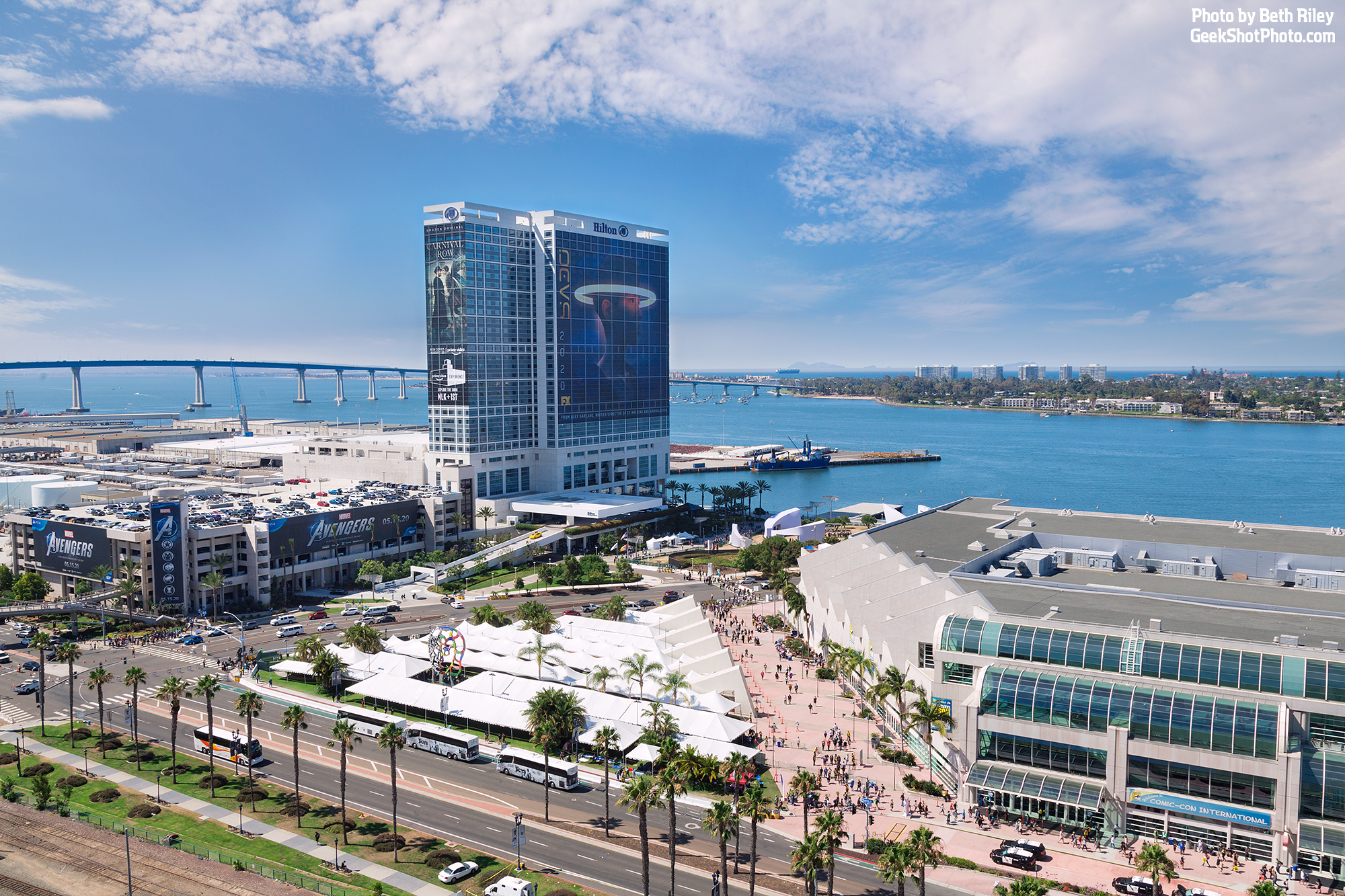 As we've been saying for weeks, the WGA strike (and the potential looming SAG-AFTRA strike) were likely to have a big impact on San Diego Comic-Con. Writers, and actors should they strike, are unable to promote their studio projects at conventions alongside the studio, which would make for some pretty bare Hall H panels.
And unfortunately, many studios aren't willing to take the chance of showing up to the convention with a less-than-stellar line-up.
Marvel Studios was confirmed earlier this week as skipping the convention, alongside Universal Pictures. Today, Variety is reporting that Sony Pictures and Netflix are joining them in skipping out on this year's con. We've also heard that Netflix won't have a booth at this year's convention, and will be sitting out entirely (unlike Marvel Studios, who will still be represented on the show floor) — which, given that they just held their own massive convention in Brazil where they released news about most of their upcoming series and movies, is hardly a surprise.
Sony Pictures had several options they could have brought to the con, including Kraven the Hunter, El Muerto, Madame Web, and more. However, as release dates shift and things remain uncertain in the industry, Sony has clearly decided it's not worth making the trek to the con this year in such uncertainty.
Variety does report that Paramount Pictures is in, with a panel for Teenage Mutant Ninja Turtles: Mutant Mayhem, but notes that Paramount+ has yet to commit to its Star Trek TV series being at the convention.
NBC is moving forward and will also be there, but that may not extend to Peacock. Prime Video is also in, and given that The Boys: Gen V is featured on this year's badge, you can likely expect some presence for that, as well as potentially Good Omens 2 and Wheel of Time.
Variety also notes that Warner Bros. has yet to make a decision, and that DC could still be a possibility.
And, as we mentioned earlier this month, Max — HBO's streaming platform — is still in. HBO is also out, but that one has to do with timing of when their biggest series (House of the Dragon and The Last of Us) will release, and not the strikes.
However, don't give up hope for any studio presence. There will likely still be several high profile activations in the Gaslamp.