I absolutely abhor hyperbole* so believe me when I say that today was the wildest, most busy news day I have ever experienced in all my many years** here at the blog. In between Funko and Super 7, my head was positively spinning.*** Add in the new DKE figures and the Audible news, and well, I guess I'm lucky my head didn't spin right off.****
*Actually, I love it.
**Since 2018, really
***I'm mostly just hopped up on caffeine.
****Not actually possible….is it?
So, let's take a look at all the other news, shall we? We haven't had nearly enough!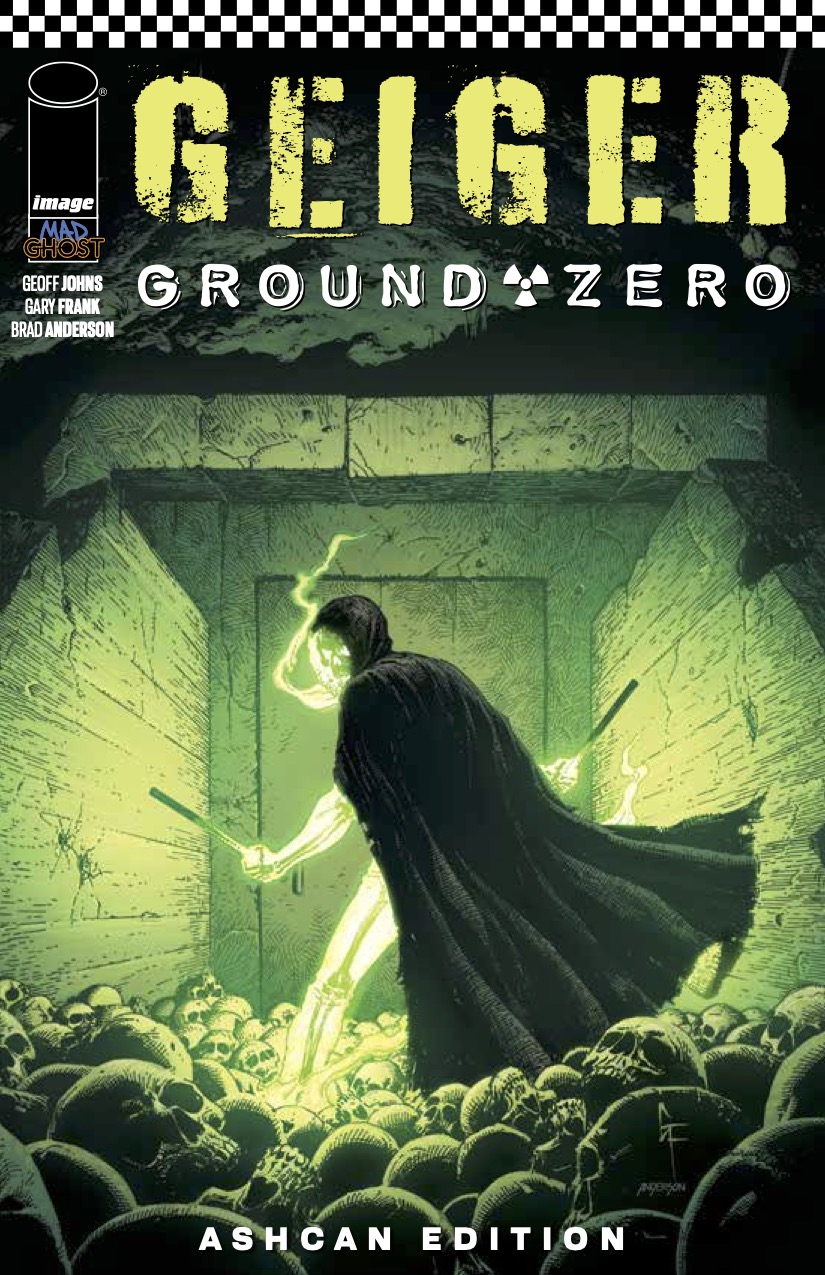 Bringing the #sketch #covers to #SDCC!!! Small Press Booth SP-Q06!!! #Spawn #starfire #teentitans #dc #thing #marvel #mcu #NickFury #color #art #original pic.twitter.com/9av6YCU3cj

— Jeff Pina SDCC SP-Q06! (@JeffPina78) July 6, 2023
My husband and I recently watched @TheBearFX season 2. It deserves 3 stars. Gotta love Chef Syd. "Yes Jeff" #thebear #chefs #3starmichelin #sdcc2023 #sdcc #fx pic.twitter.com/0XaHXigB9G

— ArtByNan (@nanhockin) July 7, 2023
My second art book has arrived and it looks so good! It will be available at SDCC and then exclusively at @gallerynucleus ✨🌱🦢 pic.twitter.com/f6nx9JjKi7

— 🌜Sara Kipin🌛 @SDCC Booth #2015 (@sarakipin) July 7, 2023
The X-Men Fandom Panel returns to #SDCC for another celebration of @marvel's mutants! Sun. July 23 at 1:30pm in Room 6A.

Featuring @DavidNakayama, @AniMiaOfficial, @Warpath_Dylan, @MeShellWaffleO, @BlainerThings, & @thexwifepodcast.

Presented by The Uncanny Experience 👋 pic.twitter.com/9aLY48xGZF

— The Uncanny Experience (@TheUncannyEXP) July 7, 2023
Thank you everyone for visiting MegaHouse booth at the AX!

By popular demand, we're bringing the event exclusive

MEGA CAT PROJECT Naruto&Sasuke set to SDCC, US.

Please follow us for updates.

※QTY is limited. While supplies last.#SDCC2023 pic.twitter.com/Rb7veXPRC1

— MegaHouse-Official (@Megahousejp) July 7, 2023
Find Keenspot at #SDCC in Booth #2635 between Marvel and IDW! pic.twitter.com/9GySEEnqCF

— Keenspot (@keenspot) July 7, 2023
 

 

View this post on Instagram

 
San Diego Comic Con is coming up quick! I'll be signing all days with Storm King Comics BOTH 1935#ComicCon #SDCC pic.twitter.com/5iVXhkw3iX

— NEO EDMUND (@NeoEdmund1) July 7, 2023
I'll be at SDCC 2023. Prior to the show I'll be finishing my @felixcomicart commission list (finally!) as well as doing a bunch of blank cover sketches that will be for sale at the show. First come, first serve. Booth 4901.

Here's the first one! pic.twitter.com/AdAiWHPPPb

— Ryan "vanish boy" $tegman (@RyanStegman) July 7, 2023
Everyone's thirsting after him rn and that's fair but have you considered putting him in your pocket?

Miguelito! 🕷️Chibi will be debuting at #SDCC in 2 weeks. Let's see who else I can doodle in the meantime….#MiguelOHara #acrossthespiderversefanart #chibiart #spiderverse pic.twitter.com/xU3cFd015J

— celine, doodler SDCC BB-05 (@purpleceline) July 7, 2023
I'm signing at #SanDiego #ComiCon July 19-23.
With ORIGINAL ART & Prints. My artist table HH-07.
& attending the #Eisner Awards!

Signing in LA July 15 & 16 at #TorpedoCon
See you soon!
If you are not attending, you can find my art & prints here: https://t.co/b3p9vhGw0l pic.twitter.com/y9uk7qwn2T

— David Mack (@davidmackkabuki) July 7, 2023
**New Exclusives**
Adding the USS Titan and her commanders to our collection. Find these name patches and more at our San Diego Comic-Con booth 1943! #StarTrek #StarTrekPicard #SDCC pic.twitter.com/rj51J54m8b

— Hero Within @ SDCC 1943 (@HeroWithinInc) July 7, 2023
Okay folks here's the dealio – I'll be at #SDCC, yes that's right I finally made it.

Cause yanno BOOKS I'll be wrapping books/ARCs up and leaving them in not so hard to find places around. They'll have little tags with their tropes and how to mention you found them.

— Lexie – Jacques Smythe Stan Account (@PRationality) July 7, 2023
#SANDIEGOCOMICCON EXCLUSIVE DROP!

Order this new #INCREDIBLEHULK 181 FACSIMILE #SDCC @kaareandrews exclusive LIVE ON #WHATNOT and at booth 4901 & 529 from July 19 – 23!!

@whatnotcomics #KaareAndrews #SDCC2023 #unknowncomicbooks #marvel #comics #SANDIEGOCOMICCON2023 pic.twitter.com/KlvyLVRyVQ

— Unknown Comic Books (@Unknown_Comics) July 7, 2023
Red 5 Comics can't wait to see you at San Diego Comic-Con International 2023 at booth 1808! Here are our confirmed creator signings! Hope to see you there!#SDCC23 #SDCC pic.twitter.com/7FNtY6V6zu

— Red 5 Comics (@red5comics) July 7, 2023
Inking away at some work for the #SDCC art show, some fun stuff prepared!

The San Diego Art Show will be held at the Manchester Grand Hyatt during the duration of Comic Con!@SD_Comic_Con @Comic_Con pic.twitter.com/MnRONmXzjU

— Eamon Winkle @ his drawing desk (@CanIGetanEamon) July 7, 2023
First batch of my @Comic_Con orders has arrived. Heed the Mothman's warnings and avoid the 405/101 freeways at all costs! Come buy these bumper stickers in Artists Alley-BB-02 in less than 2 weeks. pic.twitter.com/06UDS5R45j

— Kaveh Taherian- SDCC Artist Alley BB-02 (@kavehtaherian) July 7, 2023
 

 

View this post on Instagram

 
Anything we missed? Let us know by dropping us a line, or tweet us at @SD_Comic_Con.
If you missed our previous Under the Tents 2023 posts, you can find them HERE