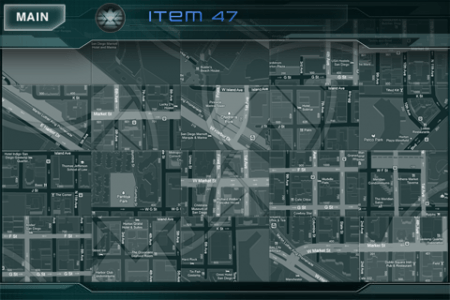 Happy 4th of July for our readers in the United States! Although it's a holiday, the news doesn't stop coming.
As with previous Disney Blu-ray releases, Marvel's The Avengers will have a Second Screen app to provide interactive content in sync with the movie. What we didn't know, is that this app was released on the iTunes app store within the past 24 hours. Even better, as reported by EW it has some sort of content tied in with San Diego Comic-Con and the previously-reported Item 47 One-Shot.
Upon launching the app, the user is given three menu choices – one of them is labeled "Item 47 – Classified". When selecting that menu item, the user is brought to a puzzle which is clearly a jumbled map of the San Diego Convention Center and its surroundings.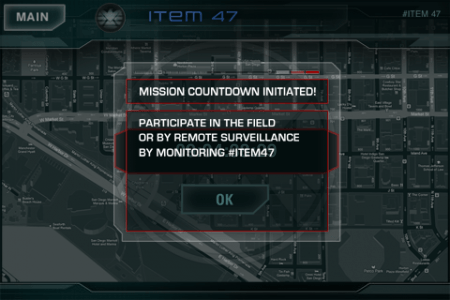 When completing the puzzle, users are shown the following message: "Participate in the field or by remote surveillance by monitoring #Item47". The app will push notifications and provide a scavenger hunt for SDCC attendees leading to a Disney event, perhaps an offsite much like they did with TRON: Legacy a couple of years back.
And if there was any doubt this had anything to do with Comic-Con, when the user hits OK they get a countdown in sync with the start of the con.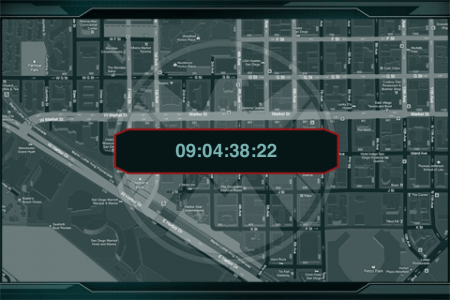 Thanks to our reader Brad, owner of Disney fan site Stitch Kingdom, for tipping us off on this!
[UPDATE] EW confirmed the app will lead to the screening location of Item 47.
A real-life scavenger hunt starts with The Avengers Second Screen app, which will become available as a free download at the iTunes store this Friday. Those who can't go to San Diego can still use the app to gain access to a clip, but for Comic-Con attendees, it will offer the first clue to finding the trail through the city that ends with a screening on the evening of July 12.
Are you ready for the hunt? Let us know in the comments!