The days remaining until San Diego Comic-Con 2013 are quickly counting down. And your shopping list of SDCC exclusives is steadily growing every day. You'll want to get on that budget, stat, because we have some more exclusives to share, today from DC Collectibles.
[UPDATE JUNE 18] And we thought it was all over, yet DC Collectibles and Gentle Giant had one more trick up their sleeves under their capes. Fresh from his blockbuster box office performance, presenting the Man of Steel: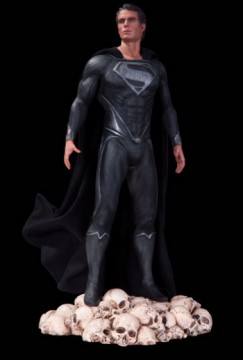 It's a 1:6 Man of Steel Superman in Black Costume and will sell for $129.99 at the Graphitti Designs Booth, #2315.
MTV also posted a video of all the DC Collectibles. Take a look:
[ORIGINAL POST] The four exclusives cover the gamut from Cartoon Network fans, hardcore Green Lantern followers, video game players and…Wallace and Gromit? Yes, it seems like DC is covering all of their bases this year in its quest for Comic-Con domination.
Unveiled today via USA Today, the four collectibles are as follows:
The six-inch Aardman Superman figure, complete with a box of cookies and a midriff clearly showing  his fondness for sweets ($24.95)
DC Nation's Super Best Friends Forever three-pack, designed by Lauren Faust and includes Supergirl, Batgirl and Wonder Girl ($49.95)
Batman Arkham City's Hugo Strange action figure from the popular video game ($29.95)
Lastly, in brightest day, in blackest night, no Green Lantern exclusive shall escape your sight. Especially this one, the Superheroes of Green Lantern four-pack ($49.95), including 3-3/4 inch versions of Sinestro with sword construct, Arkillo, Black Hand and Dex-Starr. Clearly a move to take on Marvel's own upcoming intergalactic superheroes, we say.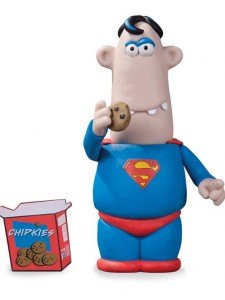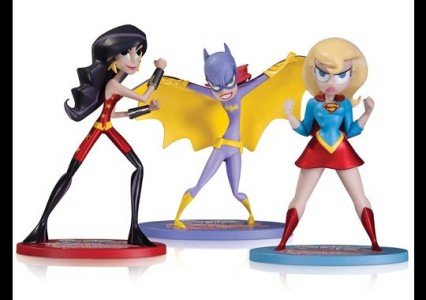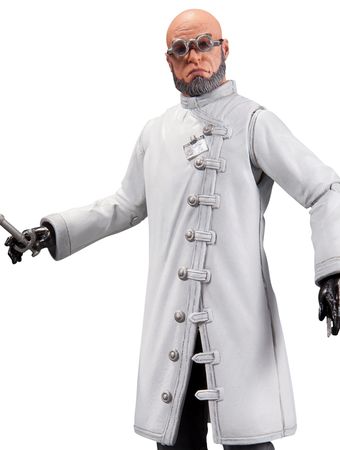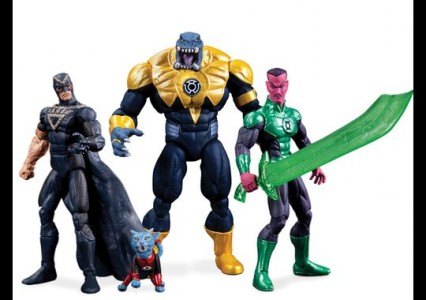 Which DC Collectibles' exclusives are you most excited for? Let us know in the comments.