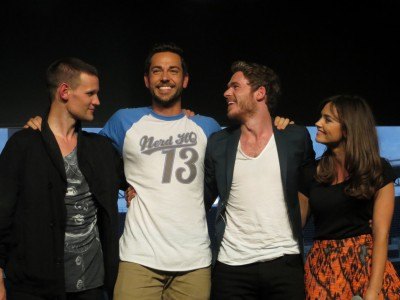 San Diego Comic-Con is really only half the battle. Over the years, the amount of offsites to attend downtown in the Gaslamp have expanded to such a level that there's become a "Comic-Con campus" downtown, with dozens of offsite events offering plenty to do even outside the convention center.
However, all of these offsite events come with their own rules and tips, and there's probably no event that you need to know all about more than Nerd HQ. So we've compiled a guide to help you understand just what this event is and answer some of our readers' most-asked questions.
If there are other questions you would like us to add to the FAQ, please let us know!