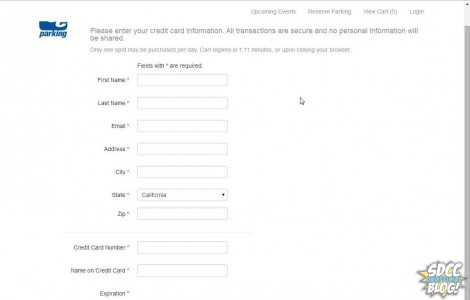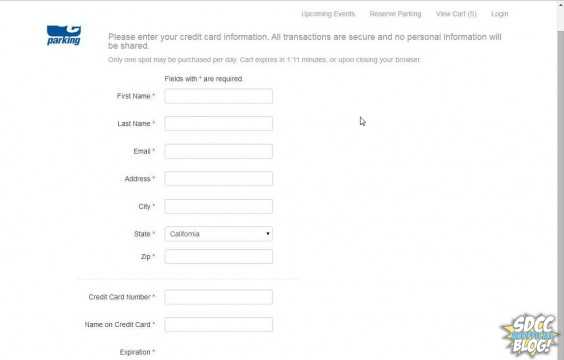 It's not every day that we're able to get a head start on a big Comic-Con sales event, so chalk another one up for Ace Parking, who is aiming to push aside last year's parking sales woes with a new system and added convenience for attendees.
The new system, which we documented earlier in the month, allows users the ability to purchase parking passes without having to put in their auto information, as well as the ability to switch dates and request refunds. It does this through the addition of user accounts, which are required before users can complete online checkout.
But never fear, because Jon Gjerset, CIO of Ace Parking, tweeted that the Ace Parking FAQ has been updated with the link to the new parking system:
The link to the @Comic_Con parking permit sales page is now posted on our FAQ page at http://t.co/QjZdhPWuu1 @comicconblog #sdcc #ComicCon

— Jon Gjerset (@jgjerset) May 15, 2014
This means, in layman's terms, those participating in the parking sale next week (Tuesday May 20, by the way), can go now to create their accounts ahead of time, so that on the sale day they can simply, and quickly, choose the parking lots they prefer and check out. It even stores payment information to the account, so you won't have to rush to enter your credit card. Our bad, the payment information won't be available until checkout, but once it's entered, it's tied to the account so it won't have to be re-entered in subsequent sales.
The link to the Comic-Con sales page is here. We encourage you to create your accounts now so you're ready for next Tuesday. And if you want to further prepare yourself for the sale, you can check out our walkthrough of the new system.
Will you be participating in next week's parking pass sales? Let us know in the comments.