We're bringing back the Early and Late Editions of Under the Tents, and today's edition includes news on a Batman panel, contests, swag and exclusives from Loot Crate, Munky King, Icon Heroes, artists, and more, as well as news on some of the celebrity guests who will be in appearance.
There's so much Comic-Con news now, that we can't fit it all into one post in a day! We were burning the midnight oil last night keeping up with everything, so make sure you don't miss our late-day posts:
And don't forget to check our Offsite Event calendar, presented by Eventbrite. New events added daily, like Elijah Wood's DJ gig for Wooden Wisdom.
Here's the news you might have missed:
Warner Bros. Home Entertainment announced that it will officially unveil the details of the upcoming release of Batman: The Complete Television Series, at Comic-Con. The announcement will come in a special panel that features Adam West, Burt Ward, and Julie Newmar in Hall H on Thursday, from 6PM-7PM. According to the press release, the "actors behind Batman, Robin and Catwoman will give fans their first inside sneak peak at the most anticipated home entertainment release in fanboy history. All the details will be revealed, including an initial look at exclusive content, limited edition packaging, and dazzling HD remastered footage from the landmark series".
Spike's Comic-Con All Access Game Changer of the Year Awards are back, celebrating some of the most influential names of pop culture in 2014. The winner of the award will be announced in San Diego with Todd McFarlane present. You can vote for this year's winner, which includes nominees Nic Pizzolatto, Kevin Feige, Mike Judge, Bryan Fuller, Maisie Williams, Scott Snyder, and more, on Spike's website.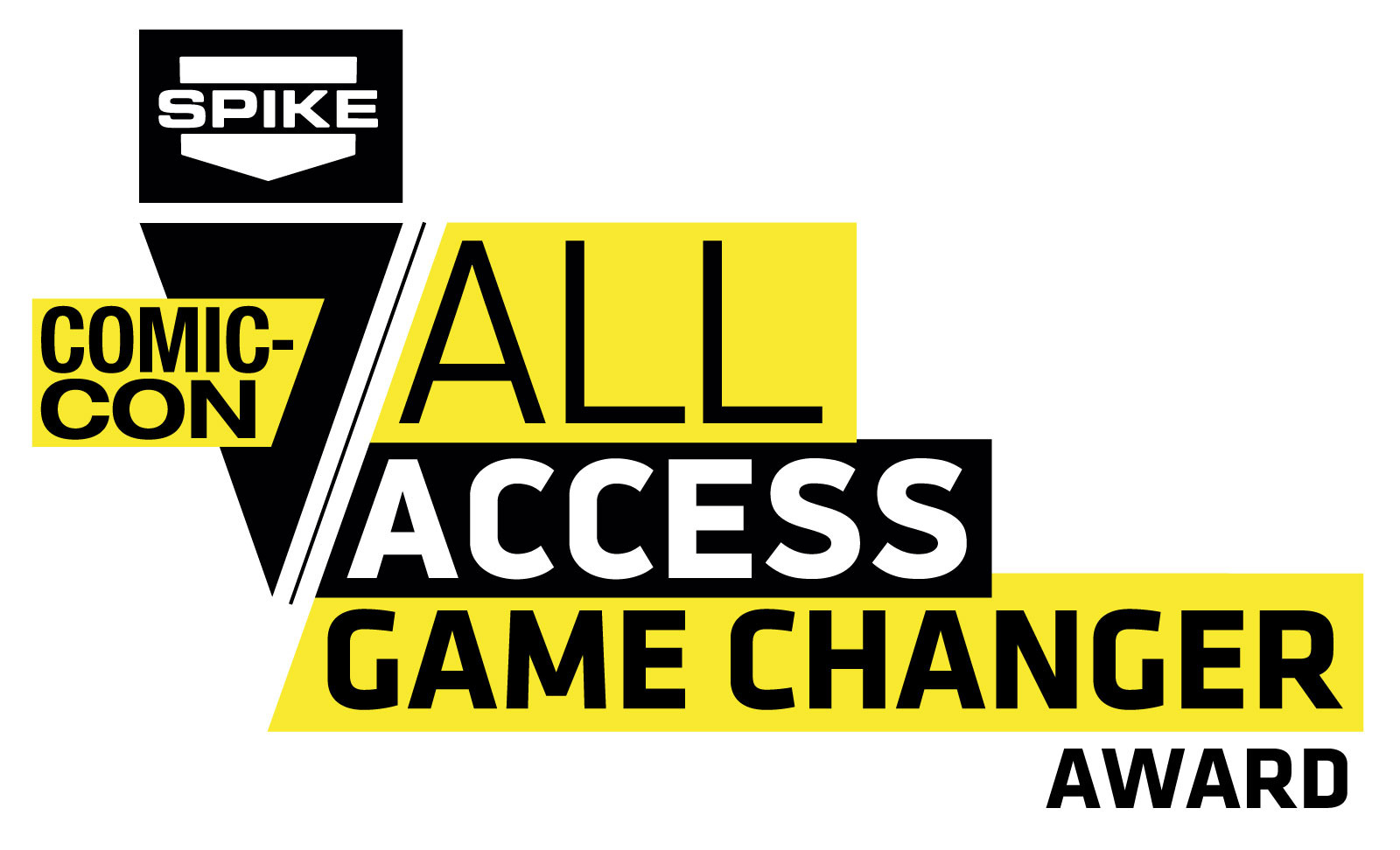 Icon Heroes has announced another Comic-Con exclusive, in addition to the Star Trek Logo Bookends Set we mentioned earlier this week. Attendees can pick up the She-Ra Filmation Sword of Protection Letter Opener, which means 7″H x 1.4″W x 3″D, at the Action Figure Xpress Booth #3345 for $20, or they can pre-order the item for SDCC pick-up now. The set is limited to just 1000 pieces.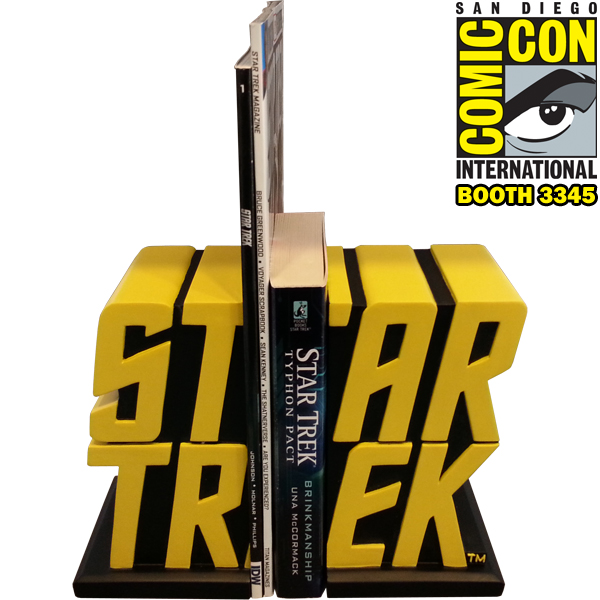 Artist Amy Mebberson has announced on Twitter that her Comic-Con commissions list is now open. Hurry though, as these will fill up fast.
Have you ever wondered what it's like to work at the California Browncoats booth during Comic-Con? Well, wonder no more, as the Browncoats are officially taking sign ups for volunteers to work during the con.
Calling all LGBTQ graphic novelists: PRISM will sell your comics on consignment at Comic-Con. More information can be found on their site.
Titan Magazine released an exclusive cover for The Walking Dead Magazine #9, which will be available at SDCC for those who visit the Titan Booth #5537.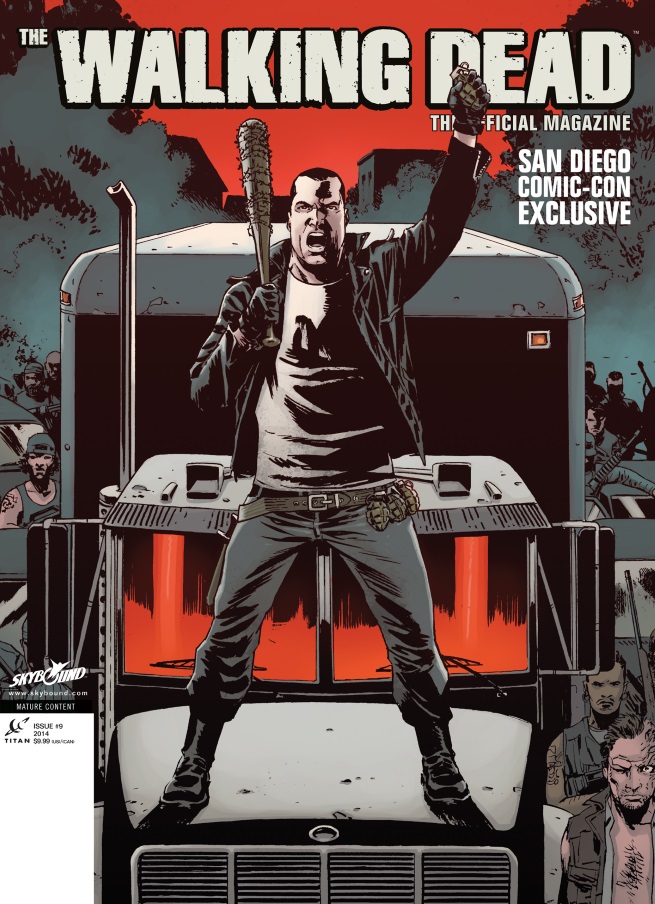 Artgerm, a digital artist, posted a preview of some of the art prints he will be bringing to SDCC. He will also be accepting commissions during the show for blank covers and japanese artboard, so be sure to stop by Artists' Alley EE-05 to find Artgerm.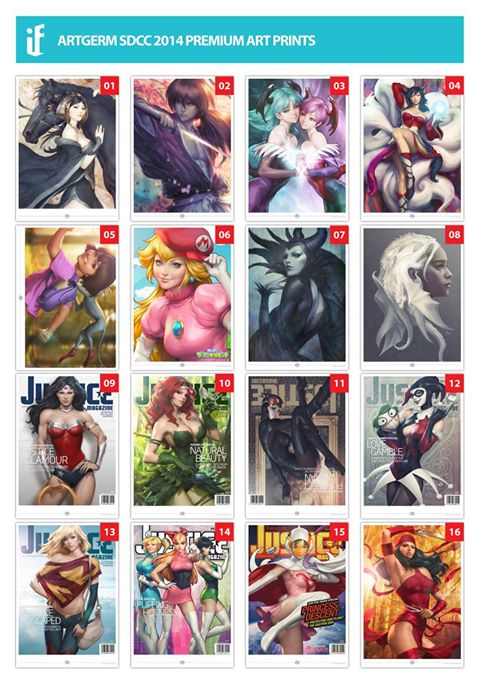 Loot Crate promised some special crates available at Geek & Sundry's two-day event, and now, we've got a preview of some of what attendees might find in their crates. Look Crate posted a photo on Facebook of a Geek & Sundry shot glass, and promised that the "little glass is just one of the special items that you'll find in our giveaway crates".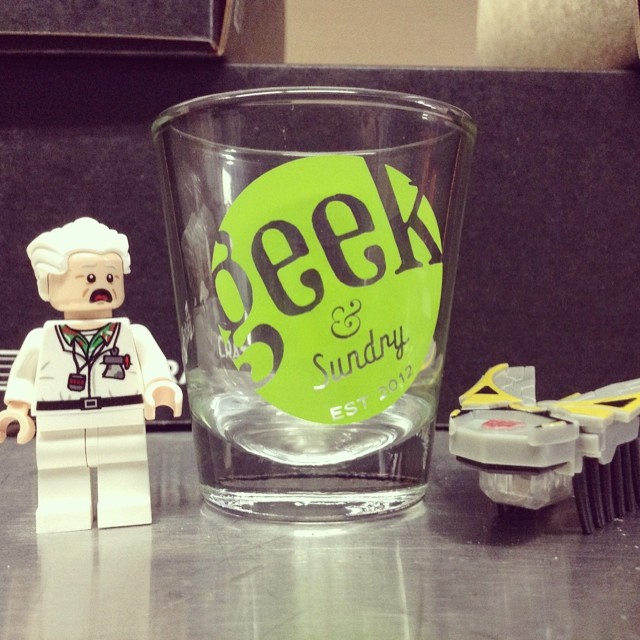 Oni Press announced on Twitter that it will be premiering Scott Pilgrim Vol. 5 Evil and the Collector's Editions at Comic-Con, and hinted that some "goodies" would be provided with copies of the Collector's Editions.
SCOTT PILGRIM VOL. 5 EVIL and COLLECTOR'S EDITIONS will be premiering at SDCC and you'll be PINE-ing for the goodies that come with the CE!

— Oni Press (@OniPress) July 2, 2014
John Barrowman will join the Arrow team panel at San Diego Comic Con on Saturday 26 July and will sign autographs on 26 and 27 July.

— John Barrowman MBE (@JohnBarrowman) July 2, 2014
Lightspeed Fine Art will once again be offering autographs from some of the biggest names in the Comic-Con world, including Warehouse 13's Eddie McClintock, Grant Bowler (Defiance), Jaime Murray, Jason David Frank (Power Rangers), Manu Benett, Robert Picardo, Vic Mignogna, and more. There's no word yet on times or pricing, but Lightspeed's autographs are typically sold online prior to the convention.
Toy company Munky King has unveiled another exclusive, this time by artist Joe Ledbetter. The Monkey – Lava Edition will be limited to 100 pieces and available at Comic-Con for $120.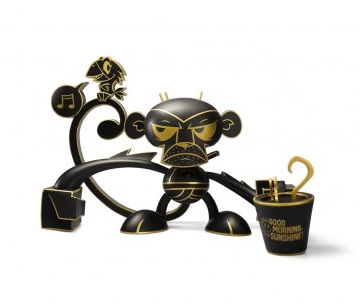 Guess who's coming back to San Diego Comic-Con? If you guessed Evangeline Lilly, you win… well, the right to say you guessed correctly. Lilly took to Twitter to announce that she will be returning to SDCC for more signings of her children's book, The Squickerwonkers. Will she also be promoting a certain hobbit-sized film?
I'm also very happy to announce I will be at #SDCC14 doing signings for #TheSquickerwonkers! @Comic_Con @TitanBooks

— Evangeline Lilly (@EvangelineLilly) July 2, 2014
Stephen Amell plans to "win" Comic-Con this year. Captain Style. And just how is he going to accomplish that? Well, he's mum on the details, but Amell claims to have three more things on his SDCC schedule besides the Arrow panel, and it sounds like they're going to be huge:
You know I'm going to be at San Diego Comic-Con International this year, but you have no idea what I'm going to be doing. The Arrow panel on Friday evening is the literal tip of the iceberg. Feel free to speculate. There are (at least) 3 more things on my schedule. Big things. Needless to say, I plan on winning Comic-Con this year. Captain Style.
And friend of the site Eric Goldman from IGN TV ponders the possibilities of an Arrow cross-over announcement with Flash, or Amell being cast in Batman v Superman: Dawn of Justice.
Artist Brianne Drouhard announced via Twitter that she will be signing autographs at the Viz booth during Comic-Con, to promote a Hello Kitty comic which she drew.
I drew a little Hello Kitty comic for Viz. I'll be at their booth during SDCC signing with a bunch of other cool artists!

— Brianne (@potatofarmgirl) July 2, 2014
Simon451, a new digital-first speculative fiction imprint at Simon & Schuster, will be at Comic-Con in the Simon & Schuster booth #1128, talking about their launch list and passing out swag like free eBook download codes and Simon451 backpacks.
Although the official Teen Wolf press release didn't mention actor JR Bourne, who plays Chris Argent, the actor mentioned in a recent reddit AMA that he and "a lot of the cast members who haven't been in the past are going to be making an appearance this year". Newcomers Shelley Hennig and Dylan Sprayberry were already announced for the panel, but could Bourne and other Teen Wolf veteran actors be making a surprise appearance?
Anything we missed? Let us know in the comments, drop us a line or tweet us at @SD_Comic_Con.