There's an insane amount of Comic-Con news as we get this close to the convention (and we are close — only 15 days, people!), and our team of newshounds has dug up a ton of updates for our readers this evening. We've got lots of updates on panels, including The Hobbit and Warner Bros. and DC's Saturday night Hall H extravaganza, artwork previews from Jason Edmison and Patrick Ballesteros, exclusive updates on The Walking Dead and Square Enix, and so much more.
Don't forget to check our Offsite Event calendar, presented by Eventbrite. New events added daily. Like the Square Enix Arcade Showcase, slated for July 25 and 26.
And now we can say the same for both our Announced & Confirmed Panels list, and our brand new Announced Autograph & Signing Schedules portal, updated regularly with all the announced booth and table signings at Comic-Con.
Here's the news you might have missed:
Could a new trailer for the upcoming The Hobbit: The Battle of the Five Armies be headed to the already-announced Hall H panel? Director Peter Jackson announced on Facebook that while fans won't be getting the real trailer for the upcoming film until October, he's just handed off a "Teaser Trailer" to Warner Bros. that fans should be seeing "soon". Soon as in, in two and a half weeks? Here's the full text:
Thank you all for your responses to my posting about Lorri and Damien's book. Of course, many of you asked about the Hobbit Trailer. So, yes – there will be a Hobbit Trailer. But like the previous two years, it's not going to be released until around Oct. The complex VFX work required to produce the battle shots we're all wanting to see are simply not far enough along yet.

However … yesterday I finished work on a Teaser Trailer and that has just been delivered to Warner Bros. So no doubt this Teaser Trailer will be making its way into the world sometime soon…
BLURPPY has the exclusive on some Jason Edmiston prints that will be headed for Comic-Con, like this Quentin Tarantino print. You can find all of the prints on BLURPPY's site.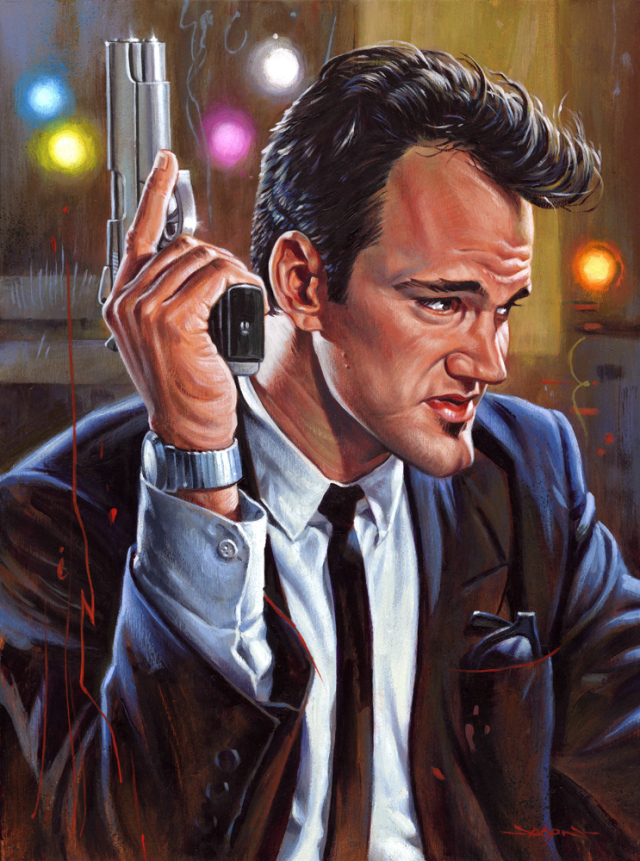 PREVIEWSworld.com is headed to Comic-Con, and the company has announced on its site some of what attendees can find at Booth #2401. Stop by for a chance to win a Limited Edition TMNT Eastman/Laird Glow-In-The-Dark Rockmaster Guitar, for daily prizes, product demos, and more.
Have you always wanted a closer look at the White Walkers? Well, this may be your chance. GeekNation, in association with Blockout X, is bringing a full-size White Walker to SDCC, where fans can stop by to take photos with the character and "bask in its icy glory". One lucky attendee will be able to take the White Walker home with them. For a chance to enter the raffle, stay tuned to GeekNation.com.
Executive Editorial Director of Marvel Digital Media, Ryan Penagos, hinted on Twitter that Marvel might be rolling outs this year's exclusives next week.
@SDCCnerdsattack Next week

— Ryan Penagos (@AgentM) July 8, 2014
CBS Television Studios has announced on tumblr that to promote its upcoming series Scorpion (which will be screening its pilot in Ballroom 20 on Thursday), the studio is bringing out posters to Comic-Con to promote the series. There's no word yet on how these posters will be distributed – although currently, CBS does not have a booth this year.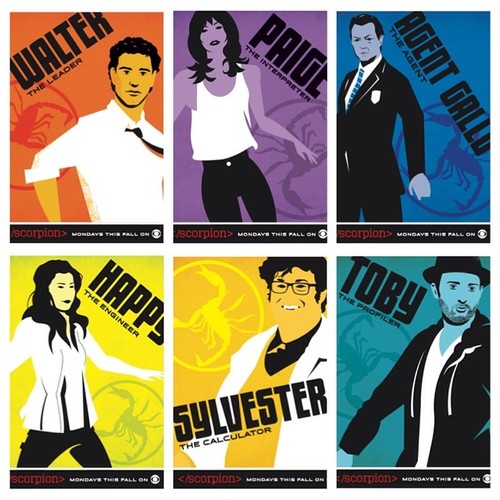 MGMT and Grimes are heading to the CraveOnline party at Comic-Con on Friday, July 25. Although we haven't heard many details about this party yet, Billboard.com is reporting that it will take place on the USS Midway, an aircraft carrier docked near the San Diego Convention Center. MGMT will play a set, and Grimes will DJ for attendees at the event, which is sponsored by TNT's The Last Ship.
Quirk Books is coming to SDCC, and at their both, the publisher will be having poster giveaways, autograph signings, and more. You can find all the information on their website.
Bad news to anyone hoping to pre-order the Batman Play Arts KAI – Square Enix has announced on Twitter that the exclusive is now sold out. That means there's only one way to get him now – battle your way through the Comic-Con crowds to Booth #3829.
Online pre-order of our SDCC Exclusive Batman Play Arts KAI is SOLD OUT! The only way to get him now? Visit us at booth 3829 at #SDCC14!

— Square Enix Merchandise (North America) (@SQEX_MD_NA) July 8, 2014
Remember those mysterious Comic-Con plans Stephen Amell said he had? Well, at least one has been announced. Amell will be serving as Master of Ceremonies during the Warner Bros. Television Presents A Night of DC Entertainment panel block on Saturday night in Hall H. He might just give Chris Hardwick a run for his money on emcee duties.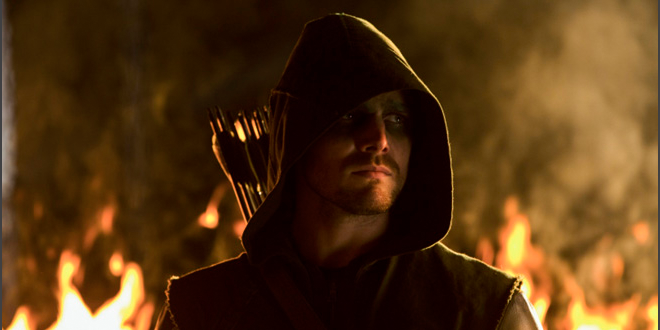 Artist Diana Greenhalgh announced on Twitter that she only has 10 pre-order commission spots left, for pick-up at Comic-Con. You can message her on Twitter now to grab one of the final spots.
I only have 10 preorder SALE spots available for @Comic_Con sketch cover commissions! Pickup @ #SDCC2014 pic.twitter.com/uAtDP62yhQ

— Diana Greenhalgh (@DianaGreenhalgh) July 8, 2014
Can't wait for Evangeline Lilly's The Squickerwonkers? Even for those who aren't participating in the autograph signings, fans can buy the book directly from Lilly, ahead of its November 18th release. Although there's no word yet on where Lilly will be found at the convention center, last year, she was signing autographs for The Squickerwonkers at the WETA Booth.
One of our favorite artists, Patrick Ballesteros, revealed one of the prints he will have available at San Diego Comic-Con – titled "Who Done It". The Doctor Who print features all sorts of fun Who references, and will be available for $20.
McFarlane Toys is teaming up with The Walking Dead to deliver a whole line of brick building sets based on the AMC zombie series, according to MTV. Although the sets, which range from $10-$50, won't debut in stores until the fall, Comic-Con attendees will get a first look at the figures and sets at McFarlane Toys' Booth.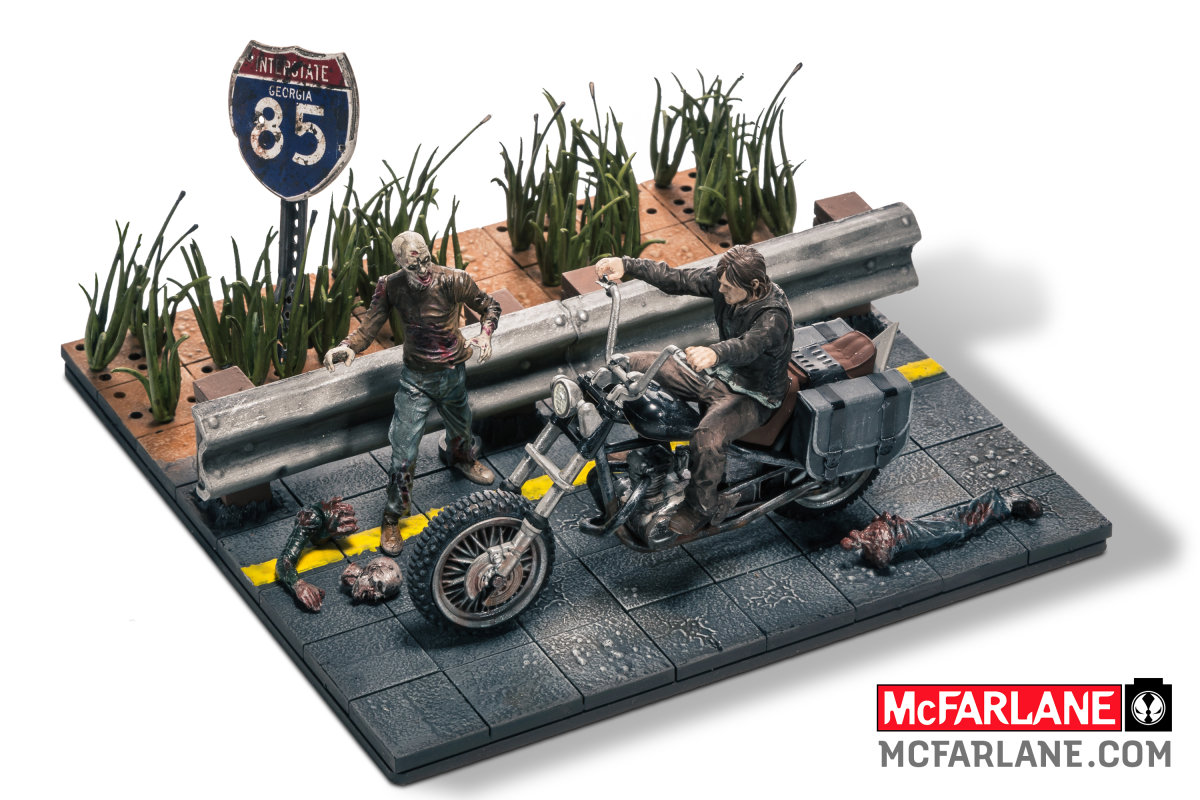 You can find more photos of the sets on MTV's website.
Actor Robert Carlyle, who plays Gold in Once Upon A Time, told a fan on Twitter that he will be at San Diego Comic-Con. While no actors have been confirmed yet, expect him on the OUAT panel.
@MrJamesCosmo I'll be in San Diego for Comic Con, other than that i'm not really a conventional type of guy 😉 See you soon Jimmy

— Robert Carlyle (@robertcarlyle_) July 8, 2014
Anything we missed? Let us know in the comments, drop us a line or tweet us at @SD_Comic_Con.