If you've bought your WonderCon badge and hotel already (and we don't know why you wouldn't have, because it's a great convention), then you're probably focused on what there is to actually do and see at this year's con. In this edition of WonderPost, we've found out all kinds of information about cosplay photoshoots and fan gatherings, great artists and writers who will be in attendance, and even some very nifty Star Wars terrariums you can snatch up.
Here's a look at some news you might have missed:
In addition to the really cool Guardians of the Galaxy print that he will be bringing to this year's WonderCon, artist Caleb Paullus showed off some Star Wars Jawa Terrariums that he'll be bringing along to sell.
https://twitter.com/theurbanraptor/status/559613320093638657
Comic fans can swing by Earth Realm Comics' booth at this year's WonderCon, the company announced on Twitter.
Looking forward to exhibiting at WonderCon 2015!!!!

— Earth Realm Comics (@ERComics) January 29, 2015
We told you last week that James Silvani, the author of Draw-A-Saurus: Everything You Need to Know to Draw Your Favorite Dinosaurs, will be at WonderCon – but Silvani has now opened commission pre-orders.
Commission pre-orders are now open for emeraldcitycon wondercon & c2e2. If you are attending any of… http://t.co/g6tCo1pFTT

— James Silvani (@SilvaniArt) January 28, 2015
Professional cosplayer Soni Aralynn announced via Twitter that she'll be signing autographs at WonderCon.
Just added @WonderCon to my list of places ill be signing at!!!!

— Soni Aralynn (@SoniAralynn) January 26, 2015
Artist Nikki Abrego previewed on Instagram a print of DC character Zatanna that she will be selling at WonderCon, as both prints and the original piece.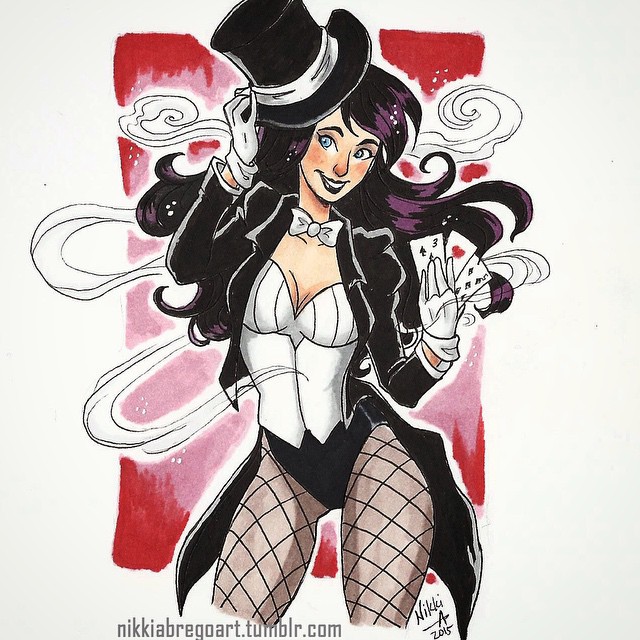 Gaslight Gathering, a southern California steampunk gathering and group, is headed to WonderCon with a table. You can check out their Facebook event page for updates, or stop by their table at the convention for badge ribbons, guest updates, and more.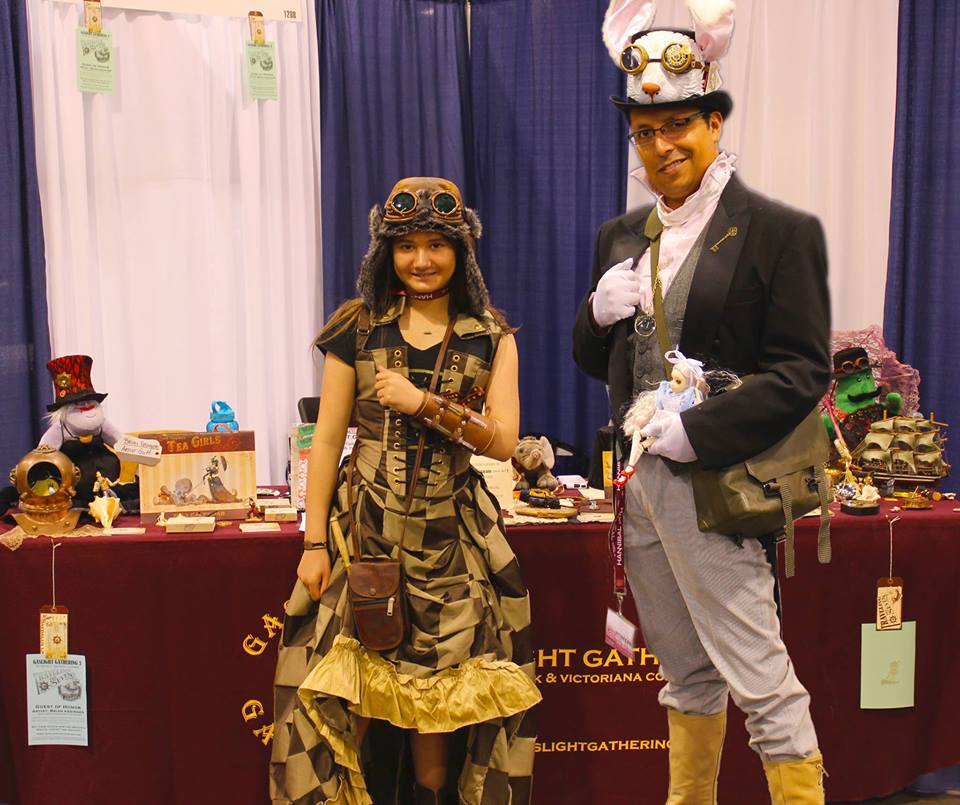 Calling all G.I. Joe cosplayers: A G.I. Joe costume group photoshoot will be taking place at WonderCon on Saturday, April 4. Exact details will be worked out closer to the event, but you can keep updated by joining the group's Facebook event page now.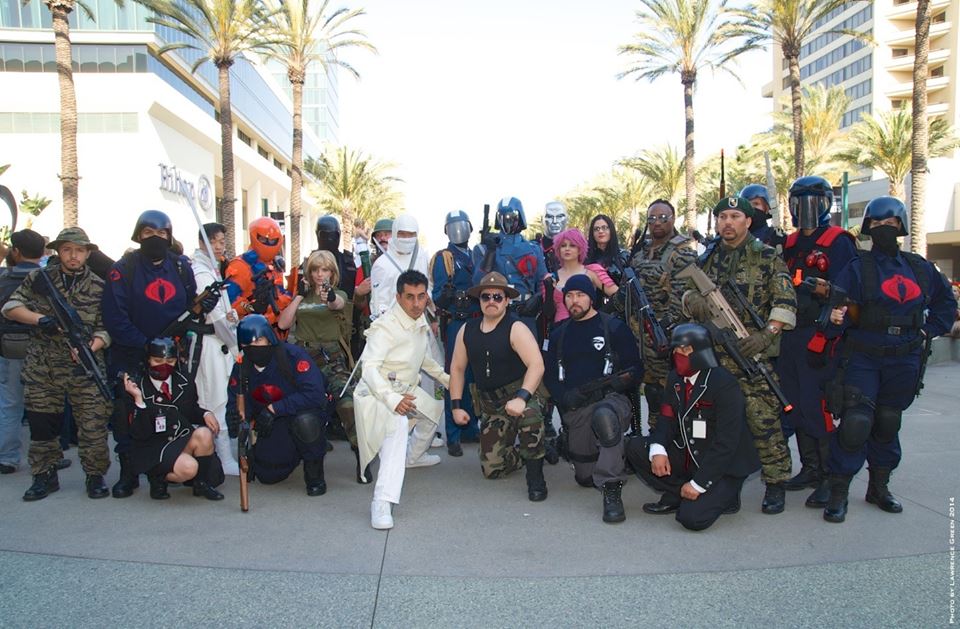 A Marvel cosplay photo shoot will also be taking place on Saturday, April 4. More information can be found on the Facebook event page.
Musician James Morris announced on his website that he will have a booth at WonderCon this year.
Artist David Lozeau and his Day of the Dead-inspired artwork can be found at WonderCon this year.
Artist Jackie Huang, who creates stunning pieces crafted from paper with paint embellishments, will be exhibiting at both WonderCon and San Diego Comic-Con. Check out her artwork before the conventions on her website.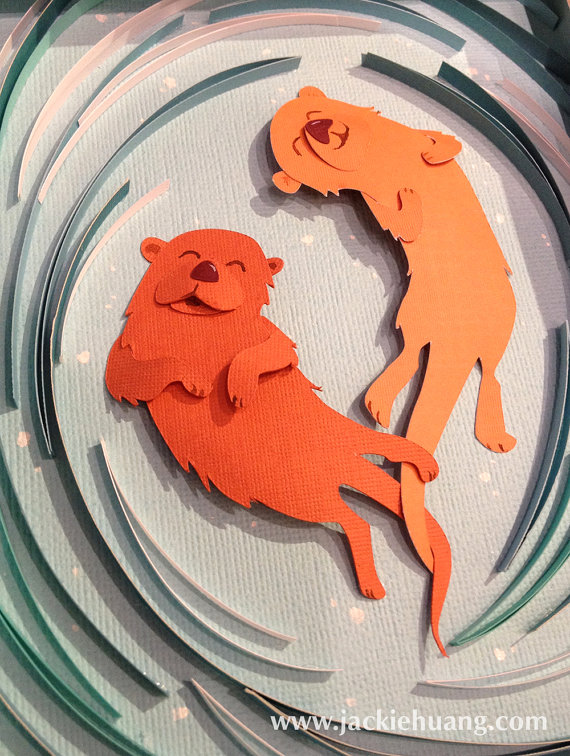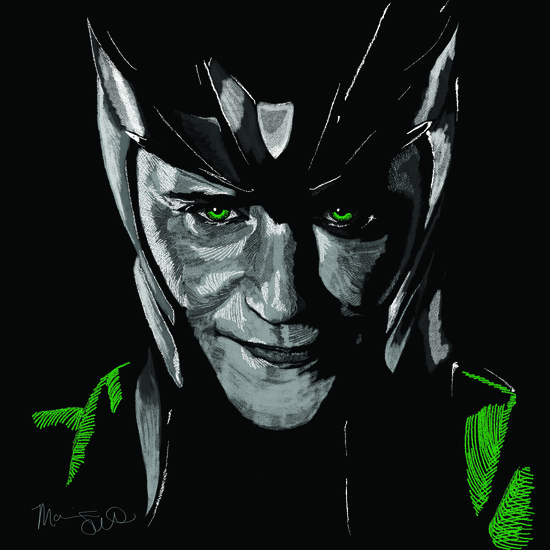 Robert Payne Cabeen and his book Fearworms, which compiles selected poems and illustrations "that will leave readers squirming', announced on Twitter that they will be at WonderCon.
@fear_worm It's not on the schedule for us this year. We'll be at @Comic_Con and @WonderCon though!

— Fearworms (@Fearworms) January 28, 2015
Alina Chau and her beautiful, otherworldly art will be headed to WonderCon according to the event schedule on her website.
Todd Nauck, best known for his work on Friendly Neighbood Spider-Man and Young Justice, revealed on his convention schedule that he will be at WonderCon. Commission sketch prices and options start at $40 for a black and white head shot, and go up to $200. More information can be found on his site.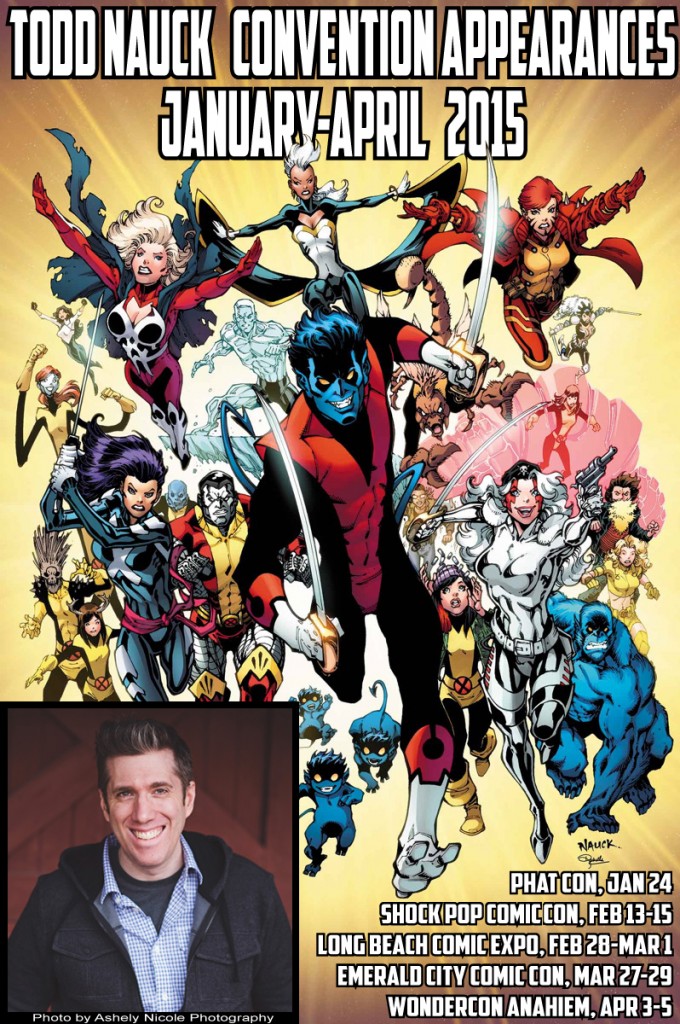 J.W. Balsley, a cartoonist, announced on Vimeo that he's heading to WonderCon.
Anything we missed? Let us know in the comments, drop us a line or tweet us at @SD_Comic_Con.