With the announcement of San Diego Comic-Con 2015 Open Registration happening this coming weekend, fans and regular attendees are in a frenzy. Before checking out our latest news offerings, be sure to acquaint yourself with the San Diego Comic-Con Unofficial Blog Open Registration visual guide and tips. Also, don't forget to tune in to our live coverage of open registration starting February 21 at 8:30AM PT / 11:30AM ET.
With that said, Comic-Con 2015 announcements pause for no one and nothing.  In this edition of Under the Tents, we bring you news of artists and authors attending, the art show, tentative word on when parking might happen, how you can be part of the art show, and more.
Here's a look at some news you might have missed:
According to Scottie Young's official site, he will be attending SDCC 2015. Young is an illustrator and cartoonist who has worked with Marvel, Image, and more, and he did one of our favorite exclusive Marvel posters two years ago. He is currently working on illustrating adaptions of L. Frank Baum's OZ novels.
Toy company NECA recently announced that they would be revealing half of this year's releases at Toy Fair NY, but they are holding back "so much more" for SDCC as well.  NECA also tweeted that it is too soon to discuss specifics, but many of the selections for this year's Comic-Con exclusives have been finalized — so stay tuned for updates.
A week from today @ToyFairNY will be in full swing. What secrets & surprises will be revealed?! One thing to keep in mind is it represents

— NECA (@NECA_TOYS) February 7, 2015
Only half of our offerings for the year. So much more being held back for sdcc & later reveals. We are jammed all year long. Get ready!!

— NECA (@NECA_TOYS) February 7, 2015
@Jahilianaire many of mine are locked now but too early to discuss them

— NECA (@NECA_TOYS) February 7, 2015
Author of the Pact Arcanum book series, Arshad Asandunuddin, has revealed via his goodreads website events page that he will be making an appearance at the Con this summer.
In a recent announcement on Bleeding Cool's website, Retrofit Comics announced plans to offer up subscriptions for their 2015 lineup.  Retrofit Comics also promised some surprises along the way as well as Steven Weissman's book to be released at San Diego Comic-Con 2015.  If you are a fan of Retrofit or Weissman, be sure to keep an eye out for the book during the con.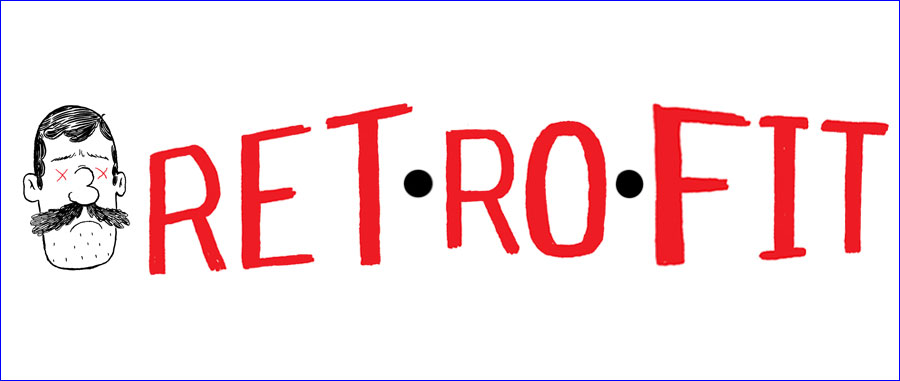 Are you interested in attending San Diego Comic-Con 2015 as a college study program?  Well this may be your chance.  Dr. Matthew J. Smith, a professor in the Department of Communication and Cinema Studies at Wittenburg University will be hosting a popular culture academic study at Comic-Con this year.  If you are interested in joining you can get more details about the program & download the entry form on the Power of Comics website.
Every year, Comic-Con International hosts an Art Show during the convention, showing off drawings, paintings, jewelry, sculpture, and even "more unusual" findings from gifted artists. If you'd like to be part of this event, the 2015 Rules and Entry Form can now be found on CCI's site.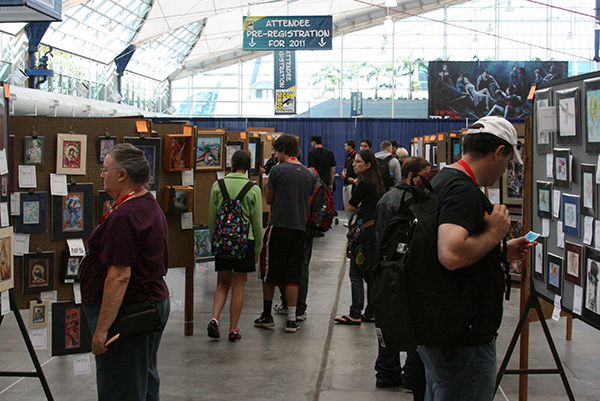 As you may already be aware, due to some downtown development, San Diego Comic-Con (and all of downtown San Diego) will be down over 500 parking spaces for this year's event. For the remaining spaces, though, there's still the Ace Parking sale to contend with. Jon Gjerset, CIO of Ace Parking, told us earlier this week that their team "are working on a process to ensure we can get through the sale as smoothly as possible. More details on how that will work will be forthcoming in about a month." Ace confirmed the same to a fan, telling them that they "should have an update by mid-March". We've got everything crossed for an easy-going sale.
@Avalon1951 Working on plans for #sdcc2015 parking permits. Should have an update by mid-March. Thank you for your patience.

— ACE (@AceParking) February 12, 2015
Writer, penciller, inker, and colorist Tony Harris announced on his Instagram that he will be offering a very comprehensive SDCC poster exclusive. The poster will feature every character he has created going all the way back to his self-published B.L.A.D.E.  The list of characters included is quite long, and the art will be penciled, inked, and colored by him.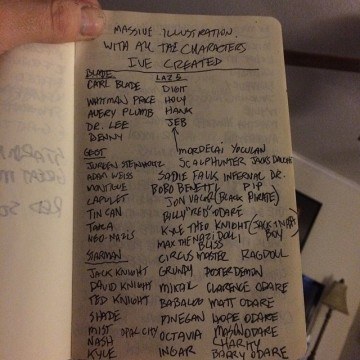 Artist Thomas Perkins has announced on Twitter he will have an artist's table at SDCC 2015 that he will be sharing with an undisclosed pal. Perkins won an Emmy Award for Outstanding Individual Achievement in Animation for his work on Ben 10.
Looks like I will be sharing a table with a pal of mine at SDCC 2015! Looking forward to it.

— Thomas Perkins (@TNPerkins4) February 14, 2015
Anything we missed? Let us know in the comments, drop us a line or tweet us at @SD_Comic_Con.