We get it, okay? You're all at Star Wars Celebration this week, having way more fun than we are (and if you are, if you're not following Parks And Cons, you're missing out on some great coverage). But that isn't the only big convention happening in the next few months, so let's temporarily turn our attention to San Diego Comic-Con. Then we'll let you all get back to Celebration.
Thanks to Celebration, we've got news on two Star Wars exclusives from Gentle Giant and Jakks that will be headed to San Diego Comic-Con this year, as well as news on what you can expect from Mezco's booth, appearances by PreviewsWORLD and Diamond, and artists like David Derks.
Here's a look at the news you might have missed:
BossLogic Inc, an artist also known as Kode A., tweeted that he will be attending SDCC 2015 all the way from Australia.
It's official guys, Bosslogic is Coming to America 😀 see you in July #SDCC #Evo pic.twitter.com/GtX6o2mx3O

— BossLogic (@Bosslogic) April 13, 2015
Still looking for housing for Comic-Con 2015?  Bluewater Vacation Homes posted on their Facebook page that they would like to help you find a San Diego vacation rental. Check out the page or give them a call.
Artist David Dirks tweeted our pal An Englishman in San Diego that he'll be at Comic-Con this year, and whatever he has in store for the convention will "include creators from Cartoon Network, Disney and a few other studios".
@EnglishmanSDCC Well…it'll include creators from Cartoon Network, Disney and a few other studios. I'm vague, huh?

— David Derks (@dderks) April 12, 2015
Just like we told you in the last edition of Under the Tents, Action Figure Xpress and Four Horsemen teamed up for an exclusive Gothitropolis Dark Mist Decimus Hrabban Raven figures. You can order it now, for $35, and either pick it up at the convention or have the item shipped directly to you.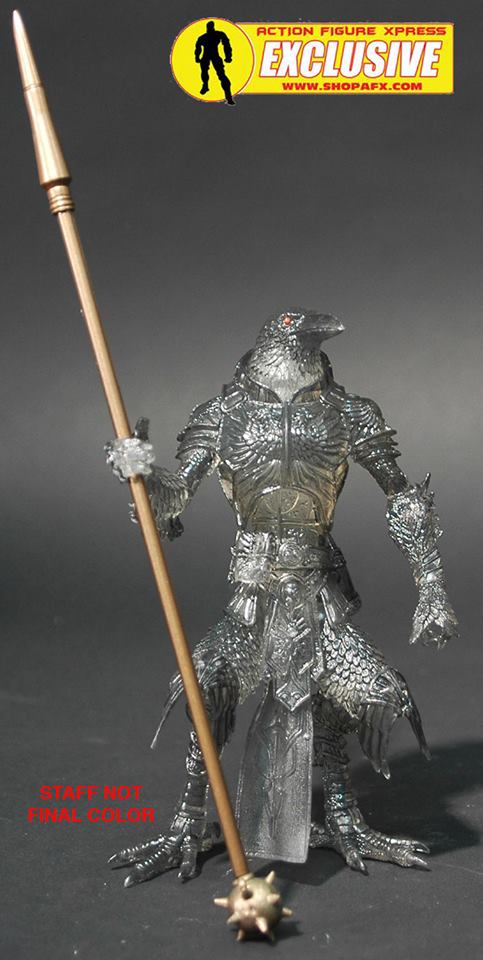 Thanks dude! Actually the site has completely sold out, but rumors are there may be a limited amount at SDCC. https://t.co/DQ203cLvBQ

— Mezco Toyz (@mezcotoyz) April 15, 2015
The Death of "Superman Lives": What Happened? writer, director, and producer Jon Schnepp, posted on Twitter that the global release of the documentary about the Tim Burton/Kevin Smith/Nicholas Cage Superman film from the 1990s that was never made is slated for July 9, "timed with" San Diego Comic-Con. Although it's unclear if a screening of the film will happen at Comic-Con, Schnepp does mention that the documentary will have a booth at the convention.
May 1st is our limited theatrical premiere. The Global Worldwide Release is July 9th, timed with #SDCC2015 which we will be at with a booth!

— Jon Schnepp (@JonSchnepp) April 15, 2015
https://www.youtube.com/watch?v=_5Q1j0XJQPI
GRIZandNorm, aka Griselda Sastrawinata and Normand Lemay, responded to a tweet that they will be attending SDCC 2015.  Griz and Norm are feature animation artists at Walt Disney Animation Studio

.
https://twitter.com/GRIZandNORM/status/588356790699474944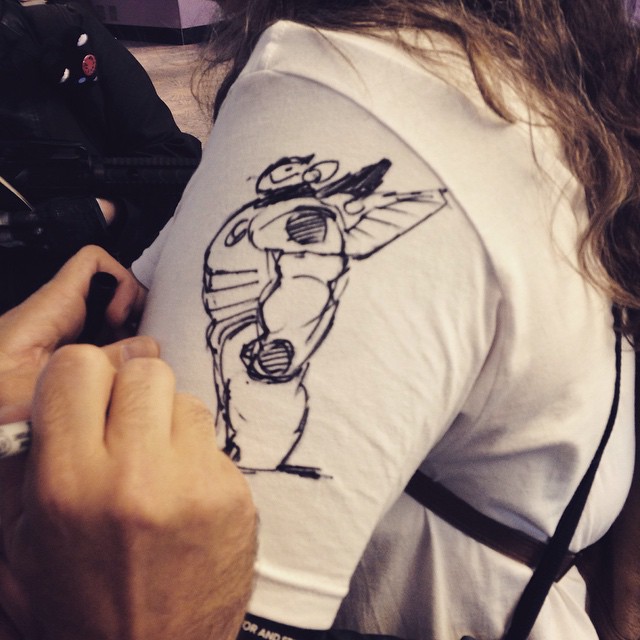 Star Wars Action News first reported that Gentle Giant revealed at Star Wars Celebration that they will have a Kenner Jumbo R2 from Droids exclusive headed to SDCC, that also comes with a pop-up sensor. Our own Parks And Cons, who is on the ground at Star Wars Celebration, was able to get a photo of the R2 piece: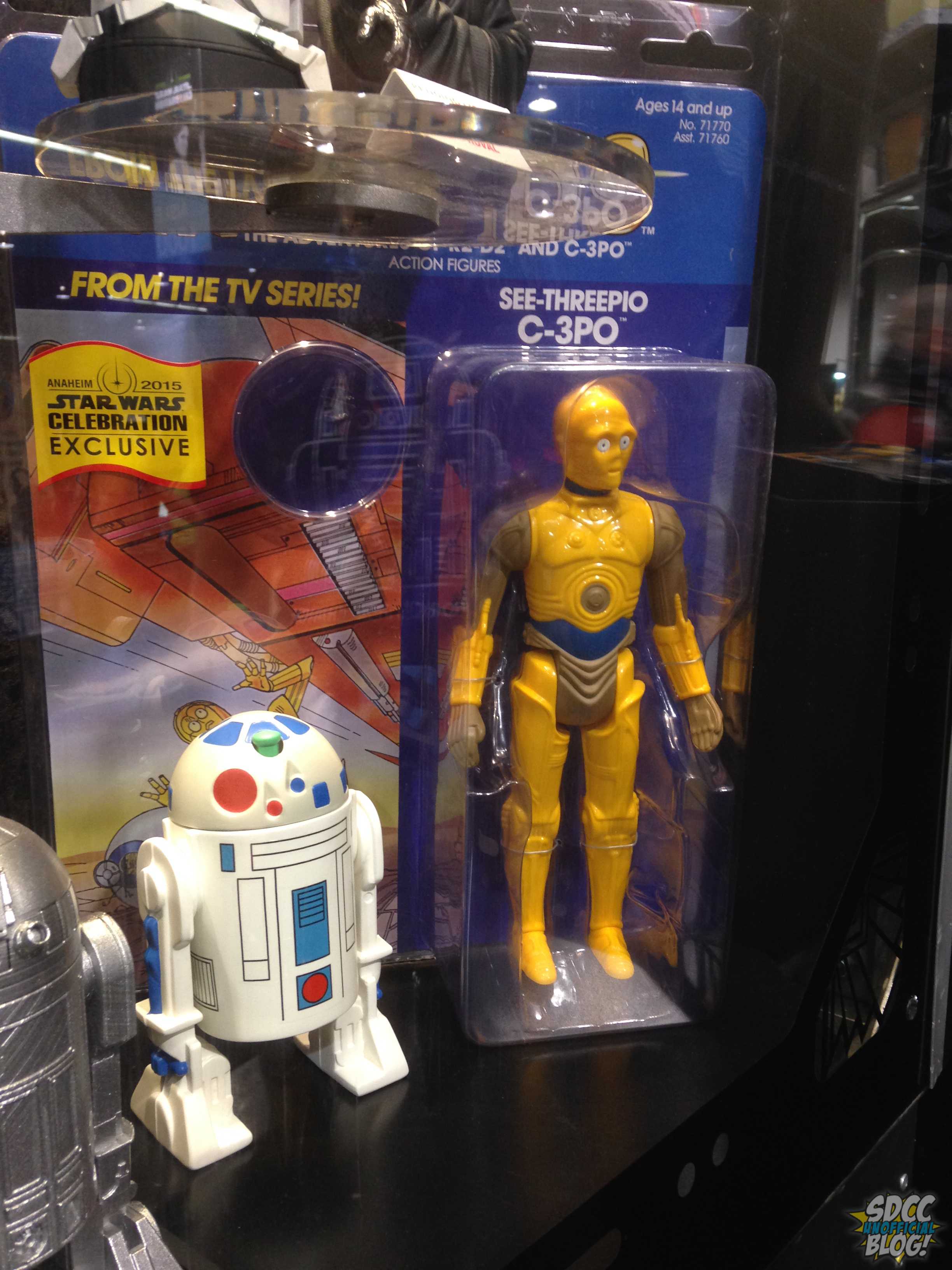 Jakks Pacific teased at Star Wars Celebration that they will have a San Diego Comic-Con exclusive Boba Fett that has never been done before in any format or toy line. The Jedi Temple Archives, as well as several other outlets, are reporting that the piece will be limited to 1000 pieces. Here's a look at the figure, thanks again to Parks And Con: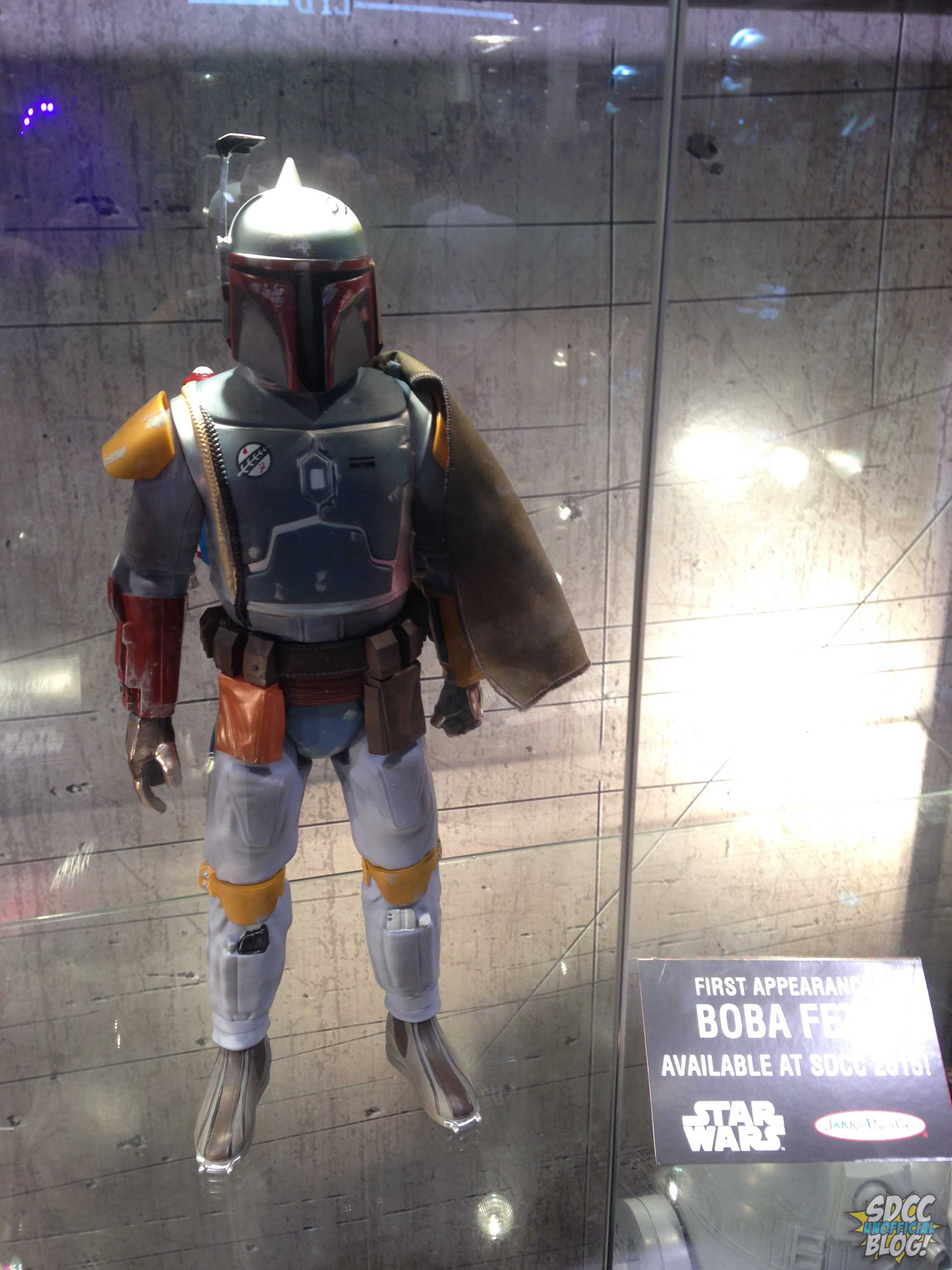 PreviewsWORLD Editor Vince Brusio mentioned on Twitter that he will be at Comic-Con this year "filming for Diamond" Select on Wednesday-Friday. No word on what exactly they'll be filming, but we'd put money on this meaning Diamond Select is back at the convention again in full force.
https://twitter.com/VinceBrusio/status/589137940850335745
Anything we missed? Let us know in the comments, drop us a line or tweet us at @SD_Comic_Con.