After some questionable photos surfaced this morning on Planet Iacon, a Transformers fan site, many began speculating that the displayed Devastator was headed for San Diego Comic-Con. And now, it looks like it's really happening, as the official Transformers page has just released a photo of the Devastator figure. [UPDATE] The Transformers Facebook page has added a second photo, of the Constructicons, and confirmed that these will be available at San Diego Comic-Con.
So here's a look at the figure: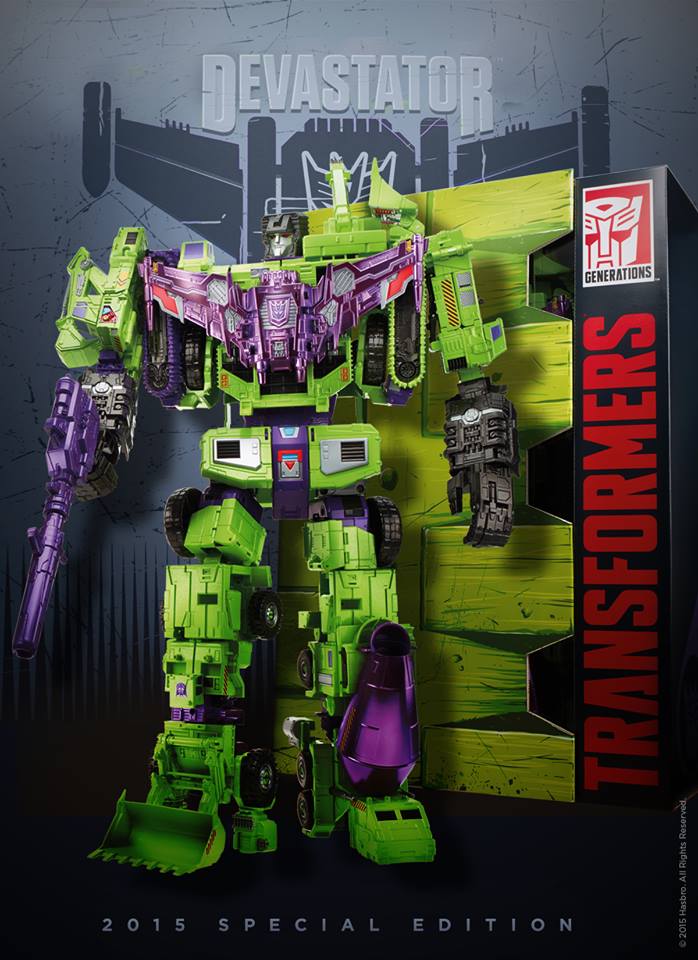 And here's a look at the Constructicons: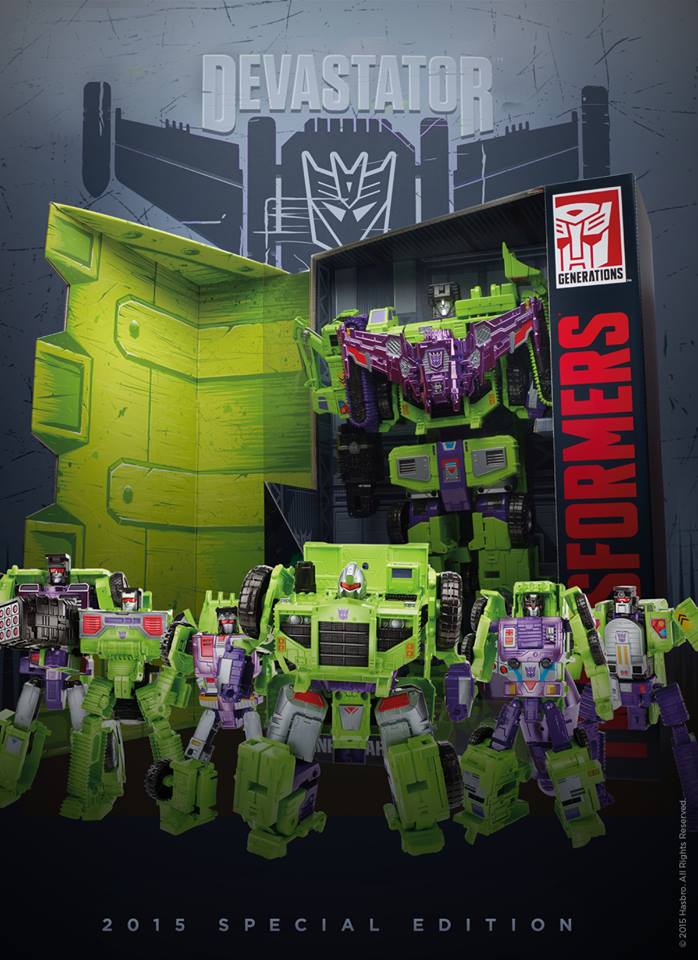 The Devastator stands 18″ tall, and is decked out in all of his G1 deco, vac metal glory. There's no word yet on pricing or availability, but here's a look at the description from the back of the box, as shared earlier today by TWF2005:
DEVASTATOR is a raging hammer of chaos, battling conflicting voices in his head one nanoklik, then crushing his targets the next. He is the perfect weapon, held back by one imperfection: the circuit-clogging conflict caused by bots unable to wield the very power that they themselves bring to life. The CONSTRUCTICONS struggle to successfully merge their thoughts into one cohesive action, making it difficult to focus the wrath of their combined form. Were they able to harness the full force of their collective power, they would give the DECEPTICONS a weapon capable of pounding entire civilizations into dust. As long as that threat exists, DEVASTATOR will loom as a shadow across the universe, an enemy the Autobots – and all the worlds they protect – must fear.

"Prepare to meet your doom. Nothing can withstand the might of DEVASTATOR!
Will you be picking up the Devastator? Let us know in the comments.