Television series comprise a huge chunk of the schedule for San Diego Comic-Con — and every year it seems like they become a larger and larger piece of the pie. The lines for Ballroom 20 are starting to rival even those of Hall H, and they won't be getting any shorter any time soon.
As the anticipation builds for the official announcements from networks and CCI as to which television shows will be on the panel schedule, we like to take time out earlier in the year to speculate which shows have the best chances of appearing at SDCC. We've broken up our picks into three segments, including the Broadcast Networks and Cable Networks, and we're wrapping up today with the family channels — Cartoon Network, Disney, The Hub, and Nickelodeon.
So what do we think you'll be seeing at Comic-Con this summer? Let's take a look:
Cartoon Network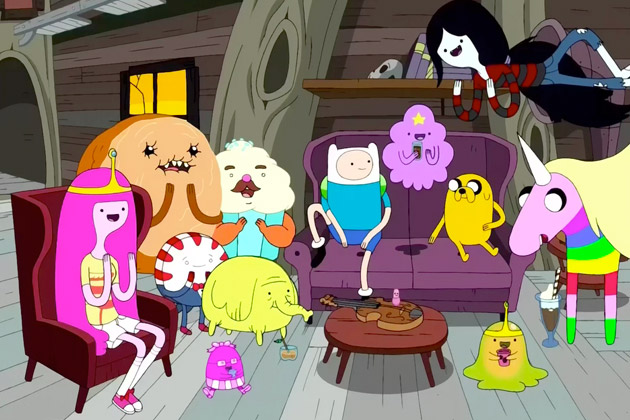 Word on the street has it that Cartoon Network may not be back in their usual Children's Museum offsite this year — which could mean the network is overall going bigger, going smaller, or only the offsite is affected. No matter what the plan for this year is though, we'd be shocked if we didn't see the usual panels for Adventure Time, Regular Show, Steven Universe, Lego: Legend of Chima, and Teen Titans Go! (assuming the latter is renewed). Just like last year, expect the biggest presence for Adventure Time and Regular Show. We also expect some presence for Uncle Grandpa, Clarence, and probably The Amazing World of Gumball.
But it's the new series we're most excited for. After all, isn't the best thing about Comic-Con the opportunity to see things before anyone else? There are two really good contenders: We Bare Bears, which has the edge solely because it's slated to begin airing sometime this year. The series follows three bear siblings, in their awkward attempts at assimilating into human society. But then there's The Powerpuff Girls, the reboot of the popular series. It's got a large following (especially if you grew up anywhere near the 1990's). The only caveat is that it doesn't begin airing until 2016, so it could simply be too early.
Disney XD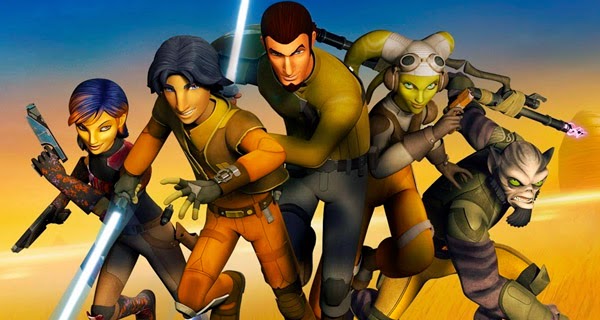 If you don't think Star Wars Rebels will be at Comic-Con, you clearly haven't been paying attention. They went hard at the convention last year, they went hard at WonderCon and Star Wars Celebration Anaheim this year — and they'll go hard at SDCC again this year. Moving on!
Expect the usual panels for both Wonder Over Yonder and Gravity Falls, and thanks to creator Sam Levine, we also now know that Penn Zero: Part Time Hero will be making its Comic-Con debut.
With Phineas and Ferb winding up their series in June, it's unlikely we'll get a panel — but, they could still sneak in one last appearance, as Disney XD is airing a standalone hour-long special focused on Agent P called The O.W.C.A. Files this fall.
Marvel is actually the one who brings along the Marvel animated TV series, but we're going to discuss them here, because we can. We fully anticipate the "Marvel Animation Presents!" panel to return, likely with material for both Avengers Assemble and Hulk's Agents of S.M.A.S.H. We actually think the panel contents will be kept a bit under wraps, and then renewals for both shows will be announced at Comic-Con. Ultimate Spiderman hasn't been renewed or officially canceled — but we're not hearing good things on its renewal odds, so don't hold your breath for that one.
Nickelodeon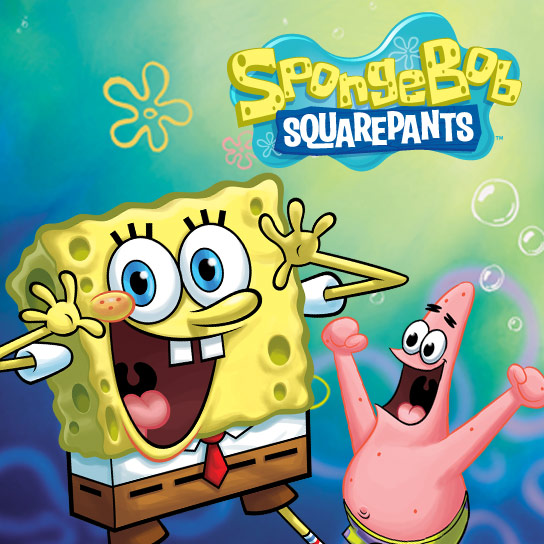 SpongeBob Square Pants will be back again this year where it rightfully belongs — on the TV stage — and they'll also be performing a live table read, so expect the voice cast. With The Legend of Korra having finished its run, that mostly leaves Teenage Mutant Ninja Turtles for the network. They also brought out Sanjay and Craig last year, and it does fill the "every panel has to have Chris Hardwick somewhere on stage" bingo card square, so it could return as well.
Last year also saw a mish-mash panel of several of Nickelodeon's upcoming series, so we could get the same this year. They've got Pig Goat Banana Chicken on the horizon (which also saw a small sneak peek last year), which follows well, you guessed it: a pig, a goat, a banana, and a cricket, on a series of adventures. There's also The Loud House, about growing up in a large family, and Welcome to the Wayne, about a group of friends exploring their apartment building.
Television Graveyard
The Legend of Korra (Nickelodeon)
Phineas and Ferb (Disney XD)
Which shows are you excited about, or what shows do you think will be at the convention that we may have left off? Let us know in the comments.