There is an insane amount of news in today's Under of Tents San Diego Comic-Con news round-up – everything from exclusives to panels to swag. There's so much, that we're not even going to list it all out – just read for yourself, as there's some really good tidbits today.
Here's a look at the news you might have missed:
The Loyal Subjects have posted more information on the SDCC exclusive Teenage Mutant Ninja Turtles on their website.  These are black and grey "stealth editions" with the standard colored highlights for the four individual turtles.  We also now know that they will be in limited supply and available at booth #5050. From their site, here's a closer look:
Star Trek Axanar has posted on their Twitter page that they will be joining the Digital Bits panel at this year's Comic-Con. The independent film takes place in the Star Trek Universe and follows the character Garth of Izar, a hero of James T. Kirk. The panel will have give-aways and a first look at Axanar. Pre-production is scheduled to begin in October 2015.
Axanar to join Digital Bits Panel at #SDCC! #StarTrek http://t.co/mOJYEI8BCM

— Axanar (@Axanarfilm) May 11, 2015
Actress Chase Masterson, founder of Anti-Bullying Co, will be back at Comic-Con this year with her annual "End Bullying" panel.  She tweeted that the panel will take place on Sunday, July 12th, at 10AM.
@mishacollins Hi! So @AntiBullyingCo's SDCC "End Bullying" panel is Sunday 7/12 @ 10 am. Hope you can make it! Can I send you some deets?

— Chase Masterson (@ChaseMasterson) May 12, 2015
The Ninjabot tweeted that in addition to having an SDCC exclusive print, they will also have free daily exclusive swag. If you haven't already checked out their Superheroes "Origin" series, we highly recommend it – and if you're attending our sold out Enchantment Under the SDCC party, you'll be taking home one of their prints.
Oh, did I mention we're working on FREE DAILY Exclusives Swag for #SDCC? Oh yeah! And that doesn't include our SDCC Exclusive Print!

— Arnel Baluyot (@theninjabot) May 12, 2015
Back in Time, a documentary film about the cultural impact of Back to the Future 30 years later, announced on Twitter they will have a panel at SDCC 2015.  The movie is set to premiere in fall 2015.
https://twitter.com/BackInTimeFilm/status/598136109328109569
https://www.youtube.com/watch?v=bYviBdBm5v0
SpankyStokes.com posted an article and pictures of an San Diego Comic-Con exclusive collaboration between Kidrobot and WuzOne.  It will be an 8″ Dunny figure resembling Pinocchio.  We will keep you posted as more info becomes available.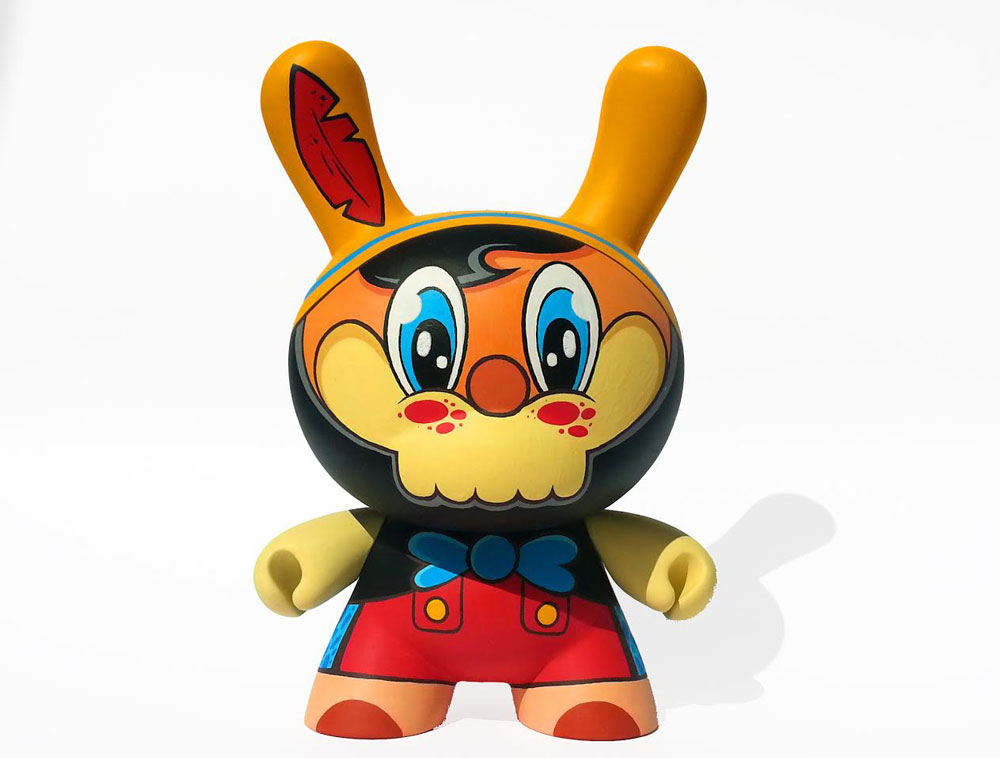 The Orlando Business Journal has reported that Red Giant Entertainment Inc. will be releasing 50,000 copies of its Giant Sized #1 comic at SDCC this summer.  Their Giant Size line series of eight comic will be 64 pages long versus the standard 24-32 pages comics. The issue will contain previews of work from all eight of their upcoming series.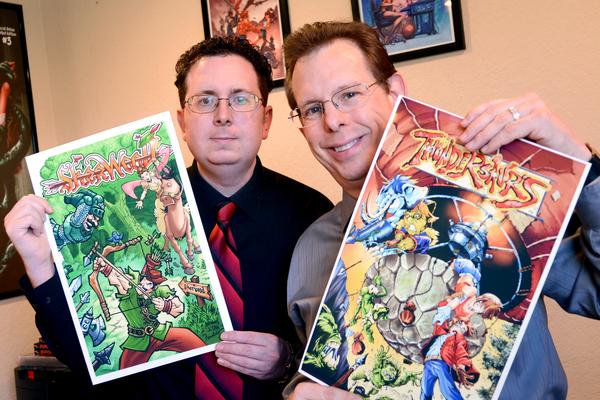 Oh, hey, since I have your attention. It looks like I'll be at the San Diego Comic Con this Summer! Dates/times tbd. Are you going?

— Christopher Gorham (@ChrisGorham) May 13, 2015
Freelance illustrator, and also guitarist for the band Good Charolette, Billy Martin, posted on Twitter that his book Damious McDreary A Boy and His Bat will have a dark variant cover only available at Comic-Con 2015.
Damious McDreary book cover. Dark variant. Get one at @Comic_Con this July! #sdcc15 pic.twitter.com/oYAeIwbnGv

— Billy Martin (@TheBillyMartin) May 13, 2015
Neo Edmund, writer of novels, screenplays, cartoons, and comic books, posted in Twitter that he will be hosting a panel and appearing on many others at this year's San Diego Comic-Con.
Excited to be hosting a panel at San Diego Comic Con and appearing on many others! #comiccon #ComicCon2015 #SDCC2015 pic.twitter.com/WtZBAVV9qC

— NEO EDMUND (@NeoEdmund1) May 13, 2015
The Supernatural Wiki has posted a survey to gather information on a possible Supernatural cocktail party during SDCC 2015.  It would take place Thursday, July 9, from 5:30-7:30pm in honor of the ten year anniversary of the original screening of the Supernatural pilot at Comic-Con. Follow the link to participate in the survey and make a Supernatural party happen.
Cartoonist and illustrator, John Steventon, posted on his Instagram a work in progress page from his comic The Inquiring Minds. He will be releasing book two at Comic-Con and selling an exclusive SDCC variant cover of book one. The comic follows three kids looking for fun and adventure.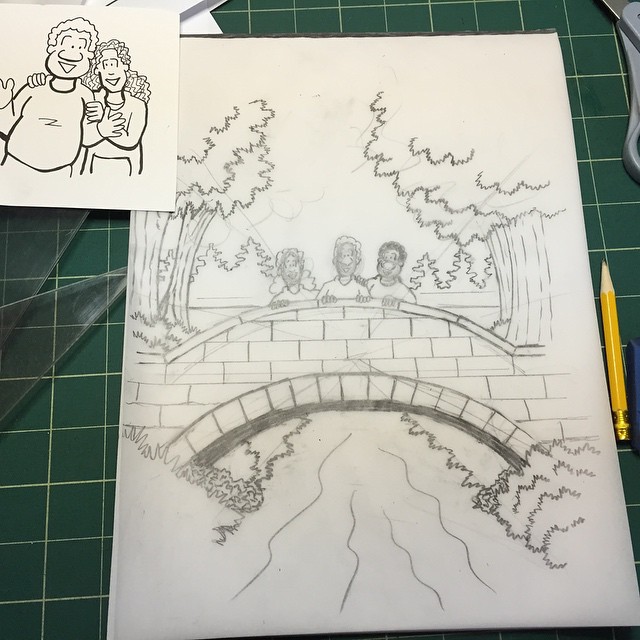 Joel Enos, writer of stories and comics, and editor of manga, posted on his Twitter that he will be attending Comic-Con 2015.
https://twitter.com/joelenos/status/598889675466510336
Author Roy Burdine posted on Twitter that he will have a booth at San Diego Comic-Con this year promoting a new book he did with Shawn McManus called Megan's Brood.  There is also a sneak peek photo.  Burdine is known for his book series TXTme and works for Dreamworks Animation.
https://twitter.com/RoyBurdine/status/598882119721439233
Brian Hess, creator of the comic Awake, posted on Instagram that he will be attending SDCC and will on on the Action Lab panel.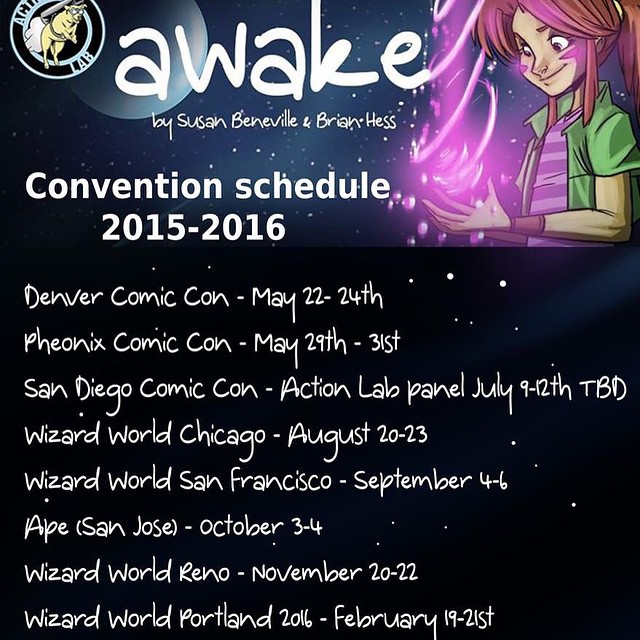 Alan Kistler, best selling author of Doctor Who: A History, tweeted that he will be on a few panels are Comic-Con this year.
https://twitter.com/SizzlerKistler/status/598877609158541312
The Loyal Subjects have posted another SDCC 2015 Exclusive on their Facebook.  This time it is a Transformers Mirage figure.  It is listed as being a pre-production sample, but looks just as great as everything else they have revealed so far.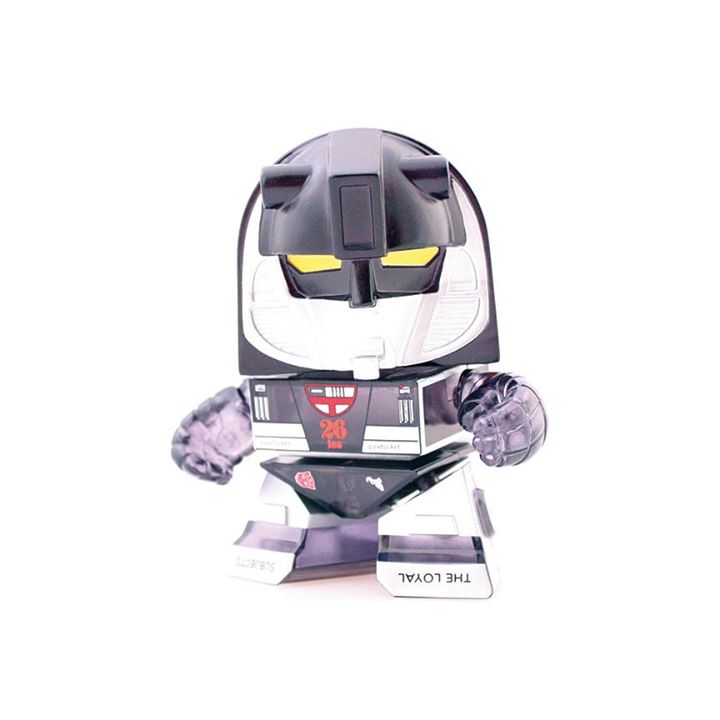 Tattoo artist, Chris 51, will be making an appearance at the Kidrobot booth.  Kidrobot posted on their Facebook page an image of one of his recent Kidrobot insired tattoos. Chris 51 works at Area 51 Tattoo and appears on the TV show Epic Ink.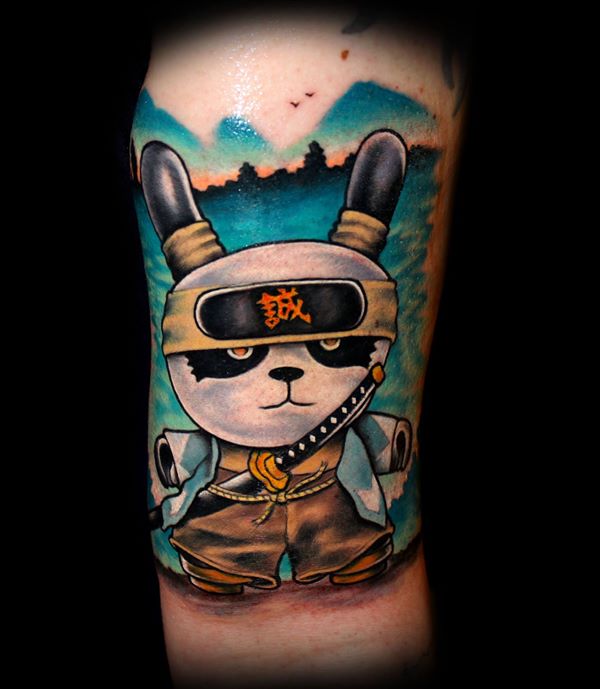 Spy Kitten, model, burlesque, actress, and more announced on her Instagram page that she will be be presenting a workshop at SDCC 2015.
Critical Media Studios expert Meredith Levine will be holding a panel at Comic-Con this year as well, she announced on Twitter, called Fandom is My Fandom, or We All Live in a Coffeeshop AU.
I am proud to announce that for the first time I will be speaking on a panel at #SDCC

— Meredith (@meredithgene) May 14, 2015
@moonandserpent Fandom is My Fandom, or We All Live in a Coffeeshop AU about fan works.

— Meredith (@meredithgene) May 14, 2015
Artist Rhiannon Owens showed off one of her exclusive trading cards that will be available at the Breygent booth. The image is a bit NSFW, but you can find it on Instagram.
Anything we missed? Let us know in the comments, drop us a line or tweet us at @SD_Comic_Con.