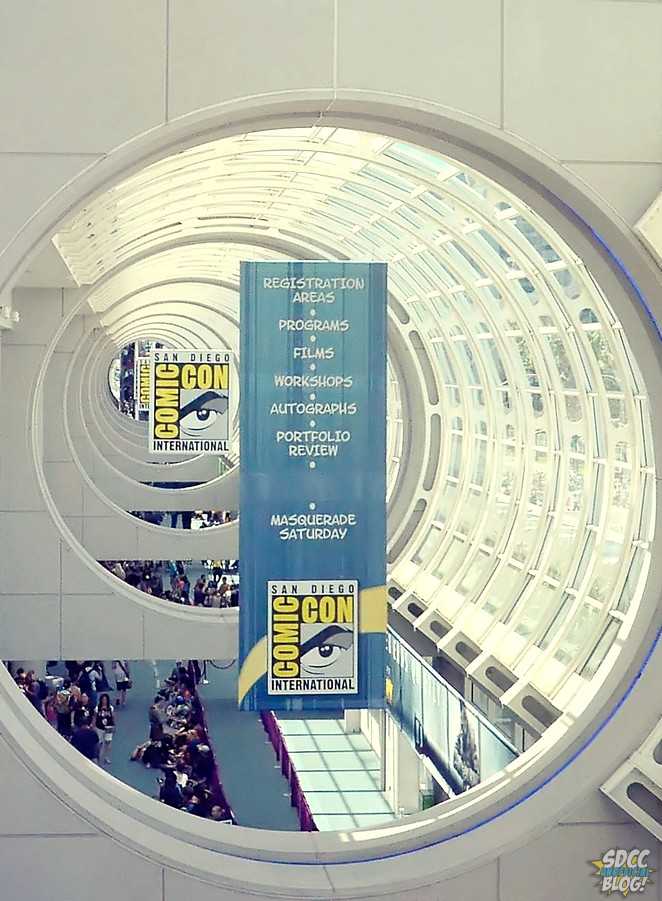 It's now May, and that means in less than 70 days, San Diego Comic-Con will be upon us. Are you prepared? Well, alright, no one is probably ever completely prepared, but your best option for ensuring you make the most of the behemoth that is Comic-Con is keeping up with the important information. But don't worry! We've got you covered. Here's what you can expect over the next month:
Exclusive Announcements
May will be a big month in the world of exclusives for most of the major companies. We already have our first looks at the first two Comic-Con exclusives from both Hasbro and NECA, and the word is very likely that we'll be seeing more this month (hopefully including that Hasbro Star Wars exclusive – as last year's Star Wars announcement came as early as May 5). Also expect some announcements from companies like Mattel (whose announcements started on May 6 last year, and who promised recently on Twitter that SDCC reveals are coming), Bandai, Entertainment Earth, Square Enix, and many others.
Offsites Announcements
We're anticipating lots of offsite news in May – including word on this year's Funko FunDays, ticket information for HopCon, hopefully any news on the Conan O'Brien tapings, and even more that we may not even know exists yet. Plus, tickets for SherlockeDCC went on sale today, on May 1. Our own reader party, Enchantment Under the SDCC, also still has t-shirts on sale through May 13 – so grab yours now.
Panel News
Those who applied to hold a panel during Comic-Con typically hear back in either late May or early June. We're very likely to keep getting announcements all the way through May — last year at this time we saw confirmations about appearances from Avengers: Age of Ultron, Sleepy Hollow, and many more.
Parking Permit Sales
Ace Parking's parking permit sales actually already kicked off on April 27, but they'll continue all throughout May, in groups that were assigned in this year's new lottery system. We've been hearing that this year's sale has been pretty seamless – no issues with load times, purchases, or anything in the process, which is a feat in itself in the world of Comic-Con sales. If you weren't so lucky in the lottery, all remaining inventory will go back on sale on June 8.
More News, More Features
We know we say this every year, but the news just seems to keep coming faster than ever. But we know from experience, you ain't seen nothin' yet — May is the start of the true news season for SDCC. Expect all sorts of booth, offsite event, panel, and other information to be announced fast and furiously from here on out, and we'll be on top of it all to be your number one source for all-things SDCC!
Is there anything in particular you would like us to cover or want to know more about for SDCC? Let us know in the comments, drop us a line or tweet us at @SD_Comic_Con.