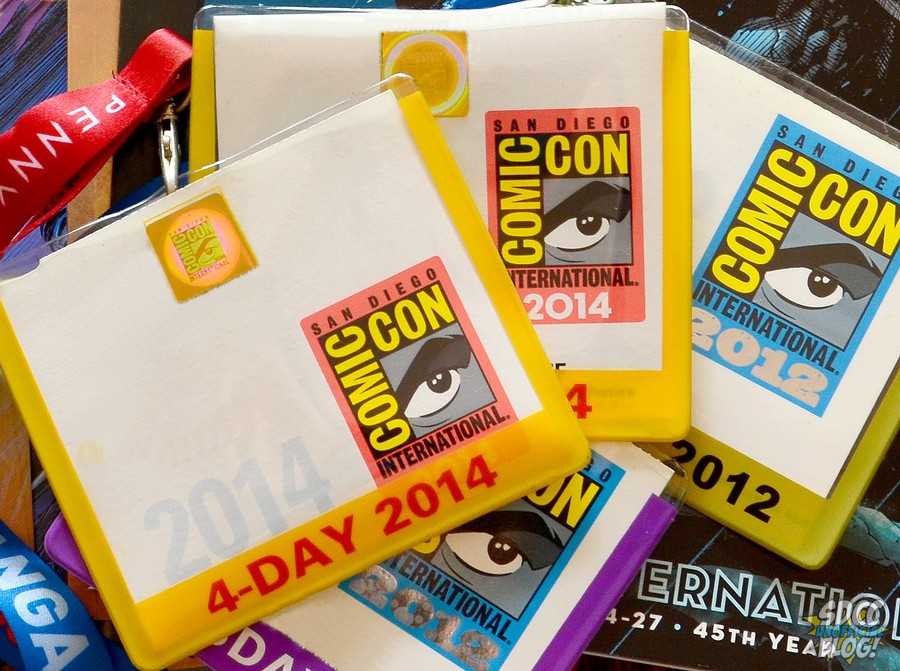 Although we just finished San Diego Comic-Con 2015, it's never too early to start planning for next year. For general attendees who attended in 2015, that means thinking about Preregistration for Comic-Con 2016, to be held July 20-24. In their Toucan Blog post this morning, Comic-Con International reminded 2015 attendees to hang on to your 2015 Comic-Con badge as an important piece in Preregistration for next year's convention.
As with last year, there is a number printed on all badges that is unique to the holder, and will be key in participating in Preregistration for Comic-Con 2016. You will need to physically enter that number to "validate" your badge during a set time frame to be eligible to participate in Preregistration for 2016, and CCI also notes that they will email 2015 attendees with more information soon. They told attendees before the con that we should keep an eye out for news in August, so the date for validation may be coming sooner rather than later. Check out our visual guide to badge validation and Preregistration, which was held in November last year.
Just remember: Keep it secret, keep it safe. If you lose your badge you will not be able to participate in Preregistration, and will need to wait for the open sale in early 2016.
Read about the Comic-Con badge sale in our 2015 Pre-Registration Recap, and learn more about SDCC badges in our article, "What Are The Odds Of Getting A San Diego Comic-Con Badge?"
Discuss badges in the comments below!