Did you think that we were done unveiling all of Toddland's awesome San Diego Comic-Con exclusives? Well, they've got a little more Bob's Burgers magic up their sleeves with two more offerings, which are very affordable, as well as daily giveaways at Booth #4537 that you won't want to miss.
First, let's look at their added exclusives:
Snag a Tina Erotic Friend Fiction 5×7 Notepad for only $5! This is limited to 250, and will sell fast.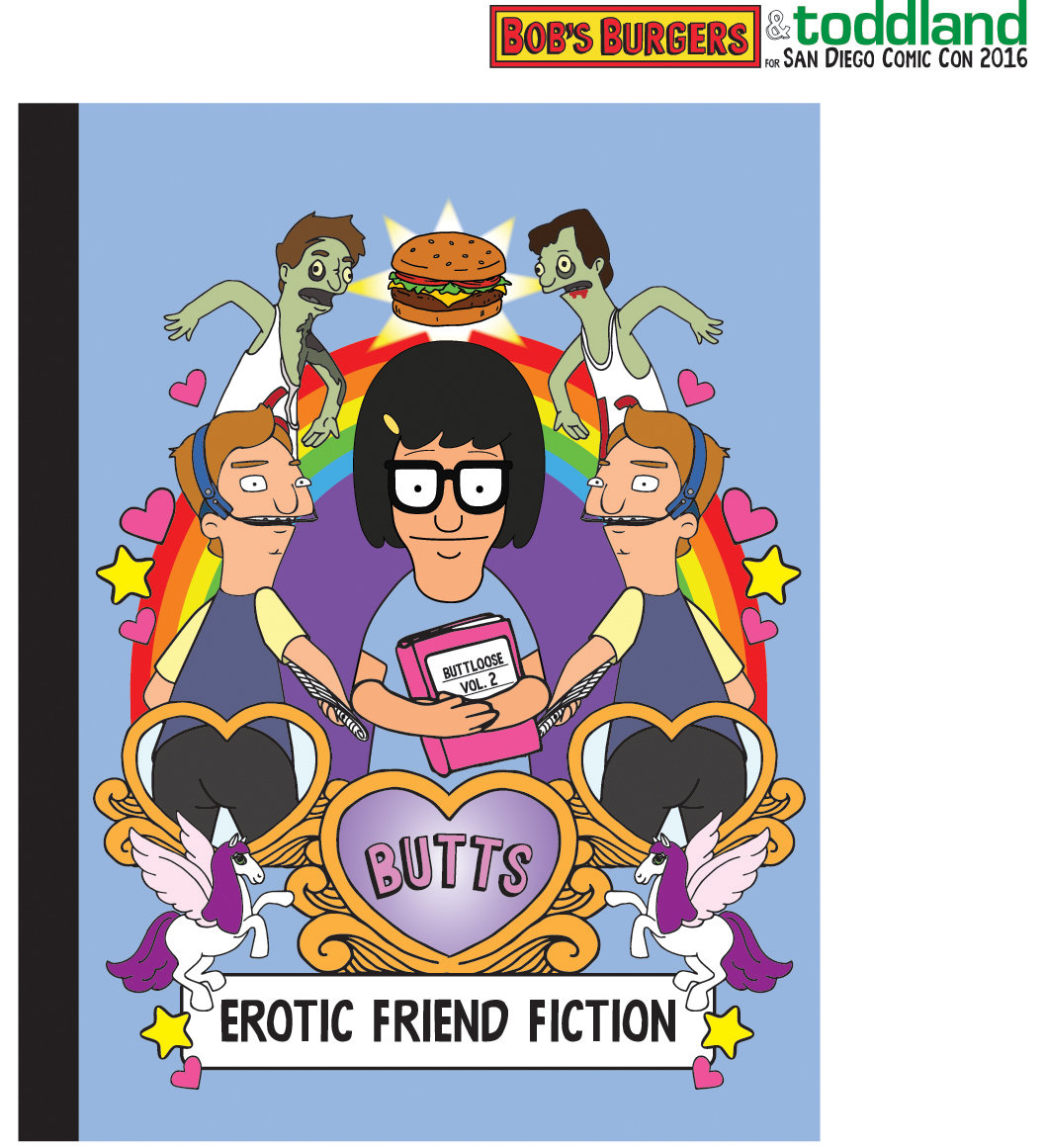 You can also score a Bob's Burgers Tote Bag for $20, which features Bob and Linda as the iconic American Gothic couple. It's limited to 25 – yes, just 25.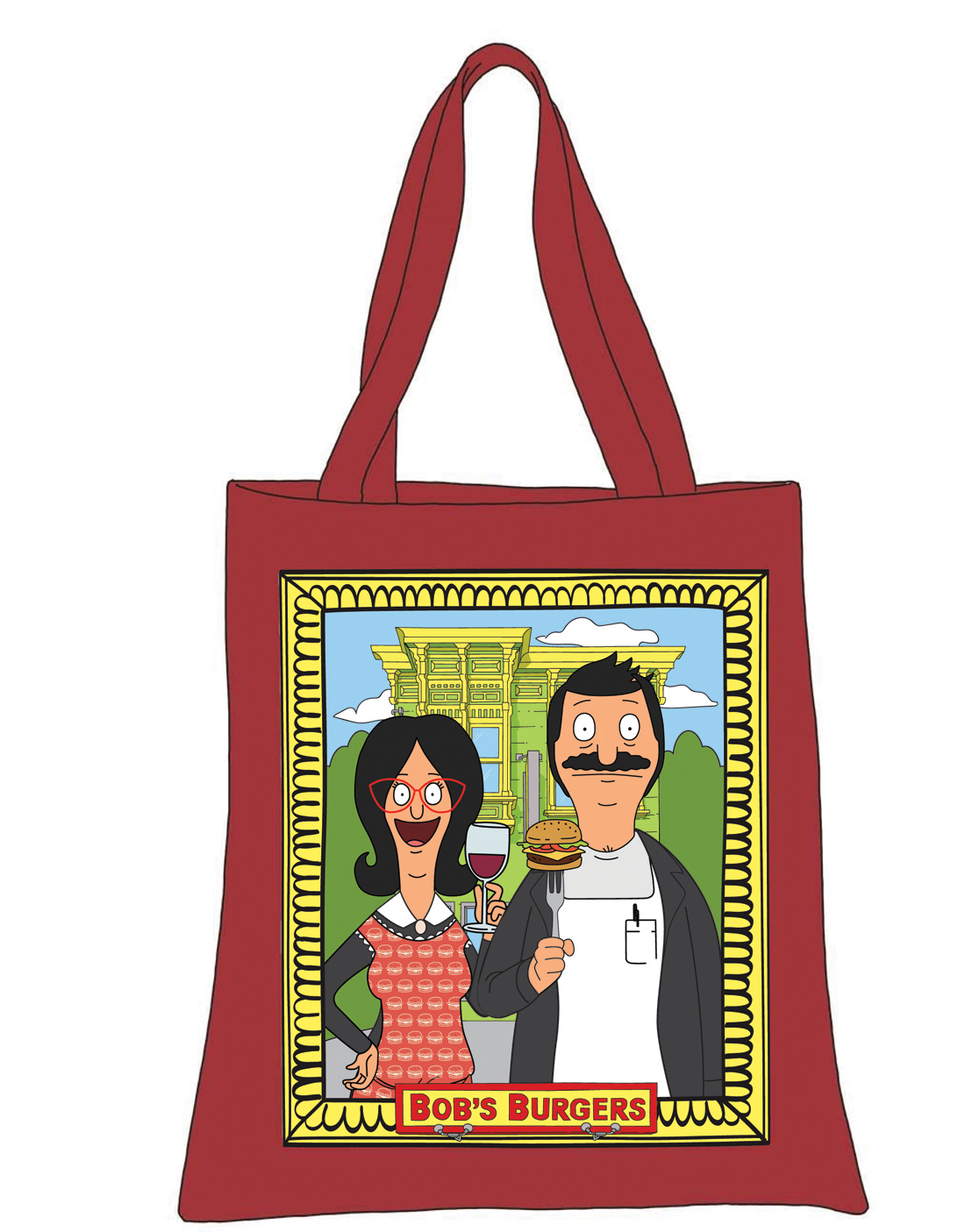 You'll also want to stop by the booth for daily handouts each day, which will be handed out at random times throughout the day. Here's a look at what you can snag:
toddland Beefsquatch ID stickers – limited to 100/day
Bento Box magnets – limited to 175/day
FOX Bob's Burgers totem pole restaurant camp 3×5 notebooks – limited to 175/day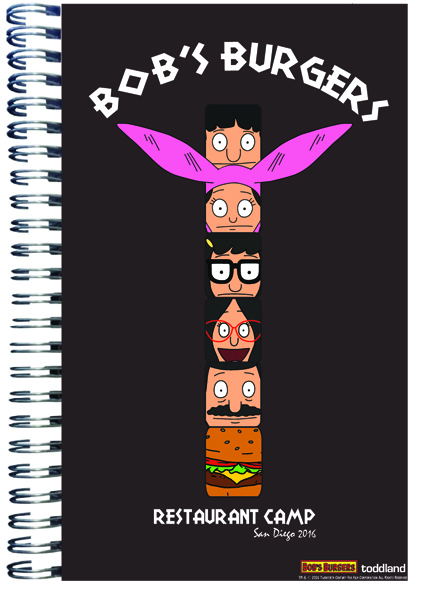 And if you haven't already seen all of their other, awesome exclusives – here's an overview (click for larger):