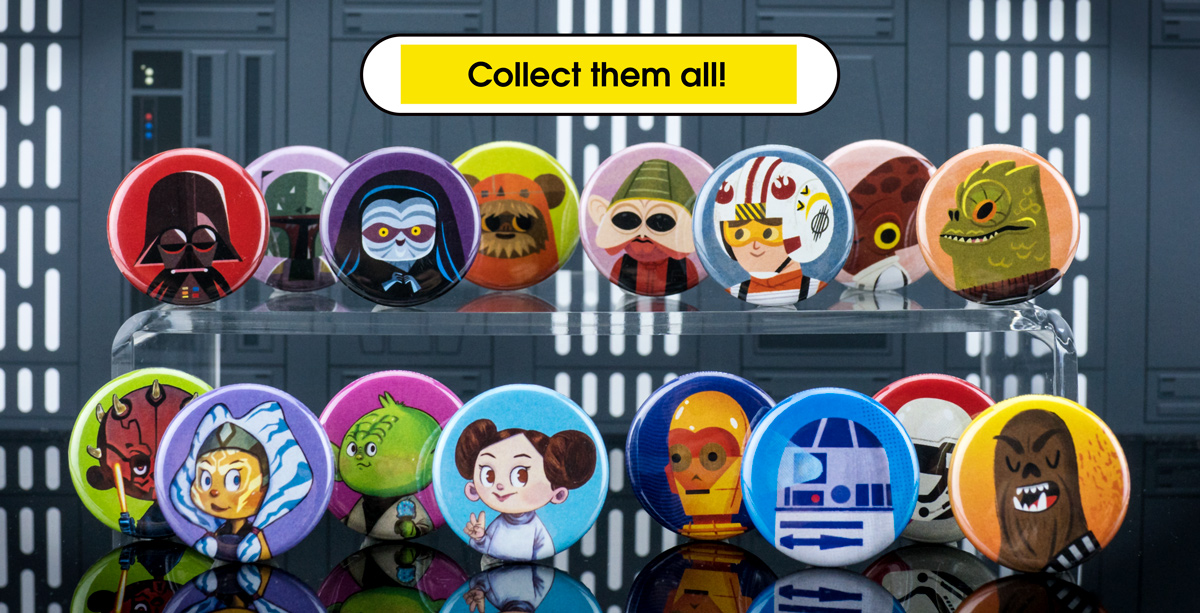 Next month, some of the hottest swag this side of the galaxy floor will be coming from a series of artists on the San Diego Comic-Con exhibit floor.
For the second anniversary of their San Diego Comic-Con giveaway, original team members Christopher Lee of The Beast is Back and Tony Bui of Genuine Haha are teaming up with Patrick Ballesteros and Joey Chou. Together, they'll be celebrating the 40th Anniversary of Star Wars with 'A Pretty Cool Giveaway Strikes Back', which will feature 18 different free, collectible buttons spread out across the show floor.
Each day Thursday – Sunday of the convention, each artist will be releasing a new button featuring a different character (with an additional button on Preview Night from both The Beast is Back and Patrick Ballesteros). The buttons come with a cardstock backing — and since they're limited, they are sure to disappear in less than 12 parsecs.
To collect all the buttons, you'll need to visit:
Patrick Ballesteros – Artist Alley DD-08
Joey Chou (Gallery Nucleus) – Booth #2643
Genuine Haha – Small Press L-06
The Beast is Back – Booth #1535