Yesterday truly kicked off San Diego Comic-Con season, with the first really big panel news of the year (as far as what's coming, that is — which is, apparently, Game of Thrones). But that's not all the news of lat,e as we've got updated on adorable plush, ComiXology signings, the deadliest KitKat bars you've ever seen, and more.
Here's a look at the news you might have missed:
https://www.instagram.com/p/ByiIjMelrBg/
https://www.instagram.com/p/BygOt0fhnve/
https://www.instagram.com/p/ByiWf2hl0By/
Working very hard today on what'll be your first glimpse at the project I've been working on with @Ssnyder1835. Something cool planned for SDCC.

— Charles Soule (@CharlesSoule) June 10, 2019
https://www.instagram.com/p/ByiNNokjO9l/
https://twitter.com/CUPFilms/status/1137854819157209088
YES, Super7 will be returning to San Diego and our booth at @Comic_Con for the 16th (!) consecutive year! Crazy! Stay tuned as we begin the annual ritual of revealing all of the amazing F-U-N we have planned this year! #sdcc #super7 pic.twitter.com/MXHNON5oYv

— Super7 (@super7store) June 10, 2019
The official panel schedule is still being sorted, but it looks like I'll have one every day of the show, not including @comiXology booth signings, so if you wanna see me? I'll be easy to find. ( o_o)-b

— Iron Spike (@Iron_Spike) June 10, 2019
I haven't been to SDCC in three years, so it's great to be heading back.

Beyond promoting Stone Star at comiXology, I don't have an HQ for the week/weekend, so I'm looking forward to exploring and socializing!

— Jim Zub (@JimZub) June 10, 2019
https://www.instagram.com/p/Byf0VmJHxoz/
Look what came in the mail today! These will be available only at SDCC from a special vending machine! You might even win a book or free pin from it! pic.twitter.com/rwvmCFKwIB

— Kory Bing TCAF 111 (@korybing) June 10, 2019
Dusting off our old witchy friend, Sandy Ago, and prepping her for swamp-hag surgery. San Diego Comic Con, we'll see soon. #SDCC pic.twitter.com/T88ATKru0m

— Alex Pardee (@alexpardee) June 10, 2019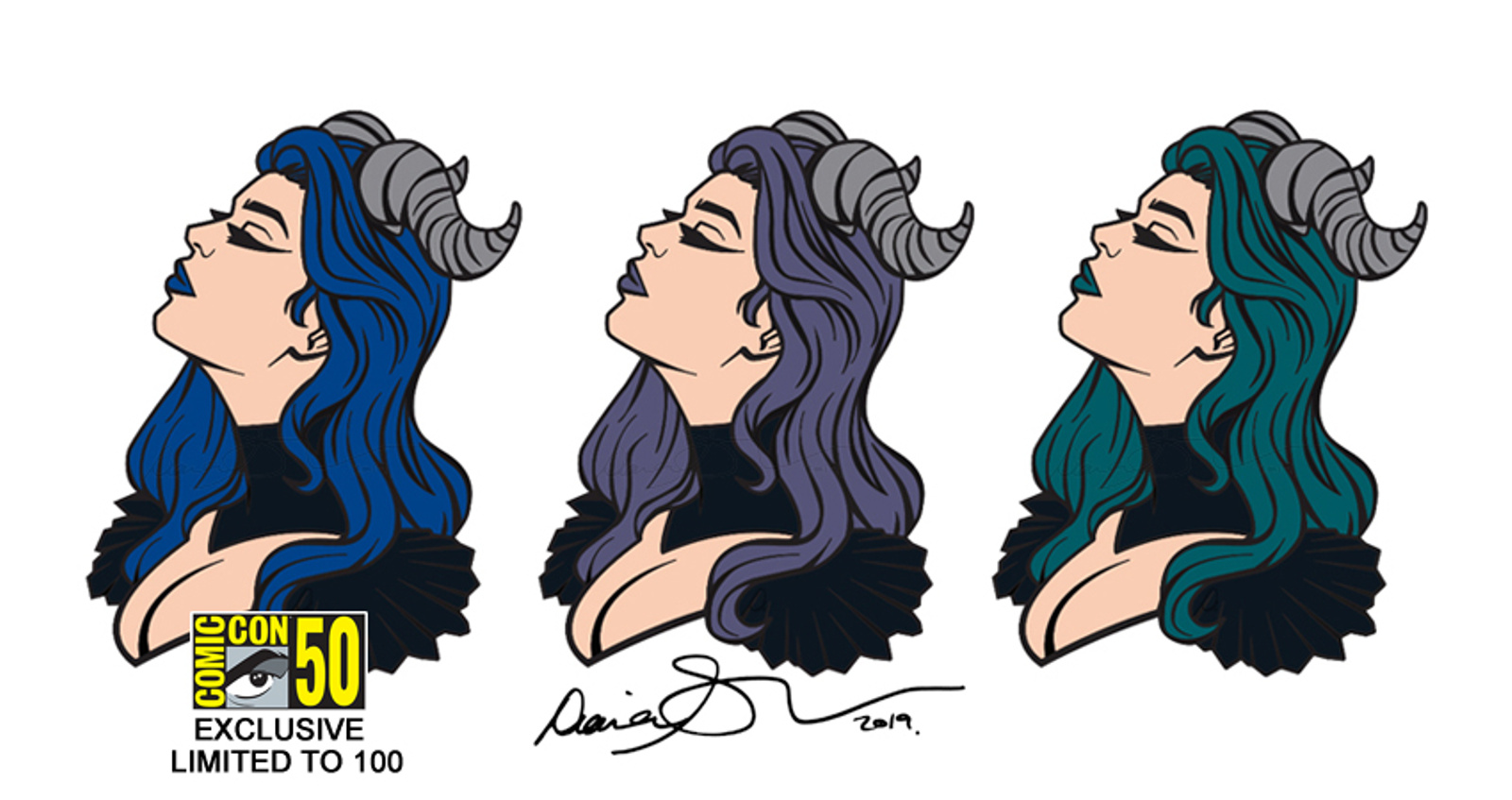 Anyone planning to attend this year's @Comic_Con can find me at Table II-24, which should be easy to find as I'm in the first row facing the entrance to Hall G according to the map I've downloaded.

— Ken Penders (@KenPenders) June 10, 2019
https://www.instagram.com/p/Byi0O_5hYe5/
Did we miss anything? Are you super excited about anything you saw? You should let us know! You can leave us a note in the comments, drop us a line, or tweet us at @SD_Comic_Con.