Comic-Con@Home is inching closer, and already we've seen more exclusives than we had last year — an excellent sign that "nature is healing". Or at least that toy companies and production timelines are in a better spot this July than they were last.
This year, their Comic-Con@Home Bluefin Storm Collectibles that will be dropping on Bluefin's website on Thursday, July 22 at 9AM PT.
Let's take a look at this year's Bluefin Comic-Con@Home exclusives:
[UPDATE July 15]
Bluefin has unveiled its final two new Comic-Con@Home exclusives, from Sentinel and Flame Toys. First is a Furai Model Nemesis Prime "Transformers" (G1 Version), a hard plastic (ABS & PS), easy-to-assemble Furai Model kit of the modernized G1 version Optimus Prime figure. This exclusive comes in a special colorway and features snap-together construction.
The 6″ exclusive features over 40 moveable joints, five interchangeable pairs of hands, and accessories including an axe and blaster. It will retail for $90 starting Thursday, July 22 at 9AM PT.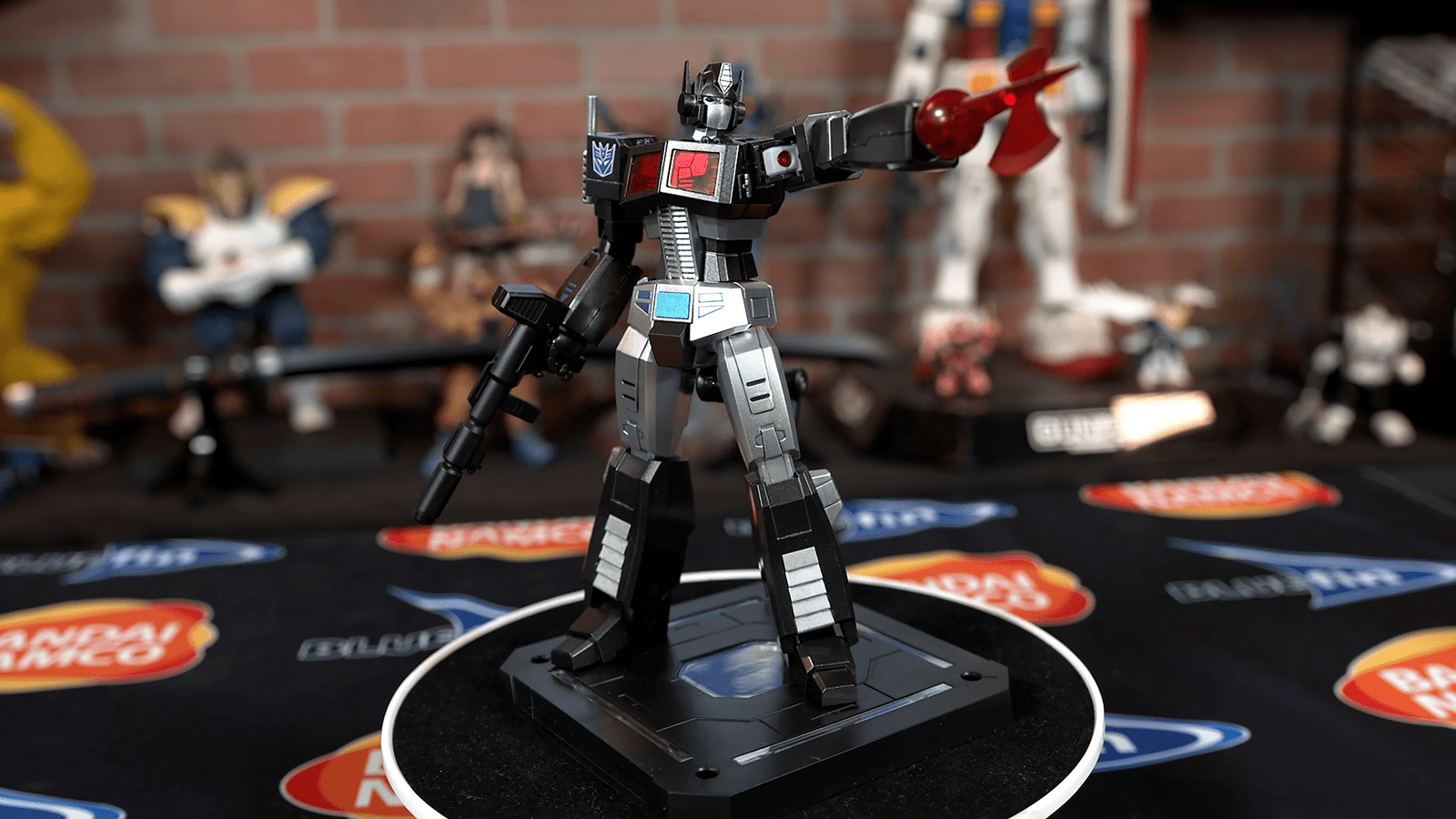 Finally, there's Fighting Armor Iron Man "Marvel" (Black Version). Bluefin's final Comic-Con@Home exclusive is part of their Fighting Armor figure series, and comes in a black colorway just for Comic-Con@Home. The 6″ figure features die cast metal parts and human body-like articulation, as well as opening and closing shoulder repulsors. The figure comes with two interchangeable pairs of hands and a display stand, and like all of Bluefin's exclusives, you can order starting Thursday, July 22 at 9AM PT.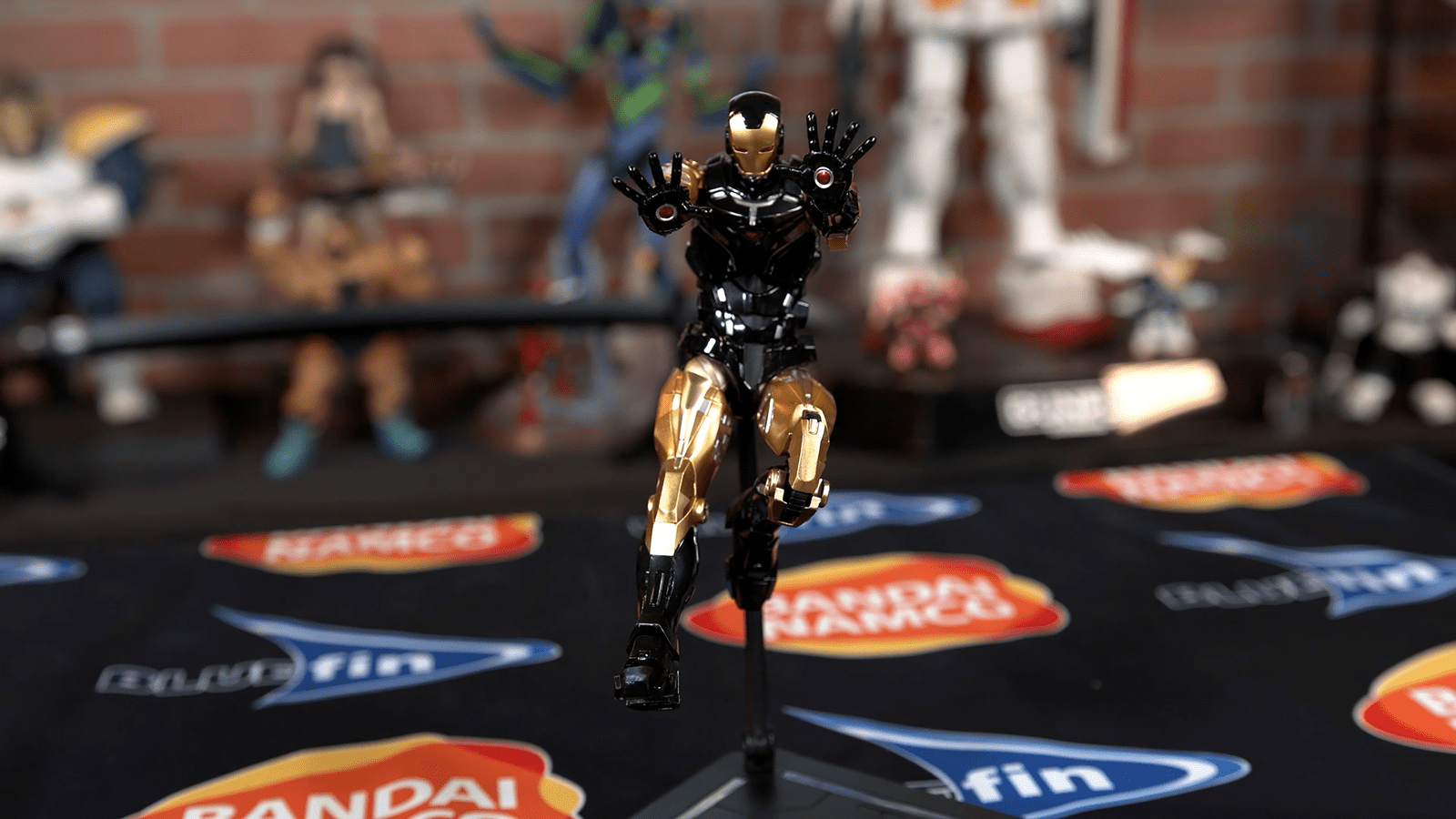 [UPDATE July 9]
Up first is Death Bringer, from the iconic Golden Axe Sega video game series. The 10″ figure comes with articulated joints, four interchangeable pairs of hands, and a golden axe. You can pick him up for $120.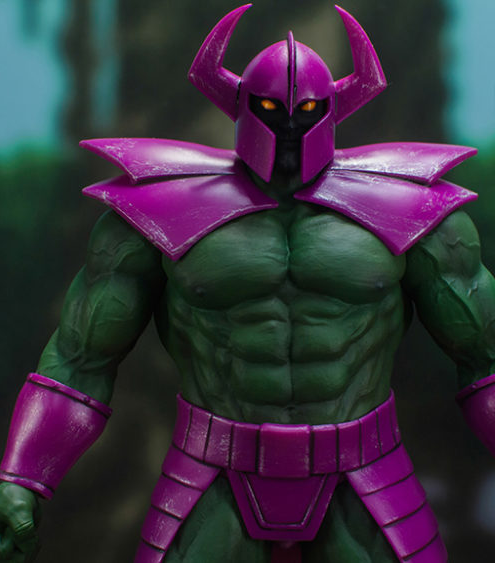 Continuing with the Golden Axe theme, Bluefin's next Comic-Con@Home exclusive is a Golden Axe Skeleton Soldier Figure Pack, which includes two skeleton soldiers. Each fully-articulated figure is 7″, and comes with interchangeable pairs of hands, a skeleton sword, and skeleton shields. The two-pack will retail for $60.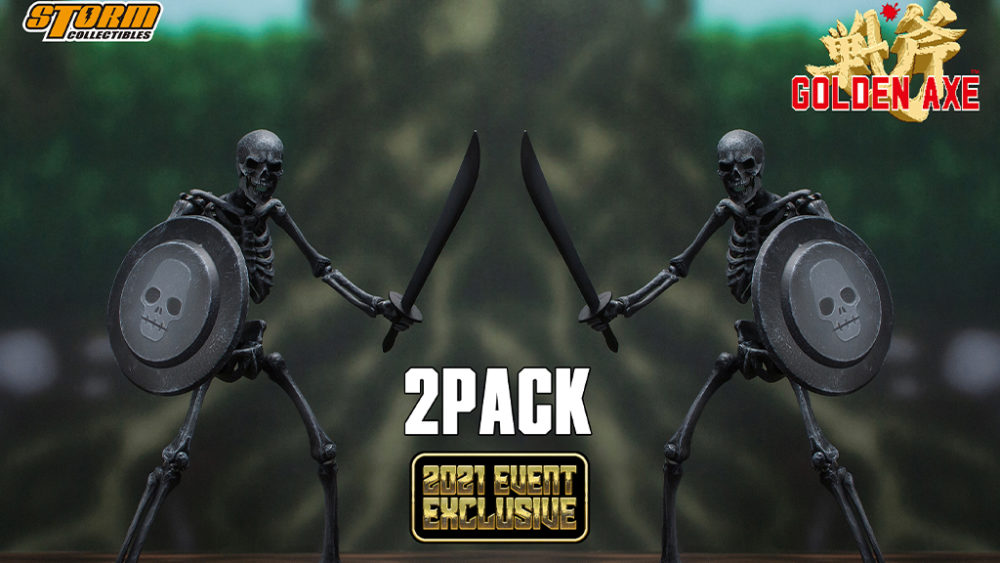 And finally, Bluefin also has Demitri Maximoff, the Makai vampire from Capcom's Darkstalkers games. This 1:12 scale figure is 9″ tall, and will retail for $95. He comes packaged with three interchangeable heads, three pairs of interchangeable hands, a fireball effect, and his loyal bat companion.