Quantum Mechanix, also known as QMx, will have two exclusives for Comic-Con@Home this year, featuring some fan favorite properties like Darkwing Duck and Predator. You'll be able to grab them through starting Friday, July 23 through QMx's website.
Let's take a look at this year's exclusives:
[UPDATE #2 – July 16]
You'll want to "get to the chopper" for QMx's second ComicCon@Home exclusive,  the very stealthy Shiftsuit Predator Q-Fig Max Elite, based on the 1987 movie Predator.
Completely translucent, the Shiftsuit Predator warps the light around his body leaving only a small visible silhouette. The Shiftsuit Predator Q-Fig Max Elite stands nearly 7″ tall from the muddy and skull-adorned display base to the very top of the gnarled and knotted tree.
Each piece is individually numbered and is limited to just 5000 pieces. You'll be able to snag him for $59.99 on Friday, July 23 on QMx'x website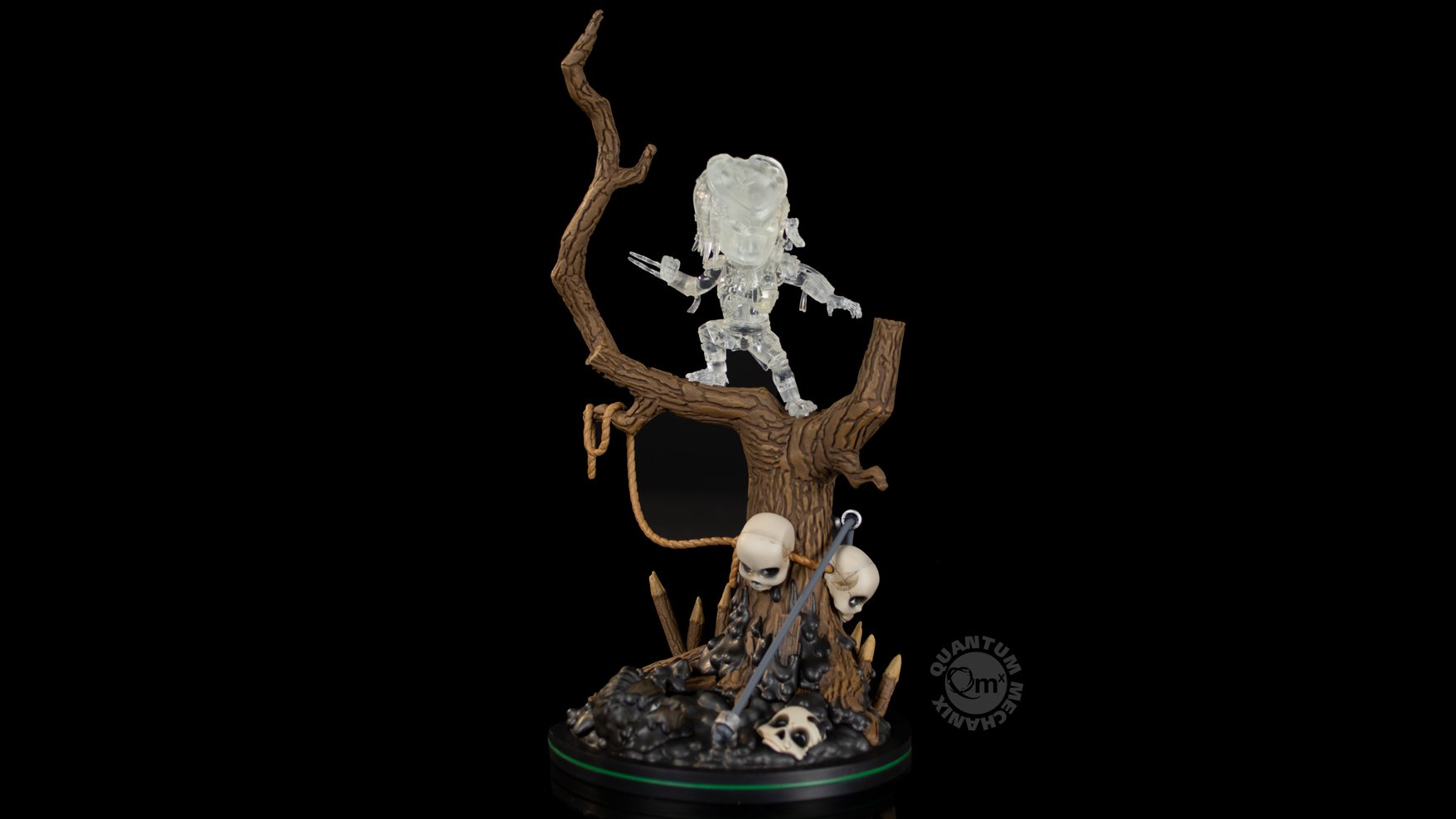 QMx's first Comic-Con@Home offering is a Negaduck Q-Fig, based on that fiendish terror that flaps in the night! Inspired by the beloved Disney animated television series Darkwing Duck, this Negaduck Q-Fig is the arch-enemy of Darkwing Duck as he prepares to torment the citizens of St Canard. The 5″ figure is clad in Negaduck's signature yellow trench coat, a flowing black cape and bright red hat.
Each figure is individually numbered, and limited to 2000 pieces. Pick him up for $29.95 on Friday, July 23 through Entertainment Earth or QMx's website.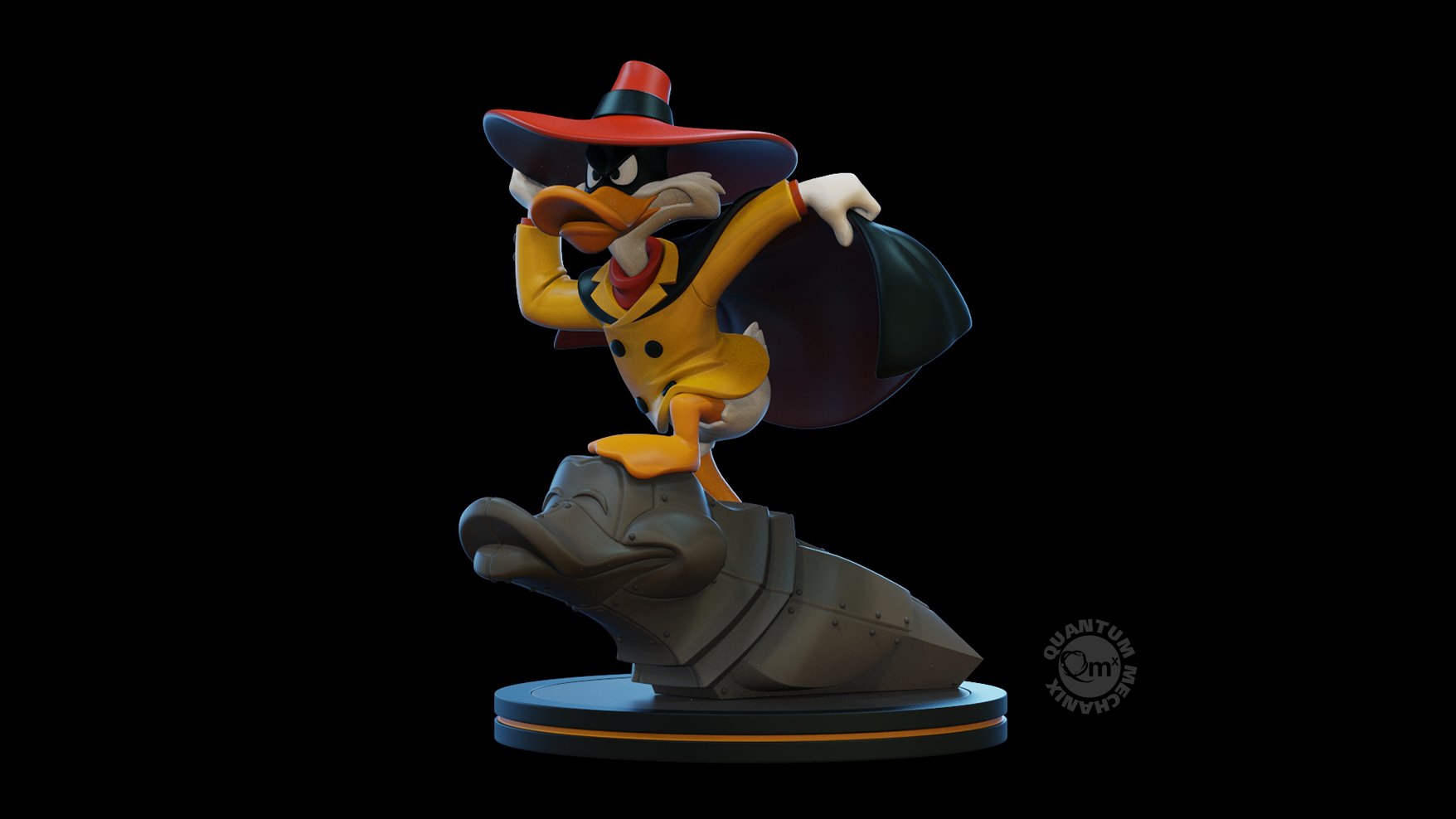 QMx will also be hosting  lots of fun and creative content on their Instagram channel through the course of the event, including unboxings, trivia and interviews with product developers. You can see their whole schedule on their website.