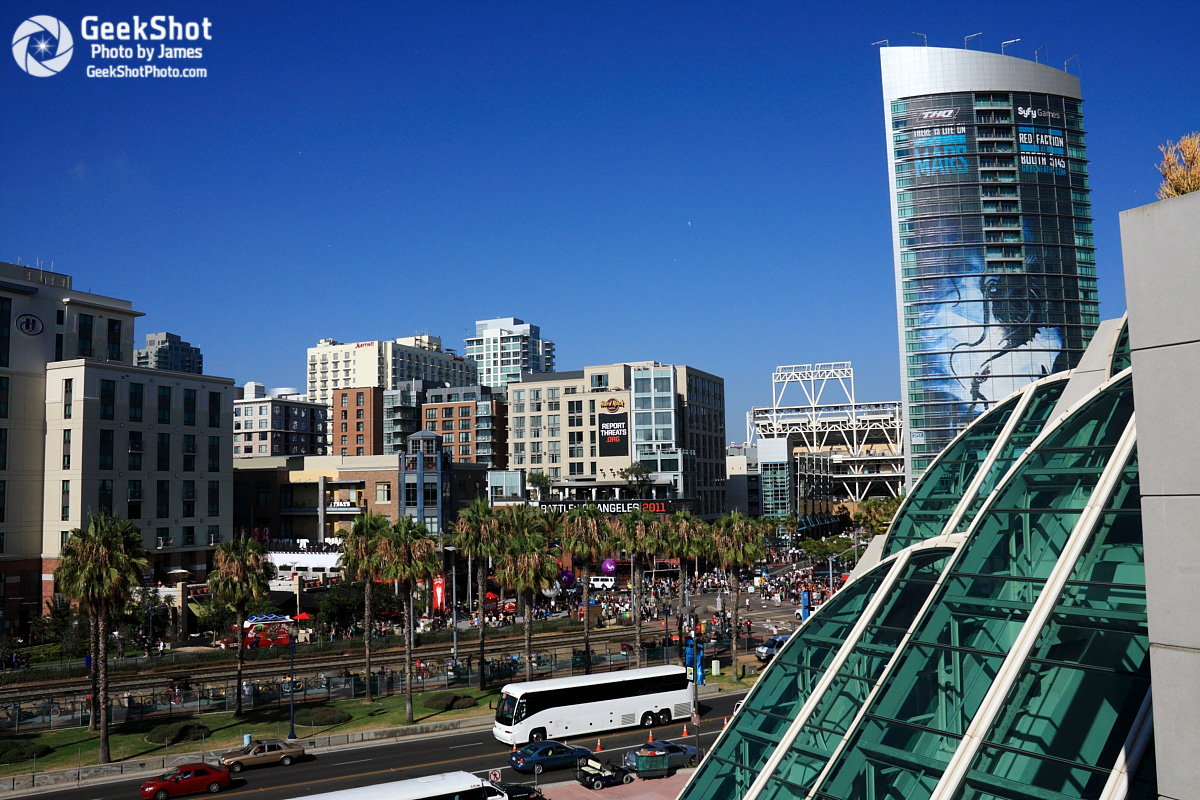 It's the moment you've waited years for (and dreaded for years as well). Comic-Con International has finally given us some more information about the dreaded hotel sale, taking place on Thursday, April 28 at 9AM PT.
Just like in the before-times, the General Hotel Sale will utilize a randomized waiting room, similar to the EXPO Logic Waiting Room process for badges.
Attendees will be e-mailed a link to onPeak's system on Tuesday, April 26, and then be able to enter the room at 8AM PT on Thursday, April 28 at which point they will be randomly sorted and then let through to fill out the form for their hotel preferences. You'll also be able to call at 1-877-55-COMIC.
Once you get through, you'll see the form – which you can view a sample of here. You'll rank up to twelve hotels in order of preference (note: The e-mail says up to six downtown and up to six non-downtown, but that appears to be old verbiage; it appears you may now choose 12 hotels wherever you prefer). You will only need to select one hotel to submit the form. Requests will then be processed based on the order you receive access to the form.
You can also choose to select for onPeak to book you into a hotel that is closest to the Convention Center, regardless of rate and shuttle availability.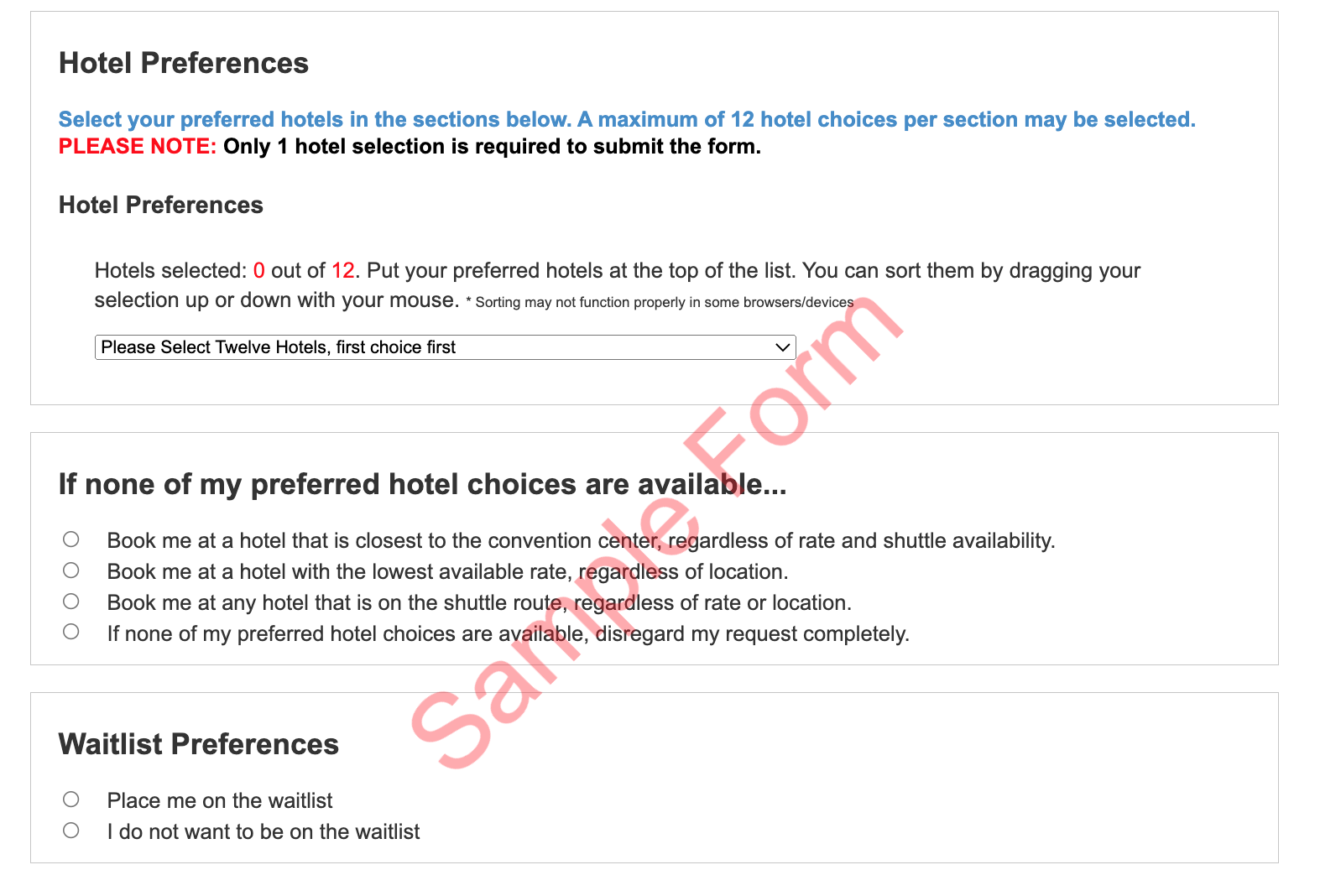 onPeak will be emailing notifications on both Tuesday, May 3 and Tuesday, May 10 for which hotel you've been placed at, and you'll have 72 hours to confirm your reservation with a 2-night deposit.
In 2016, we confirmed with onPeak that duplicate submissions were based on three factors: phone number, e-mail address, or a unique identifier associated with the user's queue/waiting room session (likely the QueueID at the bottom of the waiting room). So if you have multiple roommates working together to try to secure a room, make sure you're using unique information.
Hotel rates include an $10.00 per night reimbursement to Comic-Con to help defray shuttle and convention costs (this charge is subject to change). New this year, a non-refundable service fee equal to 3% of each hotel deposit will be charged to the credit card provided for each reservation. Any change to a reservation that increases the required hotel deposit amount, such as extending the length of stay, changing to a more expensive room type, changing hotels, etc. will incur an additional non-refundable service fee in the amount of 3% of the additional deposit amount. 
The General Hotel Sale is the biggest hotel sale for San Diego Comic-Con, because it's when the hotels closest to the action (the Gaslamp District downtown, as well as several hotels by the airport and in Mission Valley that are on the shuttle list) become available to attendees at a special, discounted con rate (ranging from $187/night for one person at the Days Inn San Diego Hotel Circle, up to $390/night for a Grand Club Room at the Manchester Grand Hyatt). You can view the entire list of all 50+ hotels, including prices, by clicking here.
If you're still considering booking an Early Bird hotel room, do so quickly, it is closing soon. You can check out our comparison of the two hotel sales here.
You can find more information on Comic-Con International's site.
We also highly recommend reading our 2019 recap, to get a better understanding of what went wrong in 2019 – and hopefully how to avoid some of those problems this year.
Will you be trying to get a hotel? Let us know in the comments