We are inching closer to May, which is typically the un-official kickoff of San Diego Comic-Con news season. But things are already in motion, as many artists begin preparing for the (other) happiest place on Earth. We've got a look at a new book all about San Diego Comic-Con, a Soonay and her burrito, a Disney-ified mash-up, commissions, autograph signings, and more.
Here's a look at the news you might have missed:
The official release date is set for September 6 (and you can pre-order it now), but it seems likely this one could get a pre-release at SDCC this summer.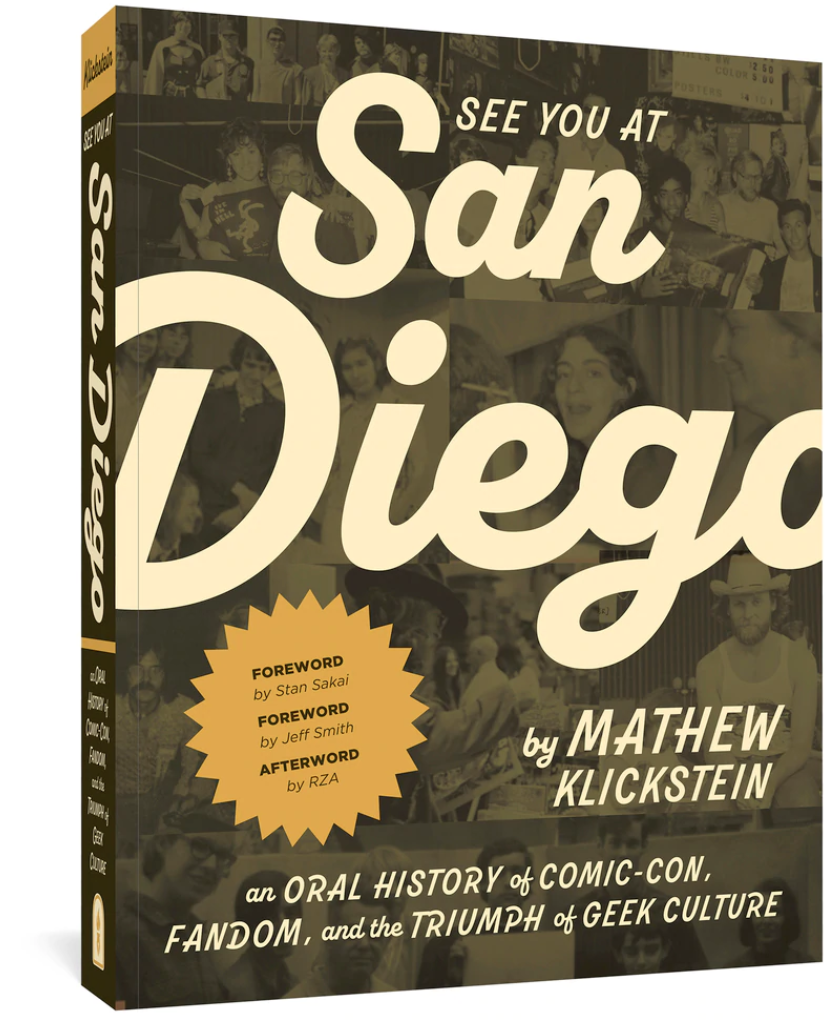 After I book my flight, it'll be official…I'll be back in San Diego for SDCC.

I'll be at the Keenspot booth with specific times for signings, and hanging with people like @JJcareksims, @TwoKinds creator Thomas Fischbach and @ComiXedArt

I will also be hosting the panel!

— Rob Potsy Potchak 🧾 – Writer/Editor/Artist/Actor (@Potchak) April 15, 2022
I just took photos of my #TurningRed Totoro paintings in their new frames. You'll find them in my online shop now and at my #SDCC 2022 booth if they're not sold out then. Very happy with how they look 😊 https://t.co/j1SdTGVa27 #sdcc2022 #totoro #fanart pic.twitter.com/kFqwPKjxTt

— Martin Hsu 徐 👨🏻‍🎨 (@MartinHsu) April 16, 2022
Heads up: I think my sketch commission list will reopen next week sometime. This will be a long haul list that will include #SDCC requests for delivery at the event in July. Won't be doing full commissions at the con.
And yes, as with all things, my prices will be increasing.

— Dan Veesenmeyer (@dveese) April 18, 2022
Upcoming appearances:#FCBD at @ComicBookShopDE May 7#TrentonCharityComicCon on May 21https://t.co/IdRcf0D2lT#SDCC July 20-24#FlameCon Aug 20 only#MemphisComicExpo Sept 24-25#NYCC Oct 6-9

— Erica Schultz – ⚔️Cristabel on Kickstarter⚔️ (@EricaSchultz42) April 15, 2022
We are about 3 months away from #SDCC. Who's ready to watch the sun rise over the San Diego convention center as they line up for their favorite panels, exclusives, and freebies??

Here is the open edition version of "Soonay Loves San Diego". More info & pieces TBA!! pic.twitter.com/7BeQwUWwyq

— Art of Priscilla Wilson 🔜 SLO Comix Fair (@valorandvellum) April 17, 2022
[LIVE] I'm drawing live on https://t.co/JAU4NIgyCQ ! Come watch as I make product plans and items for SDCC! pic.twitter.com/KkeVbbIejX

— BeKyoot (@bekyoot) April 19, 2022
More to come but here's a little sneak peek of what I am cooking up for #SDCC. pic.twitter.com/NhACOeKNxe

— Patrick Ballesteros SDCC DD-08 (@PatrickBallest) April 19, 2022
#COMINGSOON #sdcc #2022 #Fantasticfour pic.twitter.com/U4OOuNm8Sf

— Alex Ross (@thealexrossart) April 19, 2022
#MondayMotivation #art #ComicArt #sdcc pic.twitter.com/BaBuMsZzd9

— Alex Ross (@thealexrossart) April 18, 2022
Anything we missed? Let us know in the comments, drop us a line, or tweet us at @SD_Comic_Con.
If you missed our previous Under the Tents 2022 posts, you can find them HERE.