UDON are returning to San Diego Comic-Con, where they'll have new items for all your fan favorites, including Street Fighter, Macross, and more. You can catch them at Booth #4529.
Additionally, Macross illustrator Hidetaka Tenjin will be doing two signings at the booth, signing his Hidetaka Tenjin's Artistry of Macross book (information below). The two signings are:
Friday, July 22 – 4:30pm – 5:30pm
Saturday, July 23 – 5:30pm – 6:30pm
[UPDATE July 17]
Udon is bringing another summer convention edition of their popular 2022 Street Fighter Swimsuit Special to the con. This year, hun-Li, Laura, Rose, Karin and more hit the beaches and the waves as they don their sleekest summer swimsuits. It features pin-up artwork from UDON artists and "friends of the studio", including Alex Ahad, Edwin Huang, Richard Suwono, Cre.O.N, Genzoman, Kajin, Chamba, Tovio Rogers, Absolum, and more. Pick up the two new connecting covers created by Panzer for $25 each.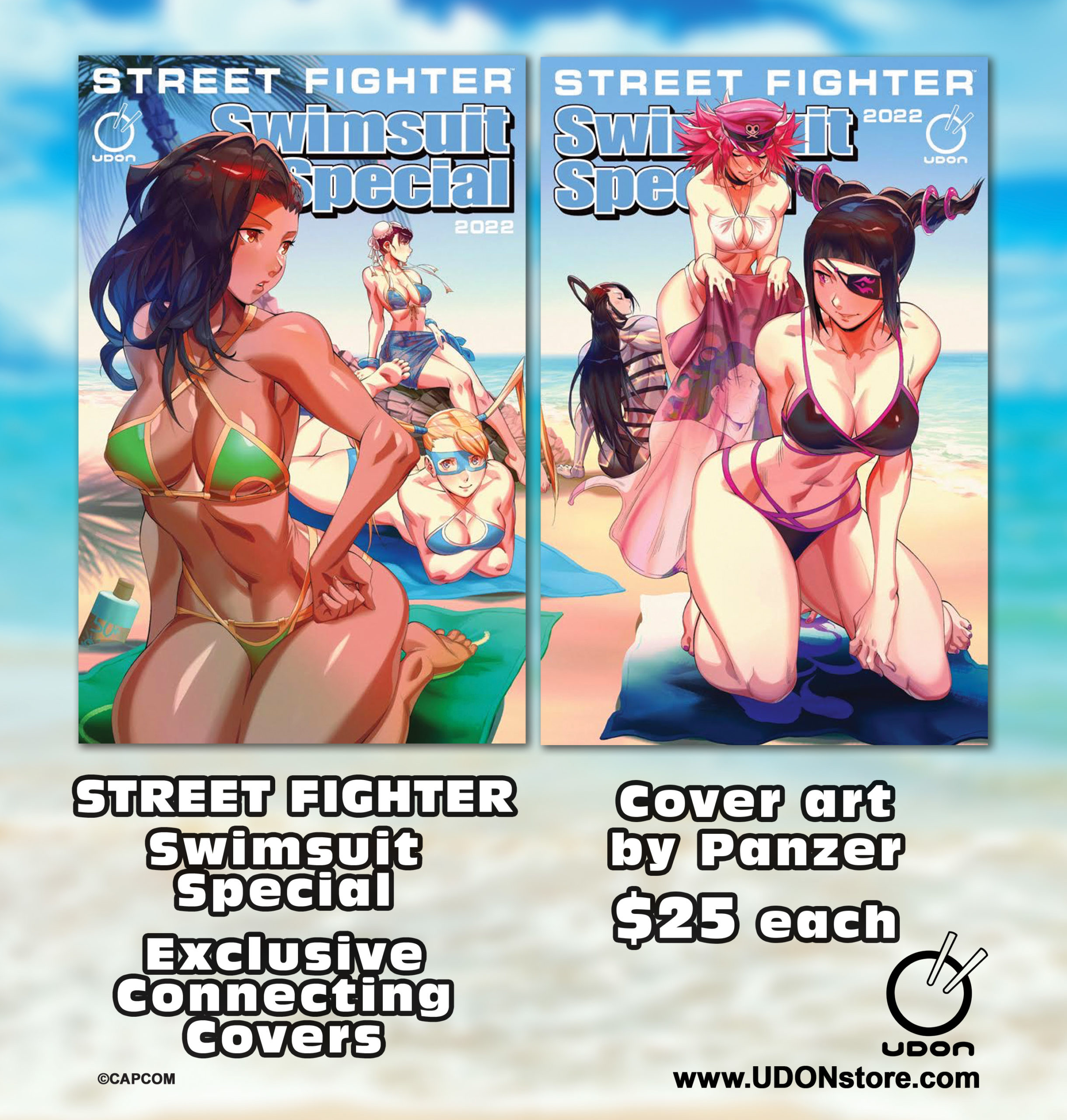 UDON is also bringing brand new Capcom shirt designs, including two new foil-enhanced designs. This year's designs include a Street Fighter – Sagat: Year of the Tiger foil tee featuring artwork by Street Fighter Origins artist Joe Ng, and an Okami – Amaterasu Icon Foil tee with an intricate gold foil design of the great Amaterasu over the red emblem.
There is also a Street Fighter III – Alex Graffitti Tee with artwork by Hanzo, featuring an eye-popping neon color.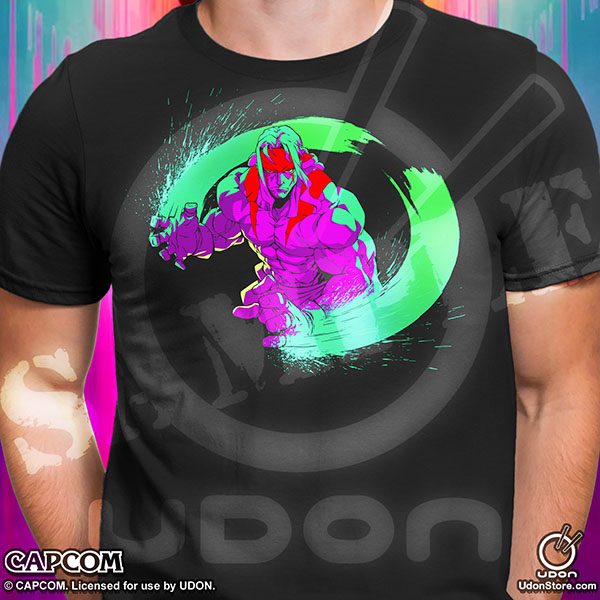 Other fan-favorite foil-enhanced and regular tee shirts are also available in limited quantities at the UDON Booth #4529.
[UPDATE July 15]
The metal cards are BACK! Udon is bringing fans a Mega Man x Maverick Hunters Limited Edition Metal Card Set, for which they've teamed up with Mega Man master artist Hitoshi Ariga.
The first four metal cards in the new series will launch at San Diego Comic-Con, and feature X, Zero, Axl, and Alia. These new cards feature multi-layer etching and multi-color screen printing to achieve immaculate detail in this high-end collectible, and come mounted in a gatefold foil. You can up the set of four for $60.
There are more metal cards where that came from though, and UDON will be bringing back the "Bonus Round" Street Fighter, Darkstalkers, and Mega Man limited edition Metal cards giveaway.
Fans will get a FREE bonus round metal card for every $80 they spend at the booth, which will be randomly selected rom designs for Victor from Darkstalkers, Vile from Mega Man X, and other secret bonus from Street Fighter and Darkstalkers.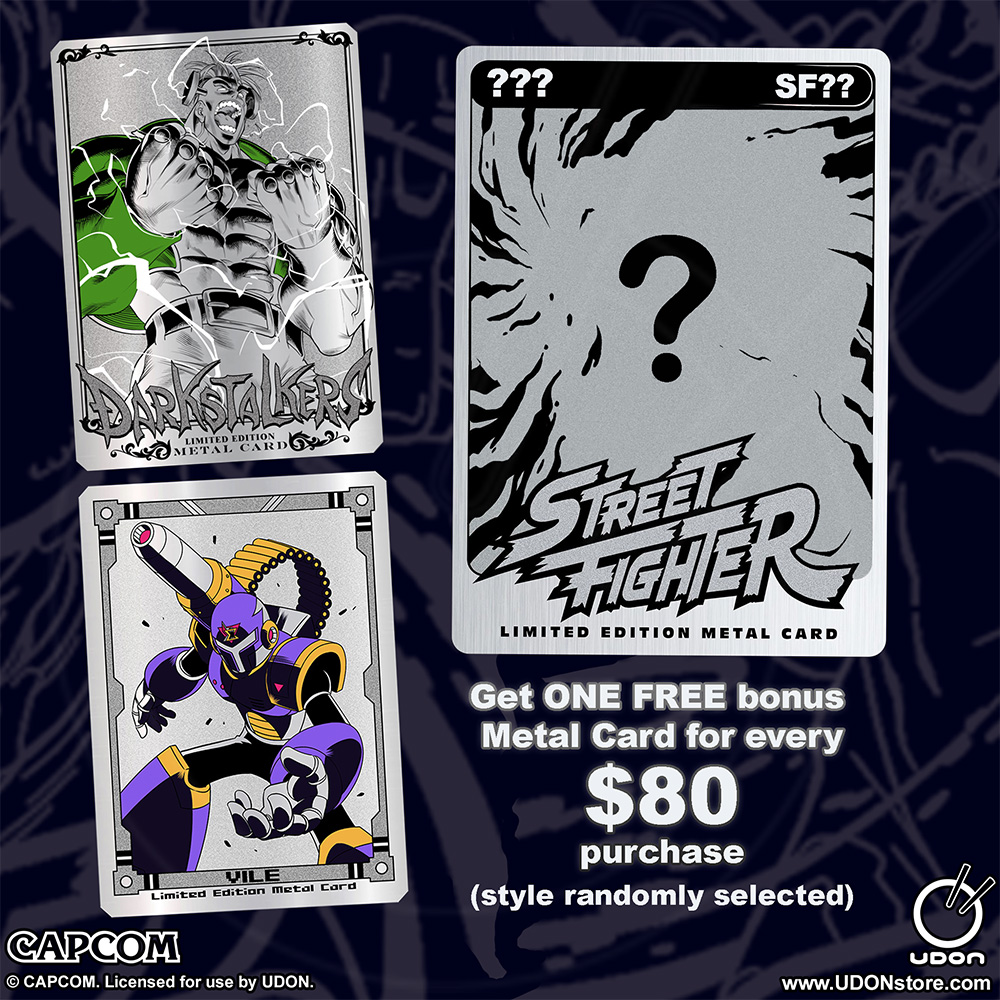 Finally, for now, get ready to take to the streets… for Street Fighter Street-Moji pins. These adorable original designs feature the complete roster of Street Fighter II, with a special 🙂 Smiley Face emoji or 🙁 for Shadaloo. If you buy all three, you'll also get a special Akuma pin.
Plus, you can collect the 😀 Laughing Face Variant set in the lucky draw pins. Collect the required 3-hit combo to trade for the Angry Akuma variant Pin! Get the set of four pins for $25, or the variant lucky draw pins $15 to draw two.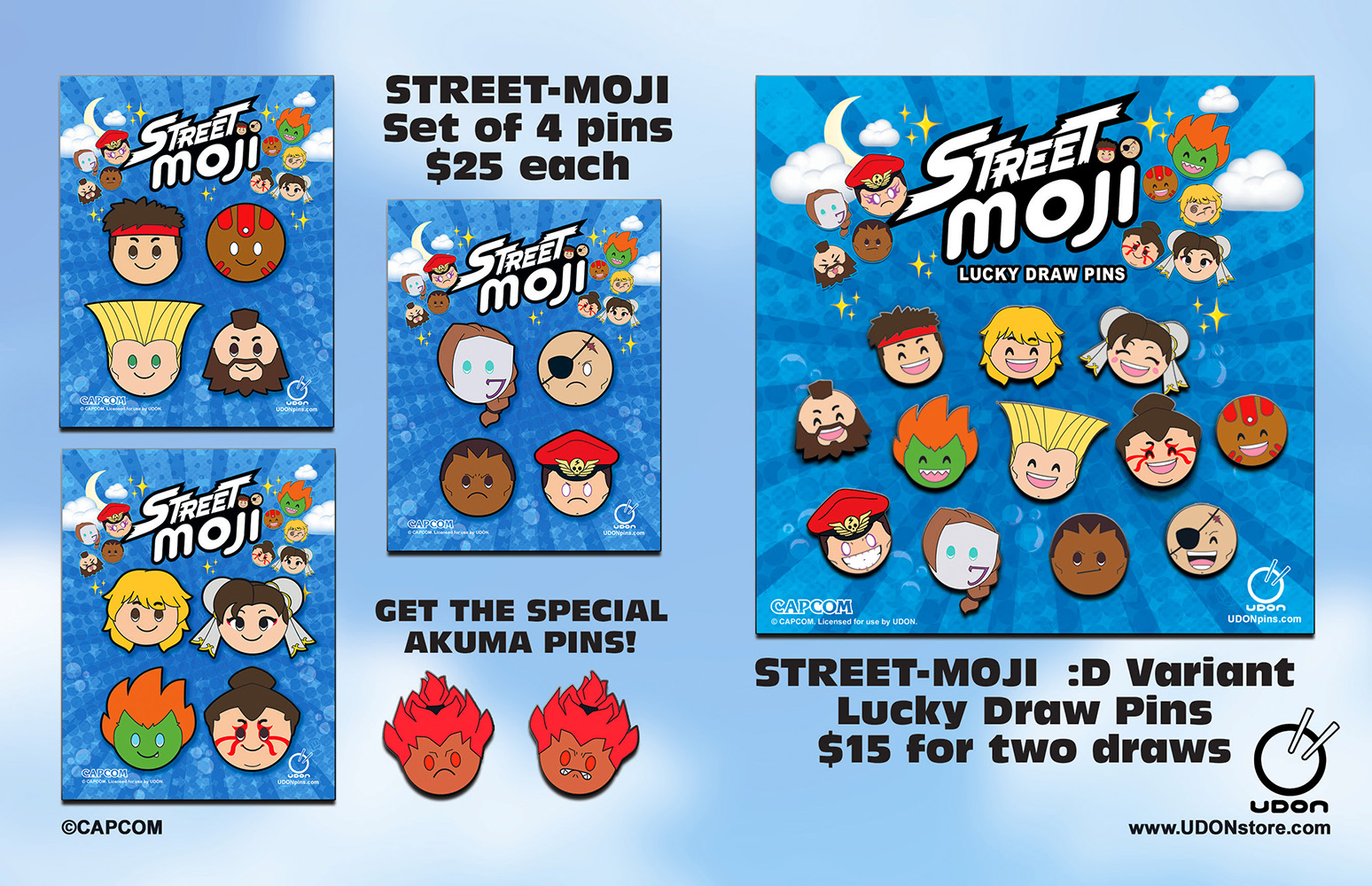 [PREVIOUS]
The biggest news, though, is that Macross Japanee illustrator Hidetaka Tenjin is heading to San Diego Comic-Con this year as a Special Guest, and that his first overseas publication will be a Hidetaka Tenjin's Artistry of Macross book. The 144-page hardcover book, which captures the high-flying action of the series' iconic "variable fighters" like through Tenjin's hyper-realistic illustrations for model kits, magazines, and promotional materials, will be debuting at the con. It's limited to just 100 copies, and will be available during Tenjin's signing at the UDON booth for $50 each.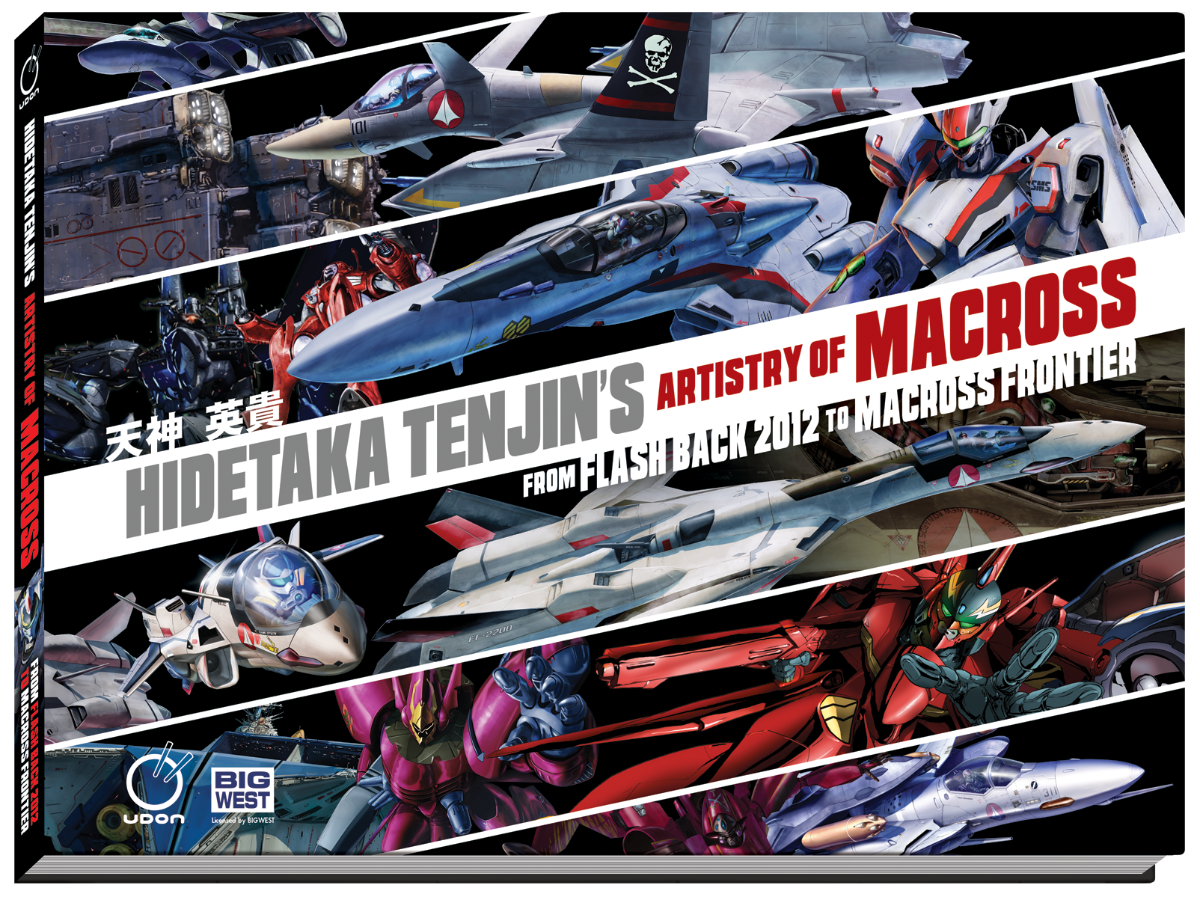 Additionally, Udon is bringing you the first-ever officially licensed merch from Street Fighter 6 with this Street Fighter 6 – Chun Li – San Diego 2022 Exclusive T-Shirt. It features the classic character in the new iteration of Capcom's fighting game series, with Chun-Li in her brand new costume. It's available in sizes S-2XL for $30.