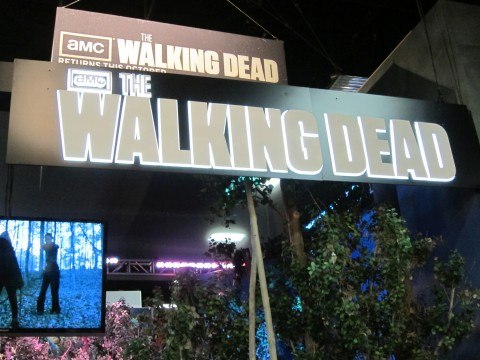 The SDCC train is full steam ahead, with Jeremy, James, Shawn and Kim along for the ride. Tons of news on panels, exclusives and offsites to talk about, and a BIG giveaway announcement at our reader meetup.
And we welcome another great guest to the show, Eric Goldman, Executive Editor for IGN TV, to talk about which television shows we might be seeing in Ballroom 20 and Hall H.
Show Notes:
The COMIC-CON EPISODE IV: A FAN'S HOPE Movie Reunion! [UPDATE: Reunion Show is LIVE!]
SDConCast – Special Episode – Interview with David Glanzer, CCI
CCI Releases 2013 Badge Resale Info [UPDATE 2]
FOX Announces TV Panels, Will Be Legend– Wait for It… [UPDATE 2]
Entertainment Earth's 'Countdown to Comic-Con' Exclusives [UPDATE June 13]
Diamond SDCC 2013 Exclusives Announced
Mezco Toyz 2013 SDCC Exclusives [UPDATE June 8]
SDCC Star Wars Fan Breakfast Announced
Defective Geeks and The Geek Girl Project's SDCC Thursday Night Mixer
SDCCBlog / OutsideComicCon Fan-Meetup – July 17 8PM
SuperShuttle Offers Discount Code for SDCC Travelers!
Music:
Intro: "Omg I <3 Livejournal (And My Livejournal <3s Me)", Talkshow Boy
Interstitial Music: "Planning Theme", The J. Arthur Keenes Band
Outro: "Joss Whedon", lo-fi is sci-fi

Podcast Links:
Download: 58.7MB, 1 hour 25 minutes [Direct Link]
Subscribe: [RSS] [iTunes]

The Hosts:
Jeremy Rutz
Twitter:@spotanime
Website: About Me
James Riley
Website: geekshotphoto.com
Kim Twombly
Twitter: @OutsideComicCon
Website: OutsideComicCon.com
Shawn Marshall
Twitter: @The_Con_Fluence
Website: TheConFluenceCovers.com