We are finally in the thick of Comic-Con news, and we couldn't be happier. We love this time of year (and okay, yes, we kind of wish sometimes that it would slow down too).
Today's action-packed edition of Under the Tents has news on everything from Z Nation to Screen Junkies to our first look at a DKE exclusive, to much more.
Here's a look at the news you might have missed:
Prominent street artist, Ryan Callanan, posted on Instagram a picture of his foray into 3D design and a venture with DKE Toys.  The picture is of a limited edition San Diego Comic-Con Andy Warhol themed Stormtrooper figure. Very different, very cool.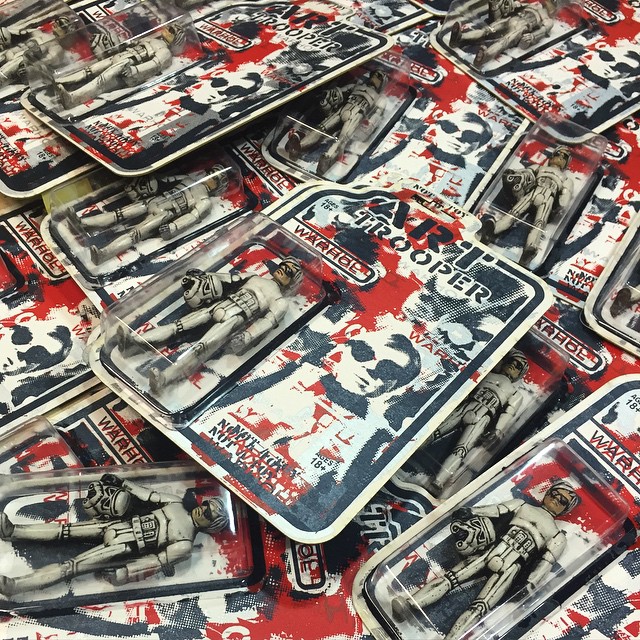 TV Geek Talk recently interviewed Z Nation Showrunner Karl Schaefer and is reporting that Z Nation will have a panel at SDCC 2015. This will mark the show's first visit to the convention, even as it enters its second season.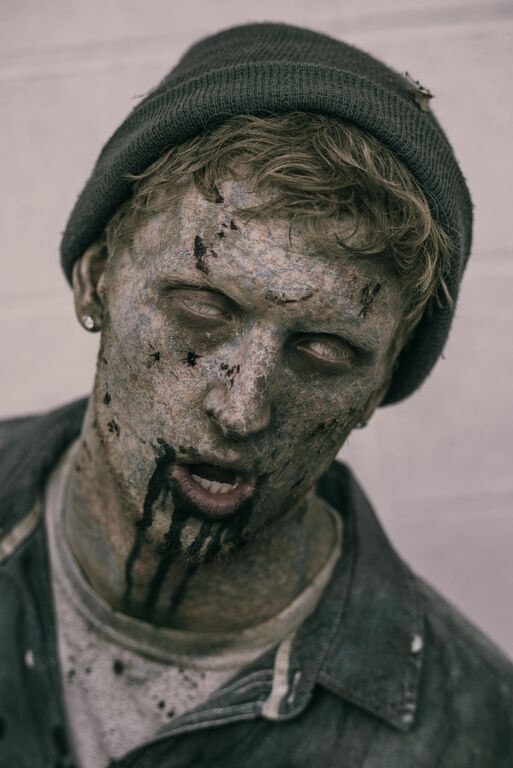 YouTube channel Screen Junkies posted on Twitter that they hope to do a live Movie Fights podcast at Comic-Con this summer.  Their Movie Fights are a video/podcast competition where pop culture industry types debate over topics relating to movies for a chance to win that episode — and while there are currently no other details for what a SDCC appearance will look like, we'll keep you updated.
Yes @gunducci We hope to pull off a LIVE Audience Fueled #MovieFights at this year's San Diego @Comic_Con – How many of you would come?? 📼🎥📀

— Screen Junkies (@screenjunkies) May 26, 2015
Comic Book Resources has announced the winners to the third-annual Top Cop Talent Hunt.  The contest is a way to infuse new blood and talent into the comic industry and keep things fresh, and according to CBR, the next round of the Talent Hunt is scheduled to begin at Comic-Con this summer.
Author and game designer, Matt Forbeck, posted on Twitter that he will be signing books for DK Publishing, including the Marvel Encyclopedia at the Mysterious Galaxy Books booth.
I'll be at @comic_con to sign books for @dkpublishing. That includes a signing of The @Marvel Encyclopedia at the @MystGalaxyBooks booth.

— Matt Forbeck (@mforbeck) May 27, 2015
Captain Action tweeted that they now have their booth number for SDCC: They will be located at booth #3921.
Captain Action 's #SDCC booth is confirmed – it's # 3921 ! (Pretty sweet spot, eh?) #sdcc15

— Captain Action (@CaptainAction66) May 27, 2015
I Heart Guts posted on Twitter that they are dreaming of San Diego Comic-Con booth setup, where they will likely be selling their custom plush organs.
I know Comic Con #sdcc is coming when I dream about booth setup.

— I Heart Guts (@iheartguts) May 27, 2015
Comic artist Edgar Salazar posted on Facebook that he has opened commissions to be picked up at Comic-Con at his art dealer's booth, Splash Page Comics in Booth #4400. Salazar is currently working on Batman for DC.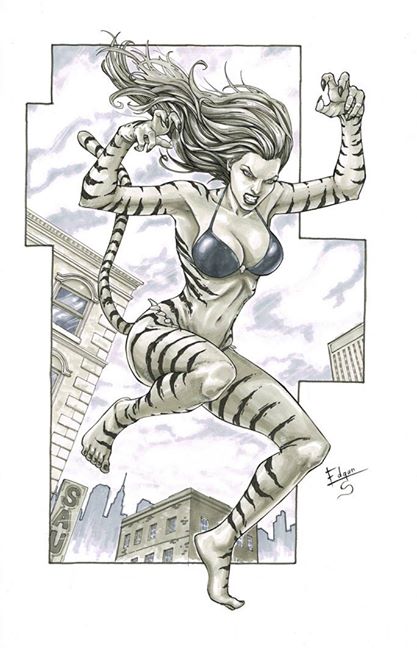 Can't get enough Doctor Who at SDCC, even with yesterday's Hall H Thursday announcement? BBC America tweeted for fans to follow them on Snapchat for behind the scene coverage at SDCC 2015. Click the gif in the link to follow.
Follow our snapchat before #DoctorWho goes to @Comic_Con to see our behind the scenes coverage there- snap this gif! pic.twitter.com/XGM0ZoTzGj

— Doctor Who on BBC America (@DoctorWho_BBCA) May 27, 2015
Falcontoys posted a work in progress picture on Facebook of a Mars Attacks figure at SDCC.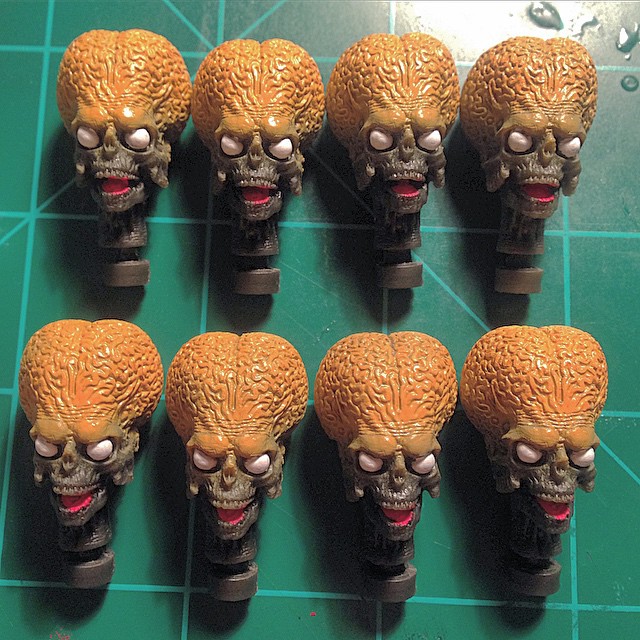 Artist Josh Figueroa posted on his Deviant Art page that he will at at Comic-Con 2015 at Artist Alley Booth #EE22.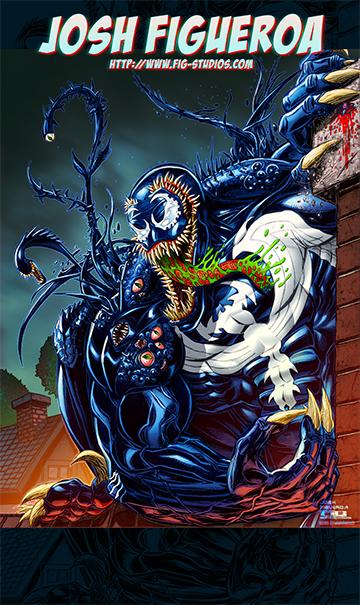 Voice actor Anthony Bowling posted on Twitter that he will be doing a voice actor panel at Dan Diego Comic-Con — and while that's not much to go on, we will post more info as it become available.
Happy to announce I will be doing a VA panel at this years San Diego Comic Con! Thank you @GeneseDavis for all you've done!

— Anthony Bowling🎳 (@Bowling4anime) May 27, 2015
TheOneRing.net, the popular Lord of the Rings fansite, posted on their website that they will be at Comic-Con 2015.  No further information available at this time, but they typically have a panel, and there's been talk of their offsite party returning this year as well.
Viz Media tweeted that they will be giving out free Assassination Classroom buttons at their booth at SDCC.
At #AX or #SDCC? Pop by the VIZ booth for your FREE Assassination Classroom buttons! #tentaclesnotincluded pic.twitter.com/rZvPlS87gX

— VIZ (@VIZMedia) May 27, 2015
Editor and comic book creator, Josh Trujillo, posted on Twitter that he is moderating a Diversity and Queer Gaming panel at Comic-Con.  He is looking for women gaming writers and professionals to be on the panel.
I'm looking for women gaming writers/professionals to sit on a panel for Diversity and Queer Gaming I will be moderating at SDCC on 7/10.

— Josh Trujillo! 🏳️‍🌈💙🪲 (@losthiskeysman) May 27, 2015
Comic artist, Tony Harris, posted on his Instagram a Starman print for San Diego Comic-Con.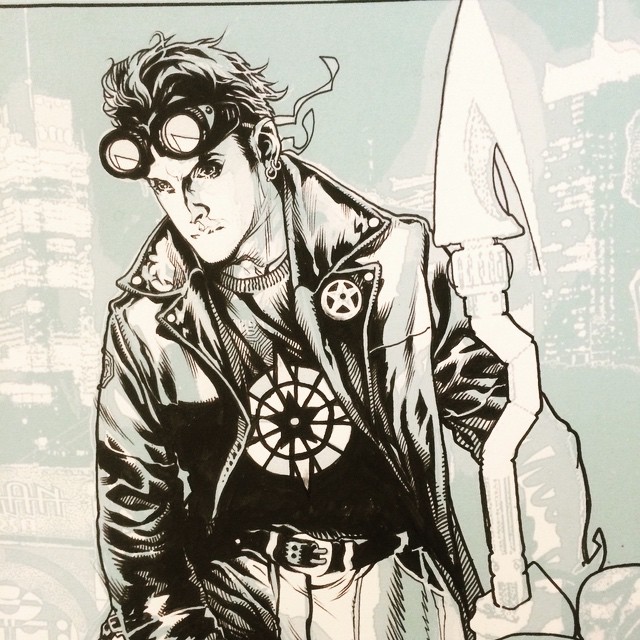 The Ninjabot posted a teaser pic on Instagram of buttons in progress for Comic-Con 2015.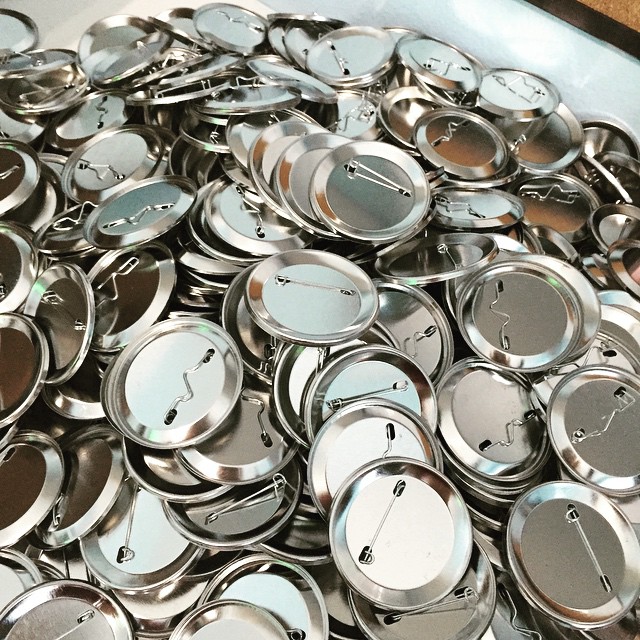 NECA has responded to a fan on Twitter, and upgraded their previous statement that the odds of seeing a 1/4 scale Hulk at SDCC have gone up from "maybe" to "probably."
Probably sdcc https://t.co/498dZZebuZ

— NECA (@NECA_TOYS) May 27, 2015
The Catena Cafe, a series of comics written by Debray Bailey and drawn by Tracy Bailey, revealed on their website that they're headed to SDCC this year. They may be printing a short run of their Catena Cafe Book 1 to sell autographed copies of, and they'll keep you updated.
The Collectibles Cafe, a toy store specializing in new ad vintage pop culture items, posted on Facebook that they will be at Comic-Con this year.
Artist Des Taylor revealed on Facebook that his "Scarlett Couture Tour" will continue at SDCC, with exclusive signings, prints, prize give-aways, and original artwork for sale.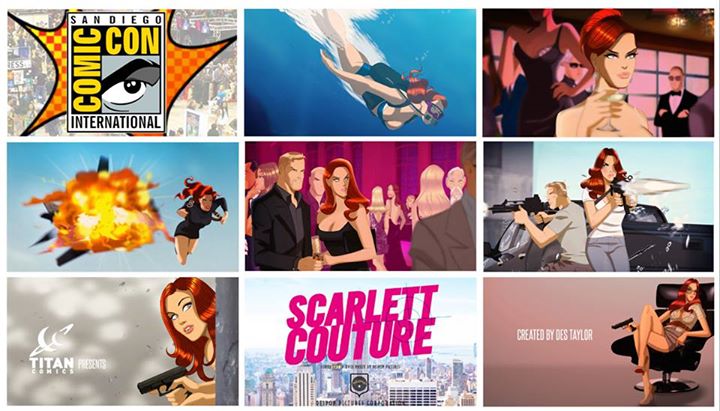 Circus Posterus, a collective of artists who create awesome things, posted a mysterious photo on Twitter about something that will be going down at the Kidrobot booth on Saturday, July 11. Details are scarce right now, but we've been told that it will involve artist Brandt Peters — and to get excited.
We will leave this here! @BrandtPeters @Kidrobot #SDCC #SDCC2015 #comiccon #sandiego #brandtpeters #kidrobot pic.twitter.com/KOs1xj8v8B

— Circus Posterus (@circusposterus) May 28, 2015
Anything we missed? Let us know in the comments, drop us a line or tweet us at @SD_Comic_Con.