Do you have your Mattel SDCC exclusives pre-ordered yet? If not, there's still time – only a few have sold out. But that isn't the only Comic-Con news happening today. We've got updates on Outlander, The Walking Dead Escape, PUGLY, Bordertown, and much more.
Here's a look at the news you might have missed:
Although it's not official confirmation of an Outlander panel, during a recent Meerkat chat, entertainment writer Kristin dos Santos did hint that she could be moderating an Outlander panel at this year's Comic-Con. Around the 19 minute mark, this exchange happened:
Fan: Any upcoming panels with you for Outlander?

Kristin Santos: I am actually moderating a panel this July, perhaps, which I don't think we're ready to announce yet.
https://www.youtube.com/watch?v=cm5n5Hm7_g0&app=desktop
Fanboy Comics is bringing Penguins vs Possums to San Diego Comic-Con. Attendees can grab a copy of issue #6 at the Fanboy Comics table in the Small Press Area, at Table O-04.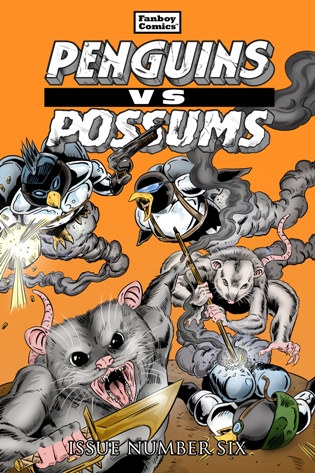 Artist Melissa Pagluica mentioned to a fan on tumblr that she will be in the small press area during Comic-Con.
Disney artist of all things adorable, Amy Mebberson, mentioned on Twitter that she's working on an IDW Comic-Con exclusive cover. No details on what the piece is for, but we're excited to see it.
Okay, gonna go make an @IDWPublishing #SDCC exclusive cover now. One of my better Mondays, I think.

— Amy Mebberson (amymebberson on HIVE) (@amymebberson) June 1, 2015
Bordertown may have just gotten announced today as part of a split Seth MacFarlane line-up, but cartoonist Lalo Alcaraz revealed that that isn't the only place to find some information on the upcoming animation series. Alcaraz will also be screening clips of the series during his Comic-Con Spotlight panel, with more info coming soon.
I will be screening clips of #Bordertown at my San Diego ComicCon Spotlight Event, stay tooned #SDCC

— Lalo Alcaraz (@laloalcaraz) June 1, 2015
Artist Dan Veesenmeyer showed off the cover for his new LEGO DC Comics sketch cover, which features Harley Quinn and Power Girl.
My LEGO @DCComics sketch cover: HARLEY QUINN & POWER GIRL! Art will be avail during #ComicCon #SDCC @jpalmiotti pic.twitter.com/ZnunMSwjv8

— Dan Veesenmeyer (@dveese) June 1, 2015
Shojo Beat, the Japanese manga company, gave fans a sneak peek of their 10th Anniversary Calendar, which will be available at SDCC.
Sneak peek of the Shojo Beat 10th Anniversary Calendar! 😀 Get yours at #AX, #SDCC, & #Otakon!
#ShojoBeat10 pic.twitter.com/H42CRRhr88

— Shojo Beat (@shojobeat) June 1, 2015
IDW Games told a fan on Twitter that while an exact update on an upcoming CHEW game is still in flux, they will "definitely have copies" by Comic-Con.
@dkim564 Still hoping to be out this month. Will definitely have copies by #SDCC.

— IDW Games (@IDWGames) June 1, 2015
New York Times bestselling author Lady Hawkins hinted via Twitter that she's got something in the works for Comic-Con, though she can't announce the details yet. Panel? Autograph signing? We'll know more soon.
So I'm not allowed to say what I'm doing yet, but I DO get to say that I'm going to be at SDCC this year, so if you'll be there, HOLLA.

— Rachel Hawkins/Erin Sterling (@LadyHawkins) June 1, 2015
World of 3A toymaker Gregory Prout announced on Twitter that he'll have some prototypes on display during the con.
six weeks until SDCC. four weeks to get my prototypes finished for the display. that's totally doable, right? #gguuuuuuuuhhhhhhhhhhhhhhhhh

— gregory prout 🦇 (@gregoryprout) June 1, 2015
Megan's Brood, a new book by Roy Burdine with illustrations by Shawn McManut, will be debuting at Comic-Con. You can find more information on Burdine's Facebook page.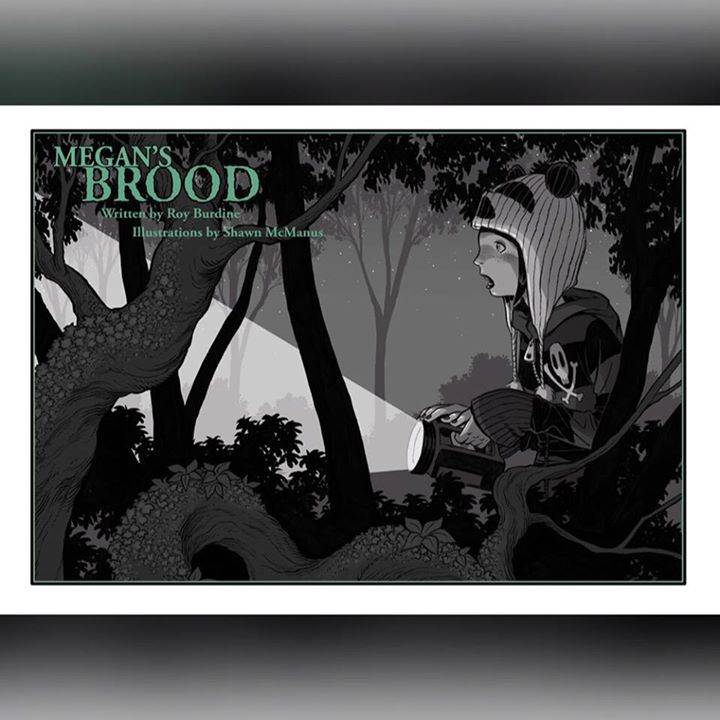 Young adult author Kiersten White, best known for Illusions of Fate, mentioned on Twitter that she'll be at the con, and details will come "when they're posted".
https://twitter.com/kierstenwhite/status/605445499215167488
Do you dream of being a volunteer to the undead? Well, now you can be — The Walking Dead Escape is currently taking volunteer applications, and the photo on their Twitter announcement only looks a little ominous.
VOLUNTEER! Help us in San Diego! Be part of our team! http://t.co/6YhKMoeA0w pic.twitter.com/toTh8l57qO

— TWD Experience (@TWDExp) June 1, 2015
If there's one thing our editor Kerry Dixon will be tracking down at Comic-Con, it's probably this. Artist Jon Goff showed off a tease of his new comic book, PUGLY, about the misadventure of a "stupid dog who's not so stupid and all the jerks hot on his trail". Plus, there's a pug. We REALLY like pugs, okay?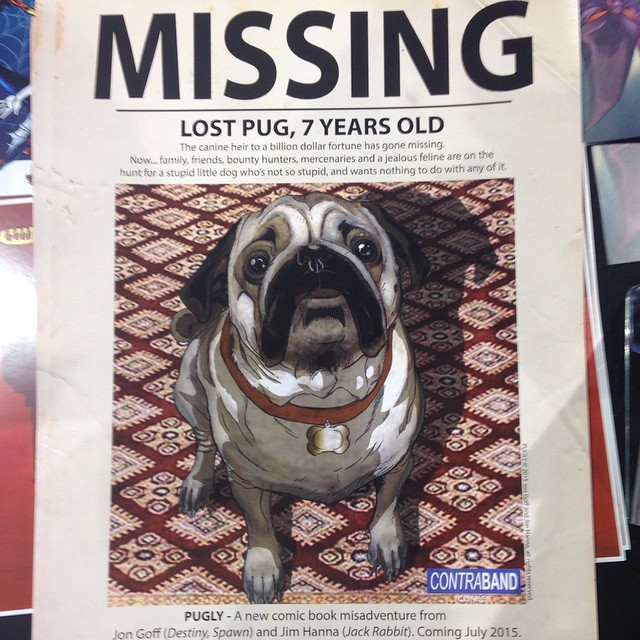 Anything we missed? Let us know in the comments, drop us a line or tweet us at @SD_Comic_Con.