What's on the menu for today? Well, the final wave of toddland's Bob's Burgers San Diego Comic-Con exclusives, of course.
We've got the details on their Wave Three exclusives today, but you can still check out and pre-order all of Wave One and Wave Two, which includes everything from a Louise bunny-ears hoodie to amazing shoes to a Kuchi Kopi pillow.
All of these items are limited editions of 150, so plan on jumping on these exclusives now. You'll be able to find toddland at Booth #4537 (by Warner Bros.) during the con, and you can pick-up your pre-orders at any time between Preview Night – Sunday, without having to worry about what you want not being in stock anymore (but order soon, as the items may be taken offline at any time!). Plus, they'll have a few surprise items at their booth which they haven't revealed yet.
You can pre-order all of their exclusives on-site pick-up now.
Without further ado, here's a look at the toddland Bob's Burgers Wave Three exclusives:
Equestranauts Show Fleece ($36): Um, that sweatshirt looks like something I would have worn in 6th grade watching Saturday morning cartoons?  Yes. Yes, it does. A perfectly terrible but perfect in every way sweatshirt. Printed on the front and back and Equestranauts down the sleeve, be the envy of everyone who has to wear a suit to work or has a job. Perfect for ordering pizza, babysitting, or writing your very own ugly betty erotic friend fiction in!
Gene Wallet ($32): toddland is known for their cheeseburger wallet, so of course it only make sense to have a Bob's Burgers version with a removable Gene!  Yes, it's toddland's world famous puffy cheeseburger wallet, but in Bob's Burgers artwork and an underpants Gene that is removable so you can use the wallet as a Gene burger outfit wallet, or just a burger wallet. Oh, and of course it comes with a Beefsquatch head sticker to put over your ID, because THIS IS YOU NOW!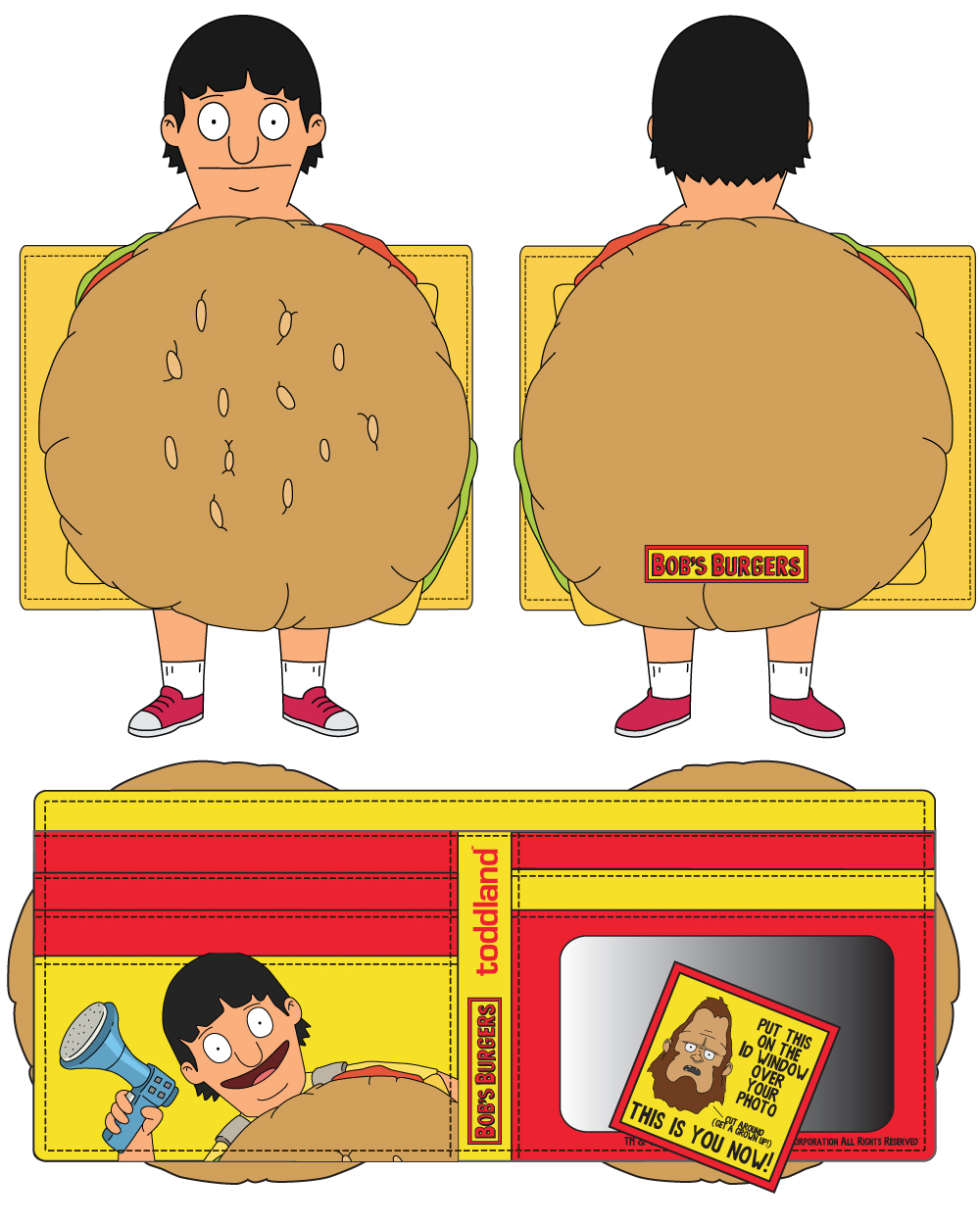 Tina Wallet ($28)
: Time for the charm bomb to explode every time you pull this wallet out.  Comes with your very own yearbook picture of Jimmy Jr, and the outside has appliqued Tina with clear plastic glasses sewn in.  Did your heart just poop it's pants? Of course it did.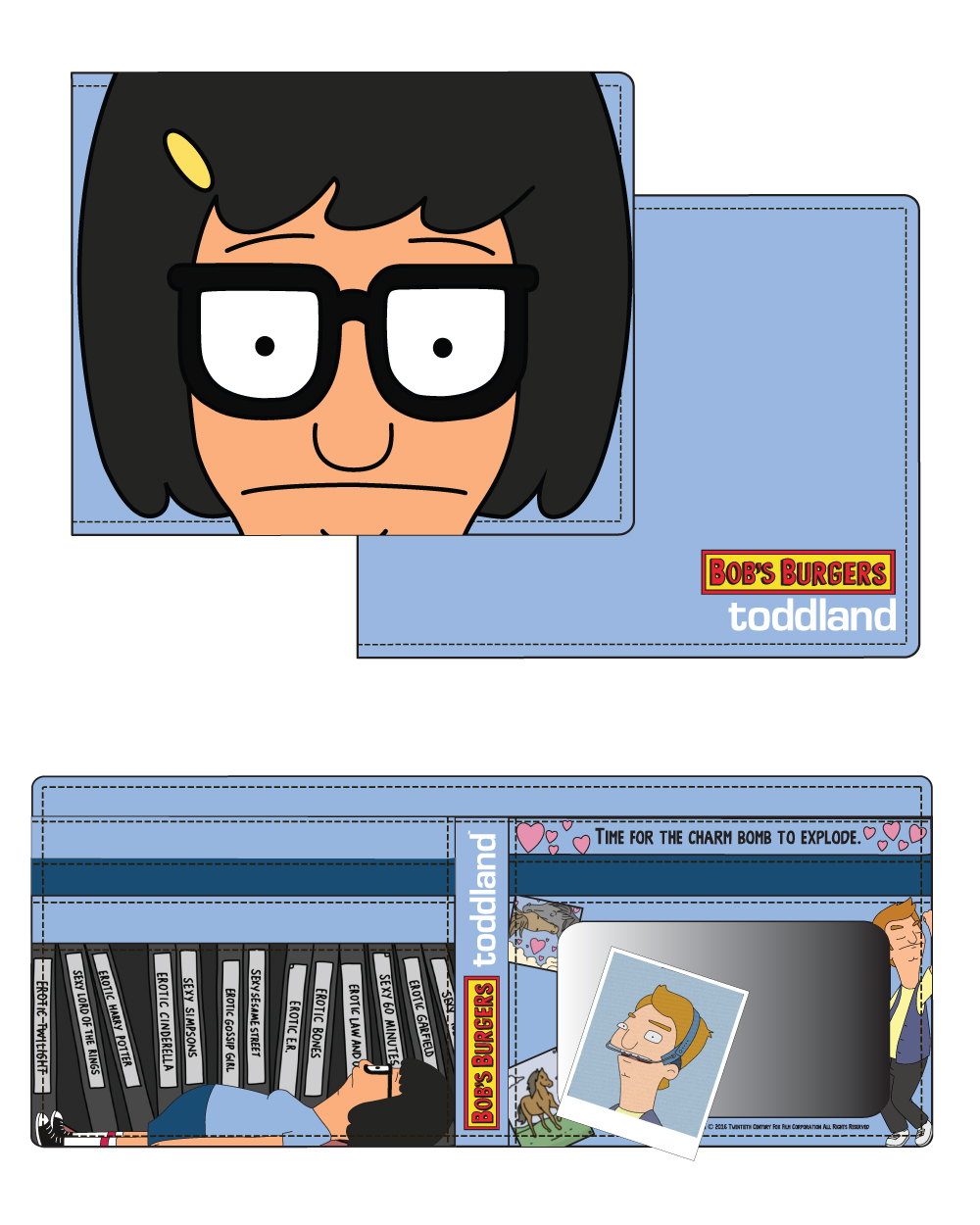 Animal Anus Magnets ($10): Mr. Business approved!! (and he's the worst one!)  Straight from Gayle's newly constructed artcrawl gift shop, toddland brings you a set of six animal anus magnets!  Put them on your refrigerator, your car, sneak one onto your grandma's trash compactor, they're your magnets, do what you want with em!  And nothing says wedding gift like animal anus magnets!
Which toddland San Diego Comic-Con exclusives will you be picking up? Let us know in the comments.