We're less than a month to San Diego Comic-Con, and in today's Under the Tents, we've got news on everything from Bioware (Yay!) to KFC (YAY!), to artwork from Patrick Ballesteros and teases from UDON, and more.
Here's a look at the news you might have missed:
Dan Veesenmeyer, an artist behind LEGO Marvel Avengers and other LEGO products, showed off a LEGO Star Wars print that he will have available at SDCC. Very limited quantities, so don't let the dark side win!
Ok, due to lots of requests, I will have a very, VERY ltd number of these available during Comic-Con #SDCC. pic.twitter.com/LDl8Jxyt6C

— Dan Veesenmeyer (@dveese) June 24, 2016
Fans of the film Aliens will be excited to hear that actress Carrie Henn will be having a few signings at SDCC. Henn will be signing at her own table both Friday and Saturday. Great opportunity to get that SDCC exclusive Newt figure from NECA signed.
Not sure of all details. I know I will B signing @ my own table: Fri 2:30-7PM & Sat 10-2:30. See U there. #Aliens https://t.co/CUyFMHSycM

— Carrie Henn (@RealCarrieHenn) June 23, 2016
We brought you news last week that Nichelle Nichols would be at SDCC and this time we have a little bit more info. According to a recent tweet, the Star Trek alumni will be in the autograph area and will be participating in the Star Trek Beyond World Premiere.
Yes, I will be in the autograph area as well as participating in the Star Trek premier and other booths.

— Nichelle Nichols (@NichelleIsUhura) June 22, 2016
Allen Williams recently took to Twitter to show off a new print he will have available at his booth #4613.
"Forgone Kings" 2013 graphite on paper. Prints will be at my #SDCC2016 booth #4613 this coming July. #SDCC #art pic.twitter.com/eKnA2KMrFx

— Allen Williams ➡️ IJustDraw (i_justdraw) (@ijustdraw) June 24, 2016
Bioware fans get hyped, the game developer will be at SDCC! Bioware — the creators of Mass Effect and Dragon Age — traditionally share a booth with Dark Horse, so swing by for some merch!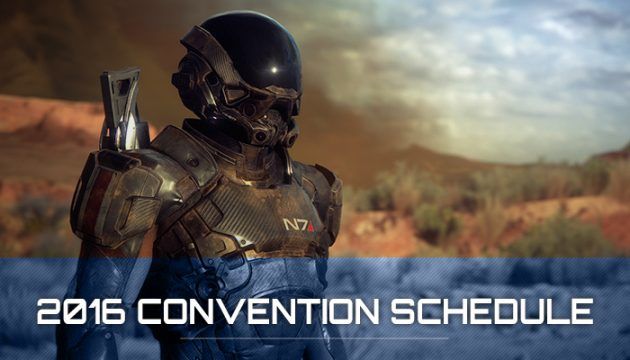 Sadly we will not be at SDCC this year.

— Red Barrels (@TheRedBarrels) June 24, 2016
I Heart Guts (Booth #4433) showed off some gift bags they'll have available at SDCC.
Fancy new gift bags for #comiccon2016! Who's going?! Come find the #iheartguts booth! The guts love hugs. #sdcc pic.twitter.com/pXFT1HnLoq

— I Heart Guts (@iheartguts) June 24, 2016
Well, I still need to get my suit cleaned and pressed but I will most certainly be there.

— KFC (@kfc) June 24, 2016
While we're still pretty sure American Gods will be at San Diego Comic-Con, we're less sure one of its actors will be. Orlando Jones posted on Twitter that he'll be doing stand-up shows in South Africa July 22-23, which wouldn't leave a lot of room for a Comic-Con appearance.
https://twitter.com/TheOrlandoJones/status/746403403073486849
Artist Camilla d'Errico showed off an 11×14 print titled "The Girl Who Knew Too Much" which will be available at SDCC 2016. Find her at Booth #4723.
"The Girl Who Knew Too Much" makes her #debut as an #openedition 11×14 #print for #SDCC2016 !💖🌈 @Comic_Con pic.twitter.com/CAgUR2QZVt

— helmetgirl (@Helmetgirl) June 24, 2016
How will you get your hands on Funko's San Diego Comic-Con exclusives? Well, you can either head up to Sails for a ticket — or you can hope that retailers like Hot Topic, Barnes & Noble, Gamestop, and others will be getting inventory as well. Traditionally, you can order your Funko "summer exclusives" (the only thing different is the sticker and the stress level!) right online Thursday morning of the con (we did it last year while sitting in line for the show floor!). But how do you know which stores will have which exclusives? Looks like Funko will be making an announcement on Wednesday, July 20.
@HotTopic will tell you on preview night!

— Funko (@OriginalFunko) June 24, 2016
You're all shocked — but looks like Marvel's Agents of S.H.I.E.L.D. is heading back to San Diego Comic-Con, and Ming-Na Wen is coming along too. In a recent conversation on Twitter with fan Shawn Richter, she more or less confirmed she'll be there. We expect a full announcement from ABC soon. Ish.
👍👍👍👍👏👏👏

— Ming-Na Wen (@MingNa) June 25, 2016
UDON recently teased their upcoming San Diego Comic-Con exclusives with a teaser image showing eight spots with question marks. This year's card set? Eight different exclusives total? We'll just have to stay tuned to find out.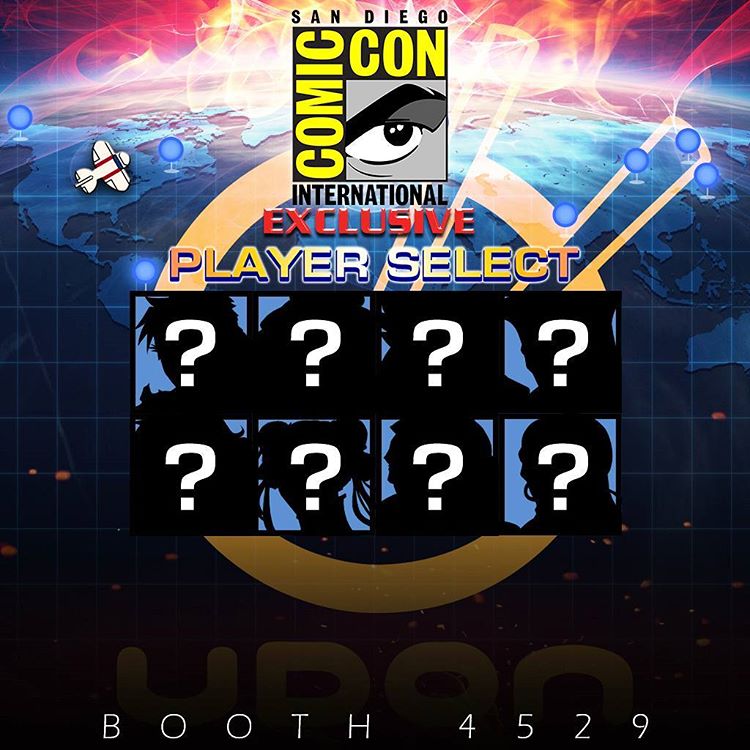 Patrick Ballesteros, one of our favorite artists, showed off a Game of Thrones work-in-progress print that will be heading to Comic-Con. You can see more of Patrick's SDCC exclusives here and here.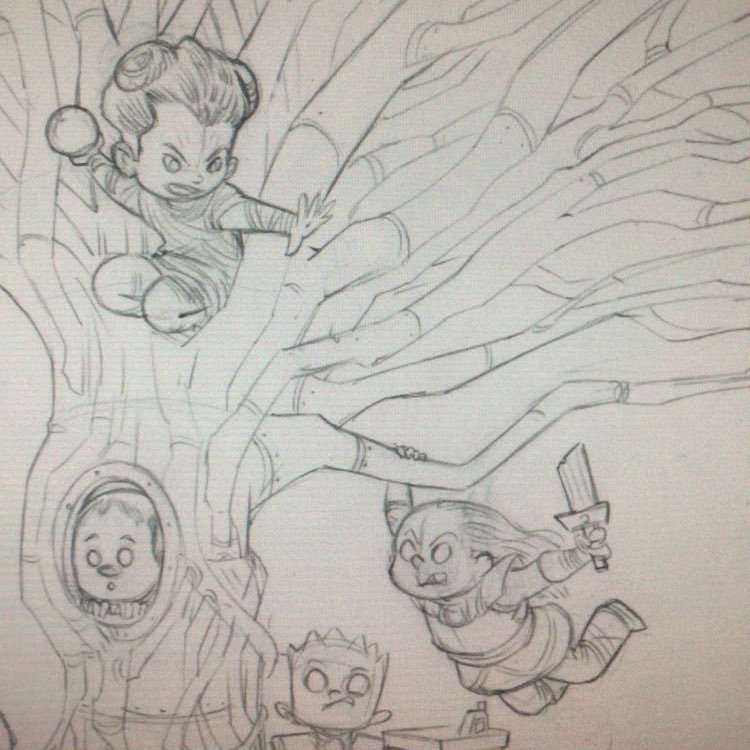 Guys, please hold your #OUAT questions until we're closer to #SDCC, I don't want to miss them. We'll have a hashtag and everything! 😙

— yvette nicole brown (@YNB) June 25, 2016
DEADLINE: So, honest answer, are we going to see you make an appearance at Comic-Con next month with the rest of the Suicide Squad gang?

LETO: (laughs) You never know!
Anything we missed? Let us know in the comments, drop us a line or tweet us at @SD_Comic_Con.